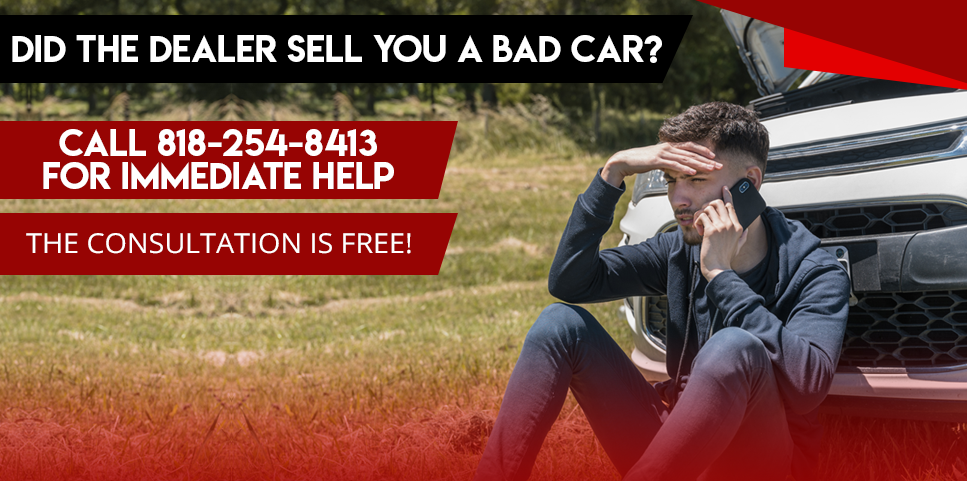 If you live in or around Los Angeles, you know that it's nearly impossible to get from place to place without a reliable vehicle. Southern Californians truly love their cars, and take the car buying process very seriously from start to finish. Unfortunately, many consumers are finding that the vehicle that they purchased isn't what they bargained for.
New cases of Auto Fraud are popping up all around Los Angeles. Car dealers are smart salesmen, and will do anything they can to get you to purchase a vehicle from their lot – even if it means that they have to break the law to do so. Auto Fraud covers a wide range of potential dealership violations from illegal loans, to bait & switch, withholding of information and even illegal repossession. Consumer Action Law Group has a team of Attorneys that Sue Car Dealers for illegal practices like these and others.
Our Attorneys that work on the Car Dealership Fraud Cases are here to help make the situation right for our clients. The goal is to help you get your initial investment back, and make sure that you are driving a vehicle that is safe and reliable. If you are less than satisfied with your recent vehicle purchase because you believe that you didn't receive what you were promised, you should contact an attorney that sues car dealers right away.
Common Types of Auto Fraud
While there is a wide range of different Auto Fraud cases that our attorneys are able to take on for clients, there are some types that we see more often than others. We've had a number of clients that were sold cars that had previously been in accidents, despite being told that it had a clean record. This is a clear violation, and has been the basis of our attorneys suing car dealers for some of our clients.
Auto Fraud can happen when purchasing a new or used vehicle from a car dealership. Many times, the focus of a lawsuit against a dealer focuses on the finance loan, and includes a claim against the finance company. Many times, we receive calls from people who think that they are a victim of one type of auto fraud, but after our lawyers examine the paperwork, it is determined that the dealership is in violation of other laws that the consumer wasn't even aware of. If you have any suspicion that your recent vehicle purchase may fall under the category of Auto Fraud, you should call for a free consultation today.
We Don't Get Paid Unless We Win Your Case
Our Auto Fraud Lawyers only take cases that they are confident we can win. This allows us to take auto fraud cases on a contingency basis. This simply means that our law firm doesn't get paid unless they win your case, and even then – there is very little out of pocket expense to our clients. Attorneys fees are built into any lawsuit we file against a car dealer, so our clients receive the full amount that they are entitled to. Contact us today for a free case review to get started.