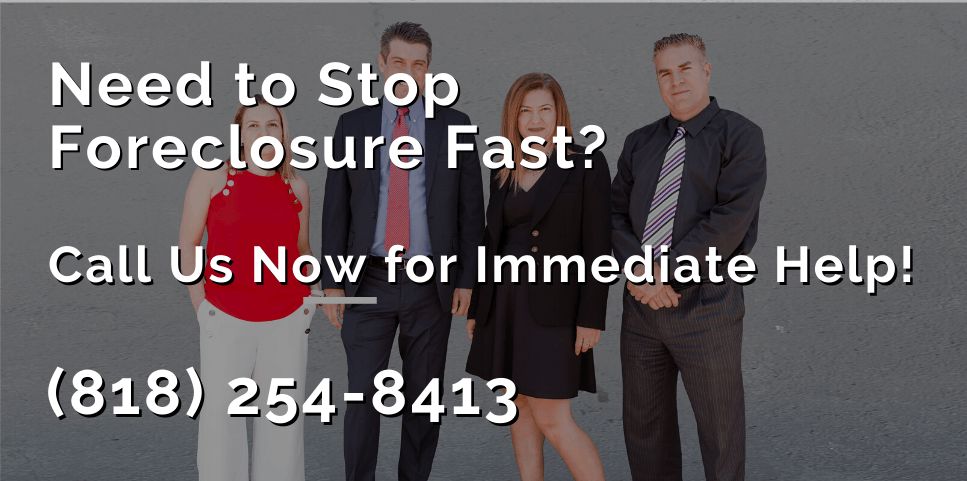 Before you consider a short sale, you should know that new laws have been designed to help you keep your home. The Homeowners Bill of Rights California stops the foreclosure process and provides help with foreclosure prevention measures. Our Los Angeles law firm has a team of foreclosure attorneys who have a proven track record when it comes to the California foreclosure laws that prevent foreclosure and offer help for home owners. If you are trying to stop foreclosure from proceedings and save your home, you should call and meet with one of the foreclosure lawyer at our firm to discuss your situation today.
What Can a Foreclosure Lawyer Do for You?
If you need foreclosure help, our lawyers can give you better advice than a lender or an agent that profits from a short sale. We have a team of foreclosure lawyers dedicated to foreclosure prevention. We are the premiere Los Angeles foreclosure lawyers, with experience in hundreds of foreclosure defense cases
Under the Homeowners Bill of Rights, you can save your home from foreclosure and prevent a sale of your home by the lender. The California law provides protection from lenders that take advantage of homeowners that have been told to miss mortgage payments and to fall behind in order to qualify for hardship assistance. Lenders can no longer tell homeowners that they are being considered for assistance while moving forward with the foreclosure process at the same time. Mortgage lenders must now provide one to one assistance for struggling homeowners. Whether you want to save your home from foreclosure or know what other options are available, whether you want to know more about a Deed in Lieu or dual tracking, call us today.
If you need to find a foreclosure attorney in Los Angeles, you will need a firm with experience. Our foreclosure lawyers know about illegal foreclosure tactics. Our Los Angels law firm has a team of foreclosure attorneys that understand the Homeowners Bill of Rights and how it will help you to save your home. Consumer Action Law Group is recommended by the Los Angeles County Bar Association and other lawyer referral services who recommend foreclosure attorneys in Los Angeles. Our foreclosure team will help you save your home. Call today to schedule a free meeting with one of our foreclosure lawyers.