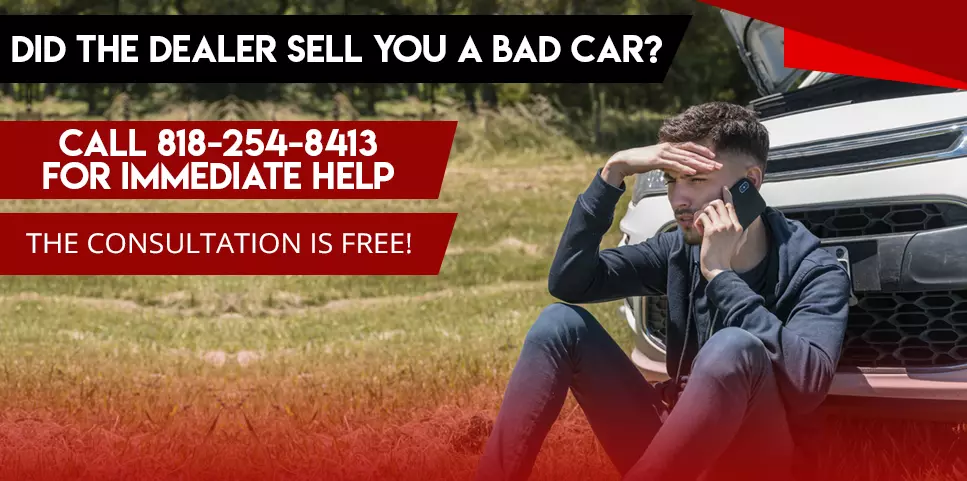 Buying a new vehicle can be an exciting, yet stressful time for anyone. Having to put down a large amount of money for a down payment, signing lots of small print documents, and reading through contracts are all part of the normal process when buying from a dealership. Unfortunately for some, the car buying process does not end when they drive off the lot after buying a vehicle.
A car seller has a right to cancel the sale within 10 days of the purchase, but they must follow strict laws to do so. Did you purchase a new car only to receive a phone call from the dealer letting you know that they have canceled the sale? If so, you need to know the auto fraud Laws to find out if the dealer acted within the "10-day rule" law that is in place to protect consumers like yourself.
Auto fraud attorneys at Consumer Action Law Group have seen cases where the dealer tried to cancel the contract long after the 10-day window. Our auto fraud lawyers know the auto fraud laws, and can help you take action against the dealership if they acted outside the law or they canceled your recent car purchase.
What About Trade-In Policy Laws?
Trading in your used car to use its value as part of the down payment on a new vehicle is a standard practice that every dealer is familiar with. Car trade-ins can be beneficial, but only when you get a fair price for the vehicle that you've been driving. Unfortunately, there are many dealerships that have not given fair market value to the customer when trading in their used vehicle towards the purchase of a new one.
Our auto fraud attorneys are dedicated to Consumer Rights Protection and can help if you think that your recent car trade-in did not provide the value it was worth. We are familiar with dealership trade-in policies and would be happy to review your recent trade-in and purchase contracts.
How do Second Contract Policies Work?
If a dealership has to offer you another contract on a new or used car, they must adhere to a second contract policy. Dealership scams stray from legal practices, and if you don't know your rights you could be subject to high monthly payments and unreasonably high-interest rates. If you think that you may be a victim of auto fraud, please don't hesitate and call one of our attorneys for a free legal consultation today.