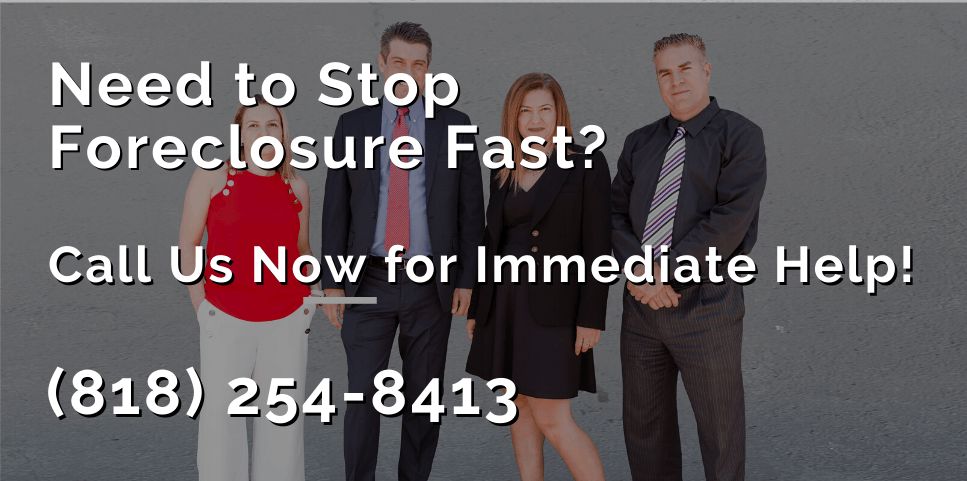 If you are wondering: What is a deed in lieu of foreclosure? The simple answer is: it is one way to avoid foreclosure and work out an arrangement with the bank to give your house back and to walk away. But it is far from simple and usually requires the assistance of a foreclosure lawyer to negotiate and advise you when it comes to benefits and consequences.
A deed in lieu is an agreement between the borrower and the lender. In many cases, the lender will suggest a deed in lieu as an alternative to foreclosure and then deny the request at a later point in time. If you cannot afford mortgage payments and you feel that you must walk away from your home, you should talk to a foreclosure lawyer who knows the laws in California and can advise you regarding foreclosure options.
Our law firm is dedicated to helping homeowners fight for their homes. Unlike many lawyers in Los Angeles, our stop foreclosure team handles cases involving illegal foreclosure every day. If you are thinking about walking away from your home, you really should call and schedule a free meeting with one of the foreclosure lawyers at our Los Angeles office who can advise you whether it is possible to negotiate a deed in lieu or pursue another option.
Under California foreclosure laws, when a borrower is in default and they cannot afford their mortgage payments, the lender is required to contact them to discuss options to avoid foreclosure. Our law firm helps borrowers that are trying to avoid foreclosure; either by way of coming to an agreement with the lender to save the home, or agreeing to vacate the home and exchange cash for keys.
What about Short Sales?
Most borrowers find that it is better to enter into a short sale as opposed to a deed in lieu of foreclosure. Compared to a deed in lieu, short selling a home may offer more time in the home and more cash for keys. Real estate agents stand to make a substantial profit from short sales, so it is best to ask for legal help and get legal advice before entering into a short sale agreement.
Our firm fights every day to save homes. We know how to navigate the minefields of the big banks that we have filed cases against. When it comes to making decisions about your home, you should talk to a real estate lawyer about foreclosure options and get the best advice possible.
Your Legal Options
The foreclosure attorneys at our law firm offer a free legal consultation to discuss whether or not it makes sense to consider a deed in lieu of foreclosure. If you have received a bank notice, it is best to find a foreclosure lawyer in California who does this kind of work every day. Come in or call to talk to a foreclosure lawyer for free and we will figure out what is best for you.