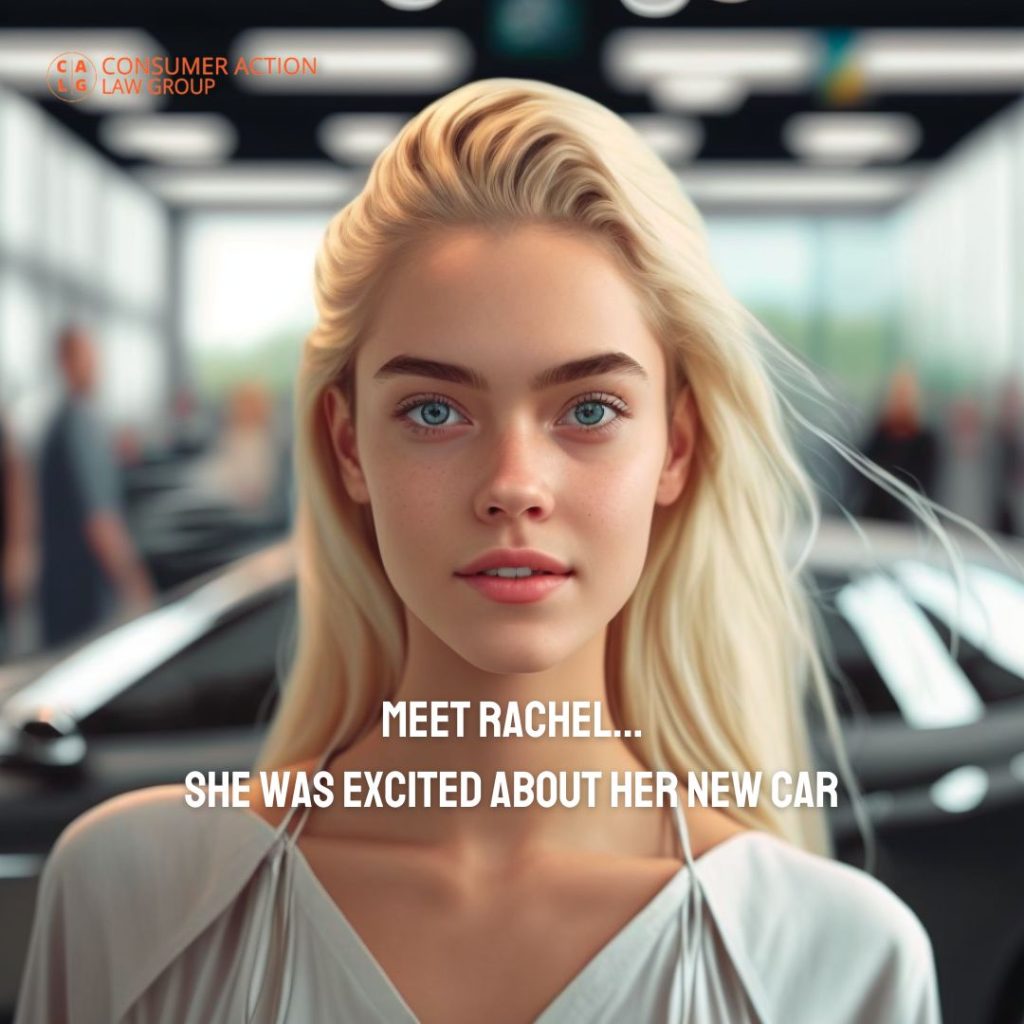 Rachel was excited to find the perfect car that she had been dreaming about. She contacted the dealer and arranged to meet them at their lot. After test-driving the vehicle and getting approved for financing, Rachel was ready to buy. 
Little did she know that the dealer had lied to her about the price of the car. They told her they made a mistake in the ad and really wanted $25,000 instead of $21,000. Rachel was forced to sign the contract as she didn't have many other options available and bought the car for more than what was advertised.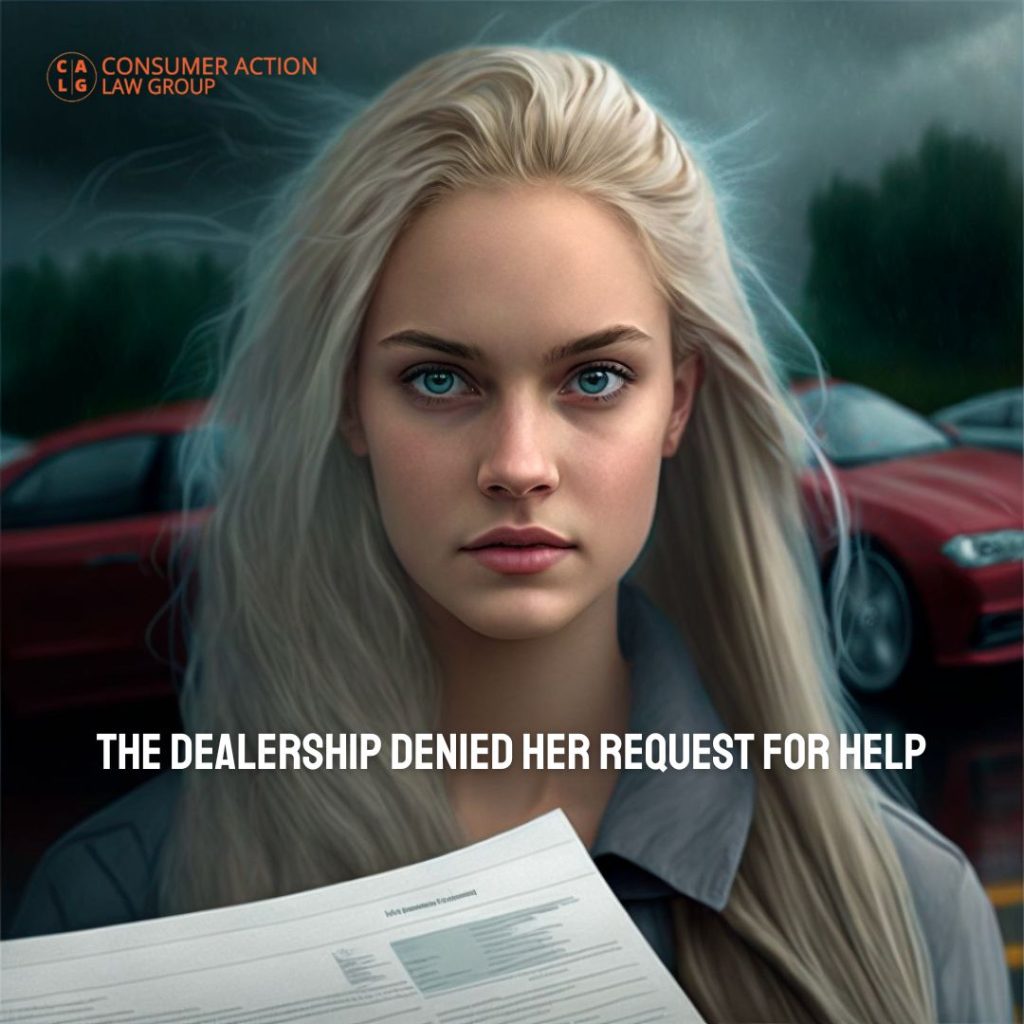 Rachel also found out later that there had been an accident involving this vehicle two months before she purchased it, but it hadn't been reported in the CarFax report that was given to her at purchase time. She went back to another dealer when she decided to trade in her car only to be told it was worth much less than what she paid for it originally because of its prior accident history. 
Feeling exasperated with all these lies, Rachel took action by sending a demand letter to both the dealer and finance company asking for a full refund along with the cancellation of her contract with them. To her surprise, in this case, both parties agreed to take back the car and return Rachel's down payment and monthly payments too!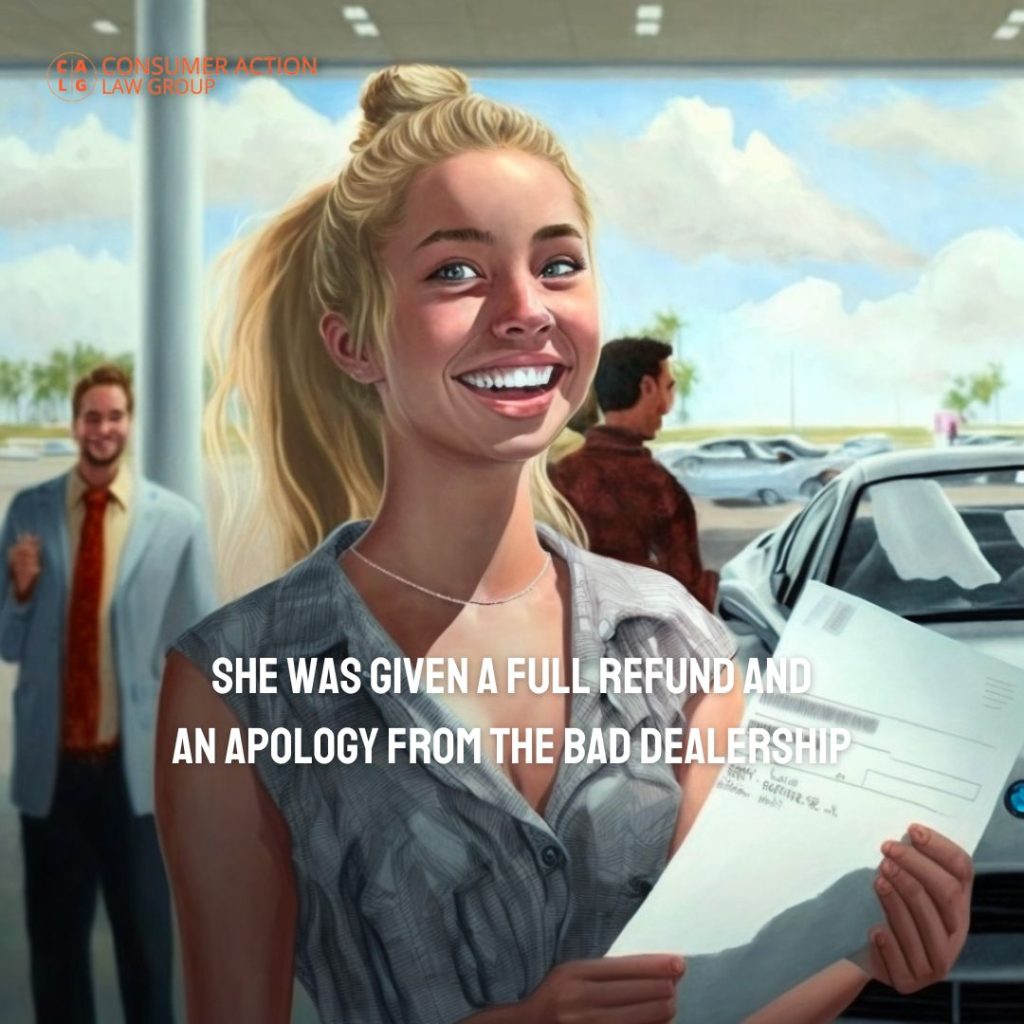 Rachel felt empowered knowing that justice still exists in this world – you just need the courage to fight for your rights! The key takeaway is if you come across any deceit or fraud by a seller or dealership regarding pricing or any other matter related to buying your dream car, make sure you send them a demand letter right away so they are aware of your intentions and expectations!