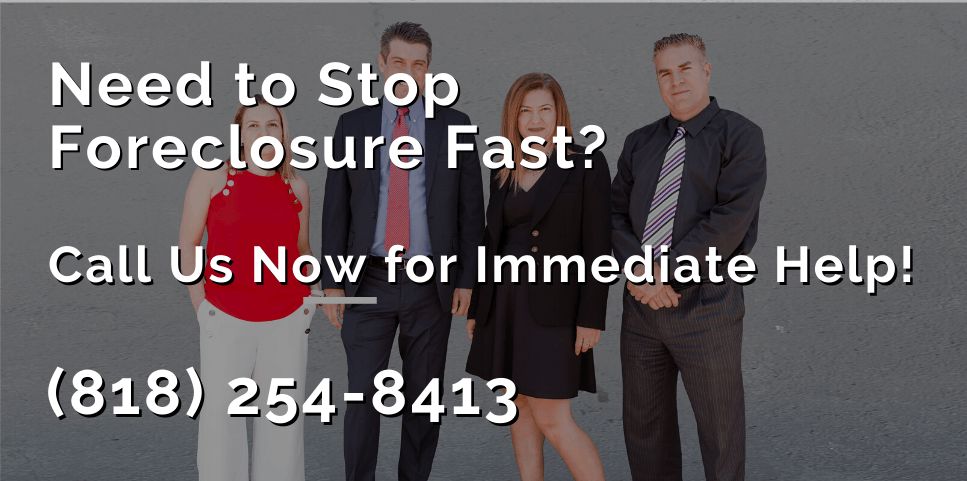 It's difficult to imagine how people feel when their homes are illegally foreclosed on. Despite putting up a fight to save the home, many mortgage companies simply overpower homeowners into foreclosure. There are many different violations that could qualify a foreclosure as being illegal, and our foreclosure attorneys have been able to successfully file lawsuits against those banks to help our clients keep their home – even when they think it's too late.
Most states have laws protecting homeowners from predatory lenders & illegal foreclosures, and Californian's have some of the best legislation on their side. Lenders must follow a strict timeline, and serve appropriate notices related to the foreclosure process to the homeowner. Failure to follow these procedures can make the foreclosure illegal, and help the homeowner keep their home for good. There is another key area of the foreclosure process where lenders tend to misstep as well.
Californian's are protected from foreclosure during the loan modification review process. If your lender accepts a package for a loan modification review, they must deny your request before they are able to proceed with the foreclosure process. Proceeding with foreclosure while there is a loan modification in review is considered dual-tracking, and is illegal for your lender to do.
Help! I Need to Stop My Foreclosure Fast!
Lenders will do everything they can to push you right up against the deadline to fight a trustee sale date. Our foreclosure defense attorneys are able to help stop foreclosures fast for clients facing a sale date. The first step is to speak with an attorney for a free consultation where we will review your situation, and develop a plan to save your home. Mortgage litigation is the foundation of this firm, and we continue to win cases with outstanding results for our clients.
Mortgage litigation allows us to file lawsuits against lenders for illegal foreclosure practices. The goal of these lawsuits depends on the goals of our clients, but many settlement offers from lenders include loan modification approvals, and even principal balance reductions.
Am I too Late? They Already Sold My Home!
The truth is that it's much more difficult to fight illegal foreclosures once the property has already been sold at trustee sale – but it can be done. Our real estate litigation attorneys have been able to prevent evictions after illegal foreclosures for our clients, effectively keeping them in the home for good.
Even if you just received a 3 day notice to quit, essentially your eviction letter, we may be able to help you like we've helped other Californian's. If you're this far into the foreclosure process, it's essential that you pick up the phone and call immediately, as time is of the essence now.
Take Legal Action Against Your Lender
Banks have been getting away with illegal foreclosures for century – if you don't do something about it, nobody will. Our foreclosure lawyers are here to help you take legal action against your lender so that you don't have to lose your home. We offer free case evaluation through our free consultation. Call us today to speak to a foreclosure attorney.