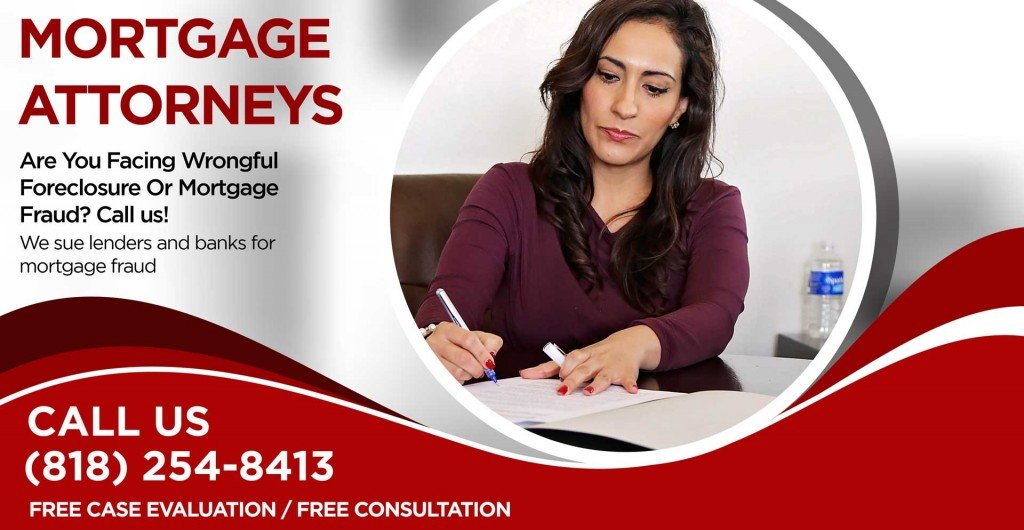 Lenders often tell borrowers to apply for a loan modification when a borrower falls behind on mortgage payments.  In California, when a borrower falls behind, a lender cannot move forward with foreclosure unless they first try to contact the borrower and suggest options that might help save the home.  If your lender told you to apply for a modification and continued to move forward with the foreclosure, you should call a lawyer.
Has this happened to you?
You fell behind on mortgage payments and your lender is giving you misleading information about your options to save your home
You have applied for a loan modification and your lender is sending you foreclosure notices at the same time
Your lender lied to you about stopping foreclosure while you were being reviewed for a modification.
Our predatory lending attorney has dedicated their practice to fight mortgage fraud. Our foreclosure attorneys sue banks to save homes in Los Angeles County, Orange County, Ventura County, and throughout California.
sue your lender for foreclosure fraud, the best thing to do is to call and speak with an experienced mortgage fraud lawyer who can sue your lender for mortgage fraud. Our litigation attorneys will access your situation, and help you determine if filing a lawsuit against your lender is the best decision in your case.
Call us if you want to:
Save your home from foreclosure
Stop the foreclosure process while you are in review for a modification
Discuss other options for saving the home or enter into a payment plan to catch up.
If you are a victim of a predatory lending loan, it is possible to save your home from a foreclosure if you take action. The best thing to do is start by calling and talking to a mortgage lawyer who understands this area of the law.
File a Lawsuit and Stop Foreclosure
Consumer Action Law Group has a team of foreclosure lawyers and staff that is familiar with secured loans and debt disputes. Our mortgage attorneys file predatory lending lawsuits against mortgage companies and win. We will help you stop your home from being foreclosure if you are getting the run around from Bank of America, Chase, Ocwen or any other big banks that we have filed cases against.  Our mortgage attorneys have an established track record of success filing lawsuits against lenders for predatory, illegal lending practices, and other unfair lending practices.
In most cases, our mortgage attorney can file predatory lender lawsuits to stop foreclosure fraud on a client's home. When it comes to saving your house, it is important to make sure your lender does not illegally sell your home. Your best options to stop a foreclosure sale is to either file a bankruptcy or file a lawsuit.
Hire an Experienced Predatory Lending Attorney in Los Angeles
If you are looking for an attorney in Los Angeles or lawyers in California that file predatory lending lawsuits, you should find representation from a firm who practices real estate law. The team at our foreclosure prevention law firm will tell you if it is possible to win your case before you spend any money on legal fees. Call now for a free consultation and get legal advice from a firm that is dedicated to helping you save your home from illegal foreclosure.
If you are looking for a mortgage lawyer or an attorney who can help you avoid foreclosure then you should call and set up a free meeting with one of the foreclosure attorneys on our team. Our firm helps homeowners that are suffering from foreclosure fraud such as bait and switch tactics, unreasonable terms and very high-interest rates, and false promises made by the lender.