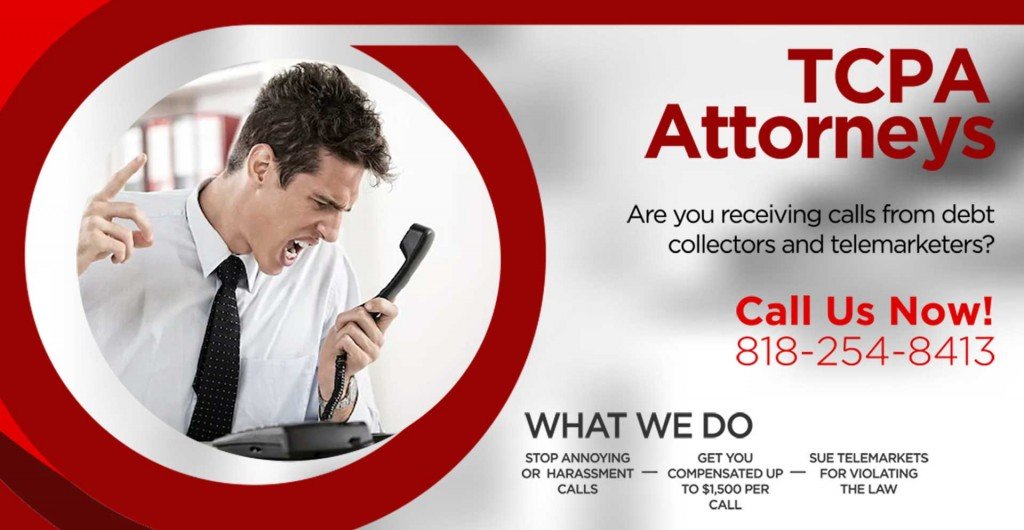 We are currently not taking on any more cases related to robocalls. But you can still find relevant information in this article.
A robocall is an automated phone call that is made by a computer system. These messages are mass delivered to phones and automatically play a message whenever the person on the other end answers the phone. A robocall can play any kind of message, such as a political message or an appointment reminder.
Schools, airlines, and doctor offices use robocalls to deliver prerecorded messages to their customers. Telemarketers and collectors also use robocalls. While a pre-recorded message that is letting you know that your flight is delayed or your kid missed school might be helpful, repeated sales calls are not. Unfortunately, because of the ease and low cost, these calls have increased in recent years.
What is the Meaning of TCPA and Robocall?
The TCPA, or the Telephone Consumer Protection Act, is a U.S. law that was passed by Congress to safeguard consumers' rights to prevent unwanted telephone calls. The TCPA places limits on using automated telephone equipment or robocalls for making sales and solicitation calls. Recently, the Federal Communications Commission (FCC) expanded the TCPA to include automated cell phone calls and messages. Violations of the TCPA include:
Robocalls to cellphones – Telemarketers and solicitors cannot call your cell phone using automated pre-recorded messages or "robocalls."
Placing robocalls to landlines without a previous business relationship – A company must have an established business relationship with the individual to make robocalls to a home phone.
Calling people that are listed on the National Do Not Call Registry.
It is against the law to break the above rules. If a business has violated the TCPA, you have the right to sue them. You could recover:
Up to $1,500 for each call if the company violated the TCPA willingly and knowingly.
$500 for each violation of the Do Not Call Registry.
Up to $500 for every phone call that violates the TCPA.
To recover damages for violations of the TCPA, you should contact an attorney skilled in protecting consumers' rights under the TCPA.
Ways to Stop and Deal With Robocalls
Since spam calls are a nuisance, the federal government has established laws to put a stop to unwanted calls. Unfortunately, some individuals circumvent or don't care about the rules, and they continue to blast phones with spam. While signing up for the National Do-Not-Call Registry can stop robocalls, it may not work for everyone because of the robocaller's persistence.
Fortunately, you can sue banks, student loan lenders, telemarketers, and others for placing unwanted robocalls on your phone. It is illegal, under the Telephone Consumer Protection Act (TCPA), for companies to use a robodialer to call your cell phone unless you have expressly given permission.
For each robocall placed on your cell phone without permission, you might be able to sue for as much as $1,500. If you are being harassed by automated calls, don't ignore them. Talk to a TCPA lawyer. You deserve compensation for the harassment.
What is a Telemarketing Job?
A telemarketer is an individual that contacts potential leads or customers over the phone to sell products or services. Telemarketing can include surgery or information gathering as well. When a telemarketer calls a person on the phone, there are specific rules that they must follow under federal law. Unfortunately, many telemarketers don't follow the rules. In fact, many people report being harassed by telemarketers. In 2016, the Federal Trade Commission had more than 31 million complaints from people being bothered by sales calls.
Many consumers aren't aware of the TCPA, or the Telephone Consumer Protection Act, this law places restrictions on telemarketing calls. Companies that violate the TCPA can face lawsuits and other penalties. In 2013, a Texas woman was awarded more than $250,000 after receiving annoying telemarketing phone calls from a cable company.
If you are being harassed by telemarketers, contact a TCPA attorney. They can help you put a stop to irritating calls and get you compensated for your trouble.
How Do You Report Harassing Telemarketers and Robocalls?
Are you getting annoying telemarketing calls day and night? If so, then you are not alone. These calls can be more than annoying. Many are fraudulent. The Better Business Bureau estimates that billions of dollars are lost to telemarketing scams each year. Fortunately, there is plenty that you can do to fight back. First, take these steps:
Place yourself on the national do-not-call registry.

Ask the telemarketer to stop calling and to place you on their internal do not call list.

Take note of the name of the telemarketer, the company they are calling from, and the date and time of the calls.

Report the telemarketer to the

Federal Trade Commission

.  
If you have done these things and you are still getting harassed, you can hold telemarketers that continue to call you legally liable. The Telephone Consumer Protection Act (TCPA) allows you to sue harassing telemarketers that don't follow the strict guidelines of the law. It is essential to know all of your rights under the TCPA. The best way to do that is to contact an attorney that is experienced in handling TCPA cases.
When Can a Telemarketer Call?
If you received unwanted telephone calls day and night from solicitors or telemarketers, you don't have to put up with this harassment. There are laws in place that protect your rights. The Telephone Consumer Protection Act and the Telemarketing Sales Rule both limit what telemarketers can and cannot do.
For instance, telemarketers are only allowed to call you between 8 AM and 9 PM in your time zone. Also, under the law, telemarketers must tell you the name or organization that they are calling on behalf of and disclose the truth about the goods and services they are selling. In other words, they are prohibited from lying to you.
Unfortunately, many telemarketers ignore the rules especially if they know they can get away with it.  You can sue telemarketers that violate the laws that are in place to protect you. Speak with our TCPA and robocall lawyers to see if you might have a case against telemarketers and robocalls. The consultation is free.