In recent years, Tesla has become a household name for electric vehicles (EVs). With their sleek design, advanced tech features, and impressive performance, Tesla cars have become a popular choice for EV enthusiasts. However, in 2021, Tesla announced a Tesla recall of certain Model S and Model X vehicles, which has raised some concerns among owners and potential buyers. In this article, we will delve into the details of the recall, what it means for Tesla owners, and how it might affect the brand's reputation.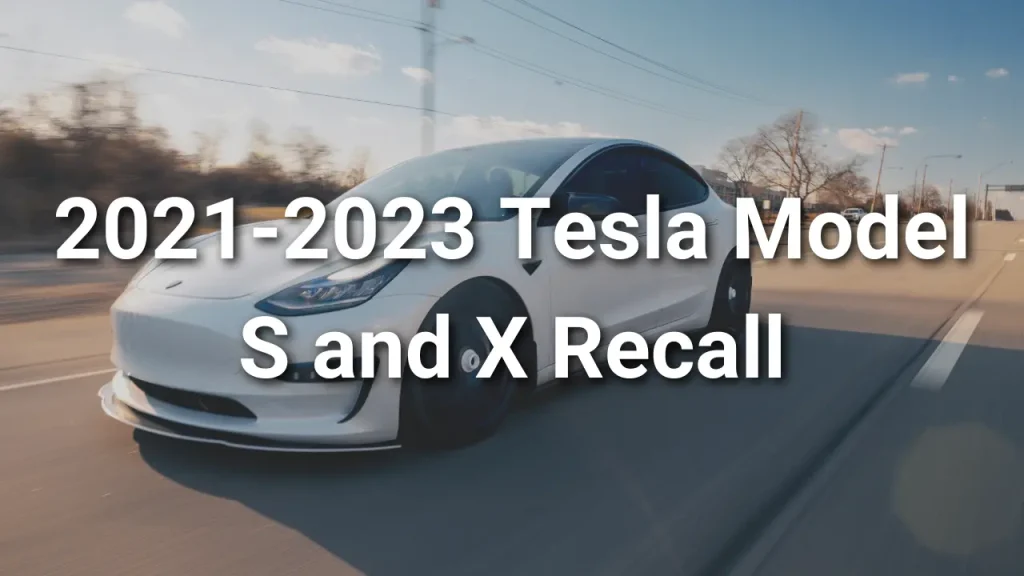 Tesla Recall 2023: The Details
What Vehicles Are Affected?
The recall primarily affects Tesla Model S and Model X vehicles manufactured between 2021 and 2023. The exact models and manufacture dates included in the recall are as follows:
Tesla Model S vehicles produced between January 2021 and September 2023

Tesla Model X vehicles produced between January 2021 and September 2023
What's the Issue?
The recall was issued due to a potential problem with the vehicles' eMMC (embedded MultiMediaCard), a type of flash memory used in the touchscreen media control unit. This component has been found to wear out prematurely, which could cause the touch screen to become unresponsive, affecting several functions including:
This recall affects Tesla Model S and X vehicles produced between 2021 and 2023. The recall was issued in order to ensure safety and reliability, as the affected components may cause the driver to lose access to important safety features. Other functions that may be affected by the issue include:
Defrosting and defogging system controls

Audible chimes related to Autopilot and turn signals
Is Your Tesla Safe?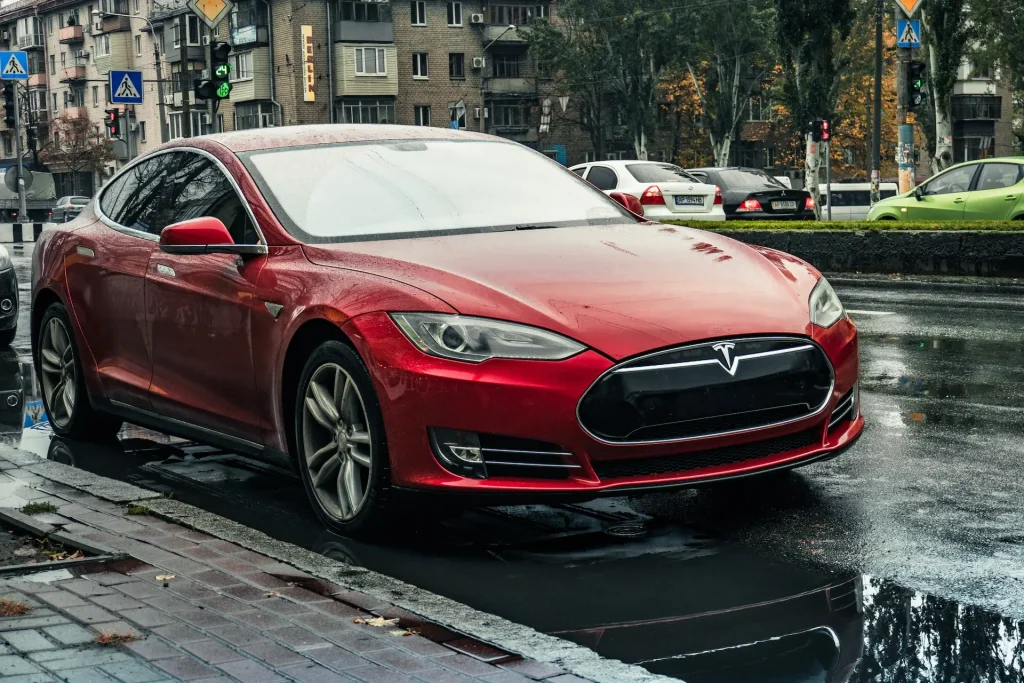 The Safety Impact
While the eMMC issue does not directly affect the drivability of the car, it can indirectly impact safety. For instance, if the rearview camera display is not working, it can hinder visibility when reversing. Similarly, the malfunction of defrosting and defogging system controls can affect visibility in certain weather conditions. Also, the loss of audible chimes related to Autopilot and turn signals can impact driver awareness.
What To Do If Your Tesla Model S or X Has Mechanical Issues
If you own a Tesla Model S or Model X, you likely enjoy the high-tech features and exhilarating performance these electric vehicles offer. However, as with any car, Teslas can sometimes develop mechanical problems. Here are some tips on what to do if your Tesla Model S or X is having issues:
Get It Checked By Tesla
First, schedule an appointment with your local Tesla service center. Tesla employs specialized technicians who are trained to diagnose and repair issues with Tesla vehicles. They'll be able to pinpoint the problem and order any necessary replacement parts. Tesla service centers also have loaner Teslas available if you need a temporary vehicle while yours is in the shop.
Join Tesla Owner Forums
Connect with other Tesla owners online who may have experienced similar problems. The Tesla Motors Club forum and Reddit's r/TeslaMotors community have active discussions about mechanical issues and potential solutions. Search past posts and ask questions to tap into the collective knowledge of Tesla owners.
Check Your Warranty Coverage
Tesla's 4-year, 50,000-mile new vehicle limited warranty covers most mechanical defects. The 8-year unlimited mile battery and drive unit warranty protects these expensive components too. So if you're within the warranty period, repairs should be covered. Just be aware that regular maintenance like brake pads and tires aren't included.
Consider an Extended Warranty
If your initial warranty has expired, an extended warranty from Tesla or a third-party provider may help reduce repair costs. Check what's covered and see if the extra protection is worth the price based on your Tesla's age and mileage.
Try DIY Fixes
Some common Tesla issues like stuck door handles, scratches, and rattles may be fixable yourself. Watch YouTube tutorials from Tesla owners on minor repairs. But avoid attempting anything that requires getting under the car or splicing wires.
Overall, don't hesitate to leverage Tesla's service network if something seems wrong with your Model S or X. With proactive maintenance and repairs when needed, your Tesla can continue providing safe and fun miles for years to come.
Keeping open communication with Tesla service and escalating as needed can help get mechanical problems properly diagnosed and fixed. Taking quick action improves the ownership experience.
While the recall may have caused some concern among Tesla owners and potential buyers, it's important to note that recalls are not uncommon in the auto industry, and they're often issued as a preventative measure. Tesla's proactive approach to addressing the issue and its offer to replace the component at no cost to owners shows its commitment to customer safety and satisfaction.
Contact Consumer Action Law Group for Help With Your Tesla Lemon
If your Tesla Model S or Model X is experiencing a mechanical defect that persists after multiple repair attempts, it may be beneficial to contact Consumer Action Law Group. Our lemon law attorneys can help you find out if you have a case that we can assist with.
With years of experience in helping our clients with their lemon vehicles, we are confident in getting our clients a favorable settlement against the manufacturer. This means getting Tesla to buy back your defective vehicle (including payments made toward the vehicle), giving you a replacement vehicle of the same or similar model, and, in some cases, a cash & keep settlement.
If you want to find out if you have a lemon law case worth pursuing, give us a call. We offer free consultations going over your situation to see if your case is something we can help with. Get started by calling us at (818) 254-8413 or filling out our contact form.