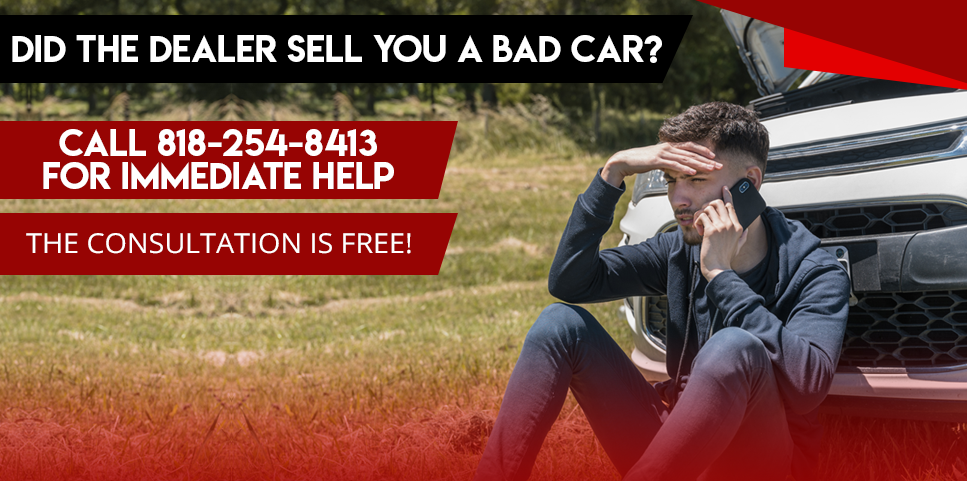 People in Irvine and Costa Mesa spend more time behind the wheel of their cars than almost anyone else in the country. With a lack of far-reaching and reliable public transportation, there are actually three times the amount of cars registered in Irvine and Costa Mesa than there are residents. With so many cars being bought in Orange County, it's no surprise that some turn out to be lemons.
Californian Lemon Laws typically apply to newly purchased vehicles within the first 6 months to a year. If you've had to bring your car back for repairs time and time again on a recently purchased new vehicle, you should call and run the scenario by a trusted Irvine & Costa Mesa Lemon Law Attorney.
First-time car owners are not the only people with legal protection from driving around in a money-pit of a vehicle. Many people that think they have a lemon law situation are actually victims of auto fraud. Auto Fraud applies primarily to used car purchases and covers everything from frame damage & salvage titles to financing & odometer rollbacks. Think you've got a used lemon?
Should You Sue Your Used Car Dealer?
Maybe. Regardless of the issue that you're having with your car, the first step should be to speak with the dealer, and see if you can come to an agreement without having to get attorneys involved. Unfortunately, the dealership that was brazen enough to commit auto fraud in the first place often isn't open to rescinding the deal so quickly.
If you have been scammed by the dealer, and they are unwilling to fix the situation without involving attorneys, then filing a lawsuit against the dealer might be your best option. You should sue your used car dealer to get the satisfaction you deserve with attorneys that you can trust to get the job done right.
Speak with an Attorney Today
Odds are that if you're reading this article, you or someone you know has recently had issues with their vehicle. Confused about if you need to speak to an Auto Fraud Lawyer or a Lemon Law Lawyer? Call our office for a free consultation, and we'll listen to your situation, and let you know what the next steps should be in your case.