Lemon laws in California offer enhanced protection to car buyers in the state, to make sure that any person doesn't get stuck with a vehicle that is defective and impossible to repair. What makes a car a lemon in California is the timing of the defect and the attempts to repair the problem. As a rule, a vehicle is considered a lemon car for the following reasons:
1-2 failed attempts to repair a safety issue [that might result in death or serious injury]
2-4 failed attempts to repair a recurring issue [or one that "cannot be duplicated"]
30 days in the shop for repairs [when added together – not consecutive per se]
To make a valid claim under California lemon laws, the first repair attempt on the vehicle should be made within the express warranty period; while it is covered by the manufacturer warranty.
Call our lemon law attorneys in Los Angeles if you think you have a lemon claim. FREE Case Evaluation and Consultation!
What is California's Lemon Law?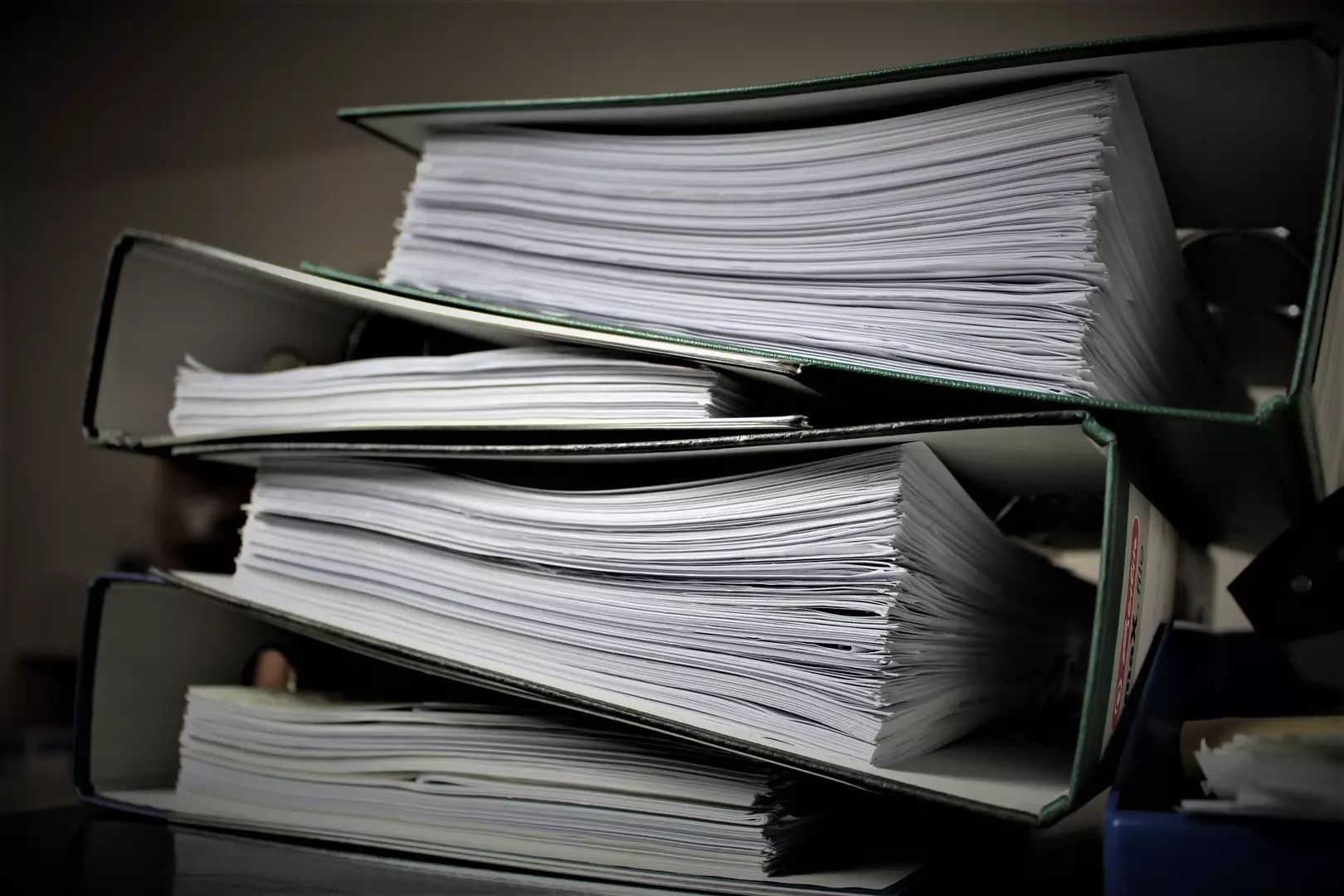 The lemon law in California requires the car manufacturer that is not able to repair a car to abide by its express warranty after a reasonable number of repair attempts to either replace or buy back the vehicle. It covers cars, recreational vehicles (RVs), vans, pickup trucks, and SUVs. The lemon law in California also covers various vehicles that are bought or leased primarily for business use. However, there are a few other conditions.
While there is no specific set number to determine the "reasonable repair attempts," the lemon law in California consists of guidelines that help determine what that reasonable number of repair attempts have been made.
How Does California's Lemon Law Work?

You can apply for a California lemon law claim if:
Your vehicle is covered under a manufacturers warranty and repairs don't fix the problem
Your vehicle has a safety defect that cannot be fixed [after 1-2 attempts]
Your vehicle has been in the shop for more than 30 days [added together]
If a vehicle is defective, California lemon law claims need to be filed with the vehicle's manufacturer in order to return the vehicle and seek reimbursement or a replacement vehicle.
If you think that your case qualifies for lemon law protection, then do not hesitate to reach out to a lemon law lawyer to discuss it further. Our experienced lemon law lawyer handles lemon cases from around the state, and we do not charge a consultation fee.
How to File a Lemon Law Claim in California?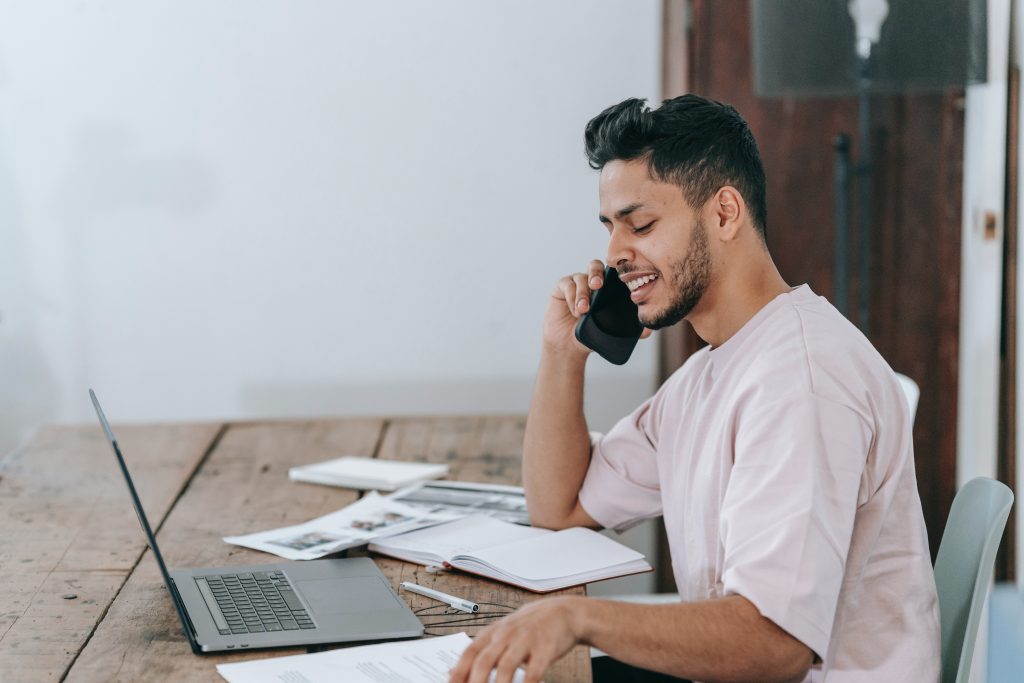 Lemon Law in California covers both new and used vehicles that are sold or leased in California. However, the vehicle must have been covered under the original manufacturer's vehicle warranty at the time of the first repair & reported defect. California lemon law lawyers can help you get reimbursement or replacement of the vehicle.
To make the process of filing for a lemon case seamless, make sure that you have a proper paper trail, and that all documents are in order. The documents that you need to file a claim include:
Proof of the vehicle purchase or lease agreement.
Any documents regarding the express warranty.
The vehicle's financing agreement (if applicable).
All repair orders, bills, and receipts – given by the dealerships that attempted to repair the vehicle.
Any additional information regarding a conversation with the car dealer or manufacturer, including emails or text correspondence.
FREE Case Evaluation and Consultation for Your Lemon Claim
Auto Manufacturer Liability for Defective Vehicles
In a car crash, your first instinct may not be to blame the manufacturer. However, in many cases, the auto manufacturer is liable for producing a defective vehicle. If you have been involved in an auto accident that was caused by a defect in the design or manufacturing of the vehicle, and you sustained injuries or property damage, then you may have a product liability claim.
Unlike accidents caused by a driver's negligence or error, if the cause of the accident is a defect with the vehicle, then you can file a liability suit ain't the manufacturer, seller, and/or retailer. Usually, liability lawsuits are complex and time-consuming, and having experienced legal counsel can help you get compensation for the injuries and damages faster.
Types of Auto Defects
Auto defects usually fall into two categories:
A manufacturing defect is a product or part of the vehicle that deviated from its intended purpose and caused the accident.
Design defects are flaws in the vehicle's design that make it unreasonably dangerous.
When Do you have a Valid Auto Liability Claim?
To have a valid liability claim, the claimant (person making the claim) must be able to establish that:
The accident happened because of a part or product that was unreasonably hazardous.
The claimant sustained injuries during the accident.
The defective product or part of the vehicle was responsible for the claimant's injuries.
In case of a design defect, you need to show that a safer alternative design was available at an equitable cost.
Which Vehicles are Covered under California's Lemon Law?
The following vehicles are covered under the lemon law in California:
Cars, pickup trucks, vans, and SUVs
The chassis, chassis cab, and drivetrain of a motorhome
Dealer-owned vehicles and demonstrators
Many vehicles purchased or leased primarily for business use
Vehicles purchased or leased for personal, family, or household purposes
What Makes a Car a Lemon in California?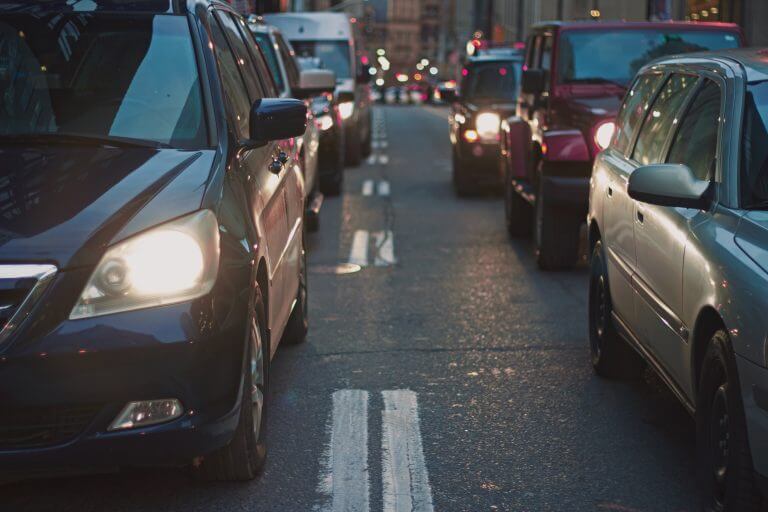 The qualifications for a vehicle to be a lemon are not too complicated. According to the State of California Department of Justice, a vehicle will be considered a lemon if, after a "reasonable" number of repair attempts, the manufacturer fails to repair the vehicle's defect that:
is covered by the manufacturer's new-vehicle warranty
substantially impacts the use, value, or safety of the vehicle negatively
Consumer protection laws in California are very strong and are generally intended to help buyers that buy a defective vehicle get their money back.
Recent Lemon Law Cases
Some recent examples of cases won include a claim against GM for a Yukon with a defective engine that could not be repaired, resulting in a full six-figure refund of the purchase price plus civil penalties and legal fees. We also recently brought a successful claim against GM for a Silverado with a defective transmission, resulting in a 5 figure settlement refund of the purchase price plus civil penalties and legal fees. Another recent successful claim was filed for a Ram 1500 Diesel, which was having many mechanical issues, resulting in a 5 figure settlement refund of the purchase price plus civil penalties and legal fees.
We have successfully sued nearly all of the major auto manufacturers for issues ranging from defective radios to problems with electrical systems, to engine defects. Certified pre-owned also qualify for lemon law protection in the same way as manufacturer warranty claims. If you bought a certified pre-owned vehicle that is defective, you may have a lemon claim.
Common Issues in Defective Vehicles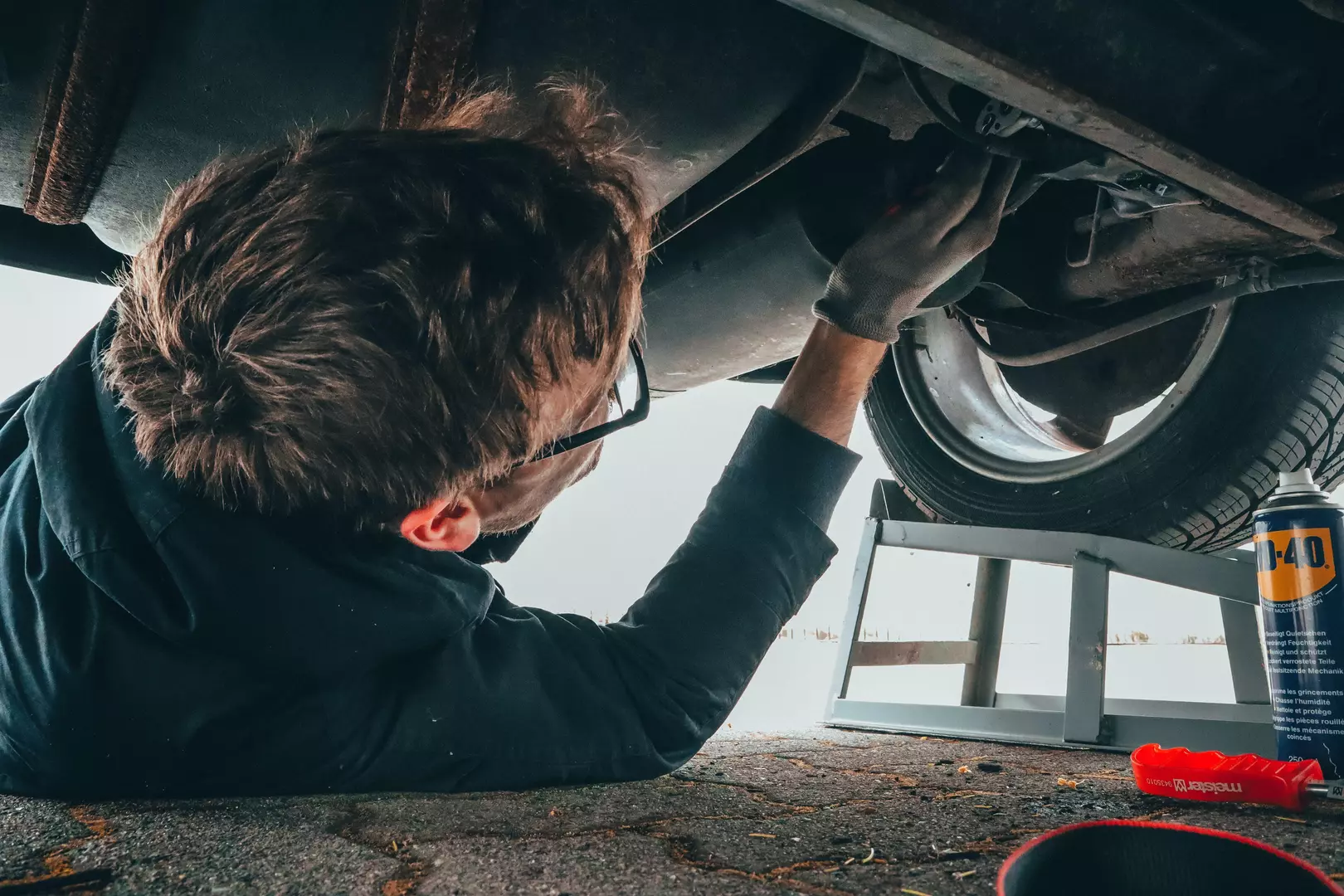 Some common vehicle issues that give rise to damages that fall under the lemon law in California include:
Airbag defects
Air conditioner mold
Antilock braking system failure
Automatic transmission failures
Problems with the car's body
Brake pedal failure
Brake vibrations
Premature brake wear
Electrical problems
Engine computer and cruise-control malfunctions
Engine misfire
Engine failure
Fuel injection system leaks
Fuel line defects that can cause fires
Oil leaks
Fuel leaks
Blown fuses
Black smoke from the exhausts
Abnormal noises
Paint defects
Power steering loss
Premature brake/rotor wear
Seat belt defects or failure
Steering pull
Steering vibrations
Stalling
Sudden surge and acceleration
Uncontrolled acceleration
If you have any of the above issues in your car, then you probably have a lemon car. Contact a lemon law attorney to file a claim.
How Do I Know if My Vehicle has Serious Defects?
To qualify as a lemon car, your vehicle must have a serious defect or substantial impairment that remained unresolved after a reasonable number of attempts to fix it.
A substantial defect is a problem that is covered under the car's express warranty and impacts the car's value, usage, and/or safety. An example of a substantial defect is a faulty brake or faulty steering. Minor defects such as loose door handles do not fall under the substantial defect category.
How do I Find Out if my Vehicle Qualifies for a Lemon Claim?
If your car has a substantial defect that is covered under the warranty and was not fixed after a reasonable number of attempts, then you have a valid lemon claim. However, sometimes, minor vehicle issues such as a bad paint job can qualify your vehicle for lemon protection. Contacting an attorney can help you figure out whether you have a meritorious claim.
Who Pays the Attorney Fees and Costs under the California Lemon Law?
When you file a lemon case, the consultation is free and if you have a claim worth merit, then your legal fee and any other fees will be covered by the vehicle manufacturer.
Under the lemon law in California, the vehicle's manufacturer pays the attorney's fees and other costs incurred by the consumer. The provision helps and encourages consumers to take the risk when filing a claim for their faulty vehicles and makes the process fairer for everyone.
What Does a California Lemon Law Attorney Do?
When you call our lemon law firm, you will be connected to an experienced California lemon law attorney who will give you free advice on the spot. You will know if you have a case within 5 minutes of calling our team, and we will handle all the headaches and issues that come with lemon cars to make sure you end up with a solution that works for you.
If you have a defective vehicle, you may be eligible for cash compensation. Talk to our California lemon law attorney today if you think you have a lemon and you want free legal advice.
What Our California Lemon Law Attorneys Can Do for You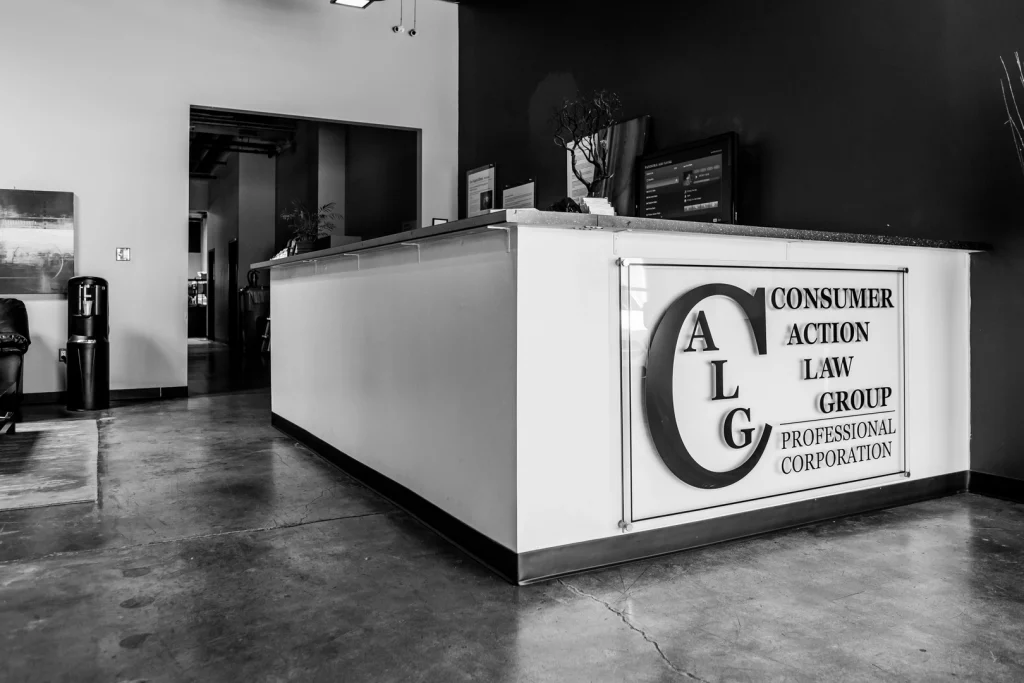 In general, when a vehicle is labeled as a lemon car, the manufacturer will need to take steps to refund any money paid and to make arrangements for the vehicle to be returned. The lemon law in California requires either a full refund or an exchange for another like-kind vehicle.
Lemon law requires the vehicle to be labeled as a lemon after failed repair attempts or too much time in the service bay. Experienced attorneys at our Los Angeles lemon law firm take swift legal action to make sure that you qualify for a Lemon buyback if you got stuck with a lemon deal.
If you think you have a lemon, call today and get free legal advice from our Los Angeles Lemon law attorney. Our mission is to help car buyers to take on car dealers and manufacturers when car buyers bought a lemon car. We aggressively fight on behalf of our clients to get the best possible results.
Seek Compensation
We are the top Los Angeles California lemon lawyers with a very strong track record of filing consumer protection lemon claims in California for a full refund of the purchase price.
Auto Fraud
The other type of car case that our auto fraud lawyers in Los Angeles see is called auto fraud. This is when the dealership has committed a fraudulent act such as lying to their customers or not disclosing prior accident damage to the car. It is important to recognize the difference between auto fraud and lemon law as they fall under different laws. If you think you have a case for auto fraud, you can contact us to get help from our auto fraud attorneys in Los Angeles.
What Happens When You Win a Lemon Law Case?
When you win a lemon law case, you can typically expect to receive one of the following:
a refund for the purchase price of your lemon car,
cash for your troubles while keeping your car,
a replacement vehicle, or
compensation for the repairs to your vehicle.
When our attorneys win cases for our clients, we typically get every penny back paid by our clients, plus attorney fees. One factor to consider is the miles driven because a mileage deduction is standard. Sometimes when our clients win a lemon law case they prefer to exchange their vehicle for another like-kind model, but it depends on the goals and the expectations of our clients.
Talk to a Lemon Law Attorney in California Today for FREE!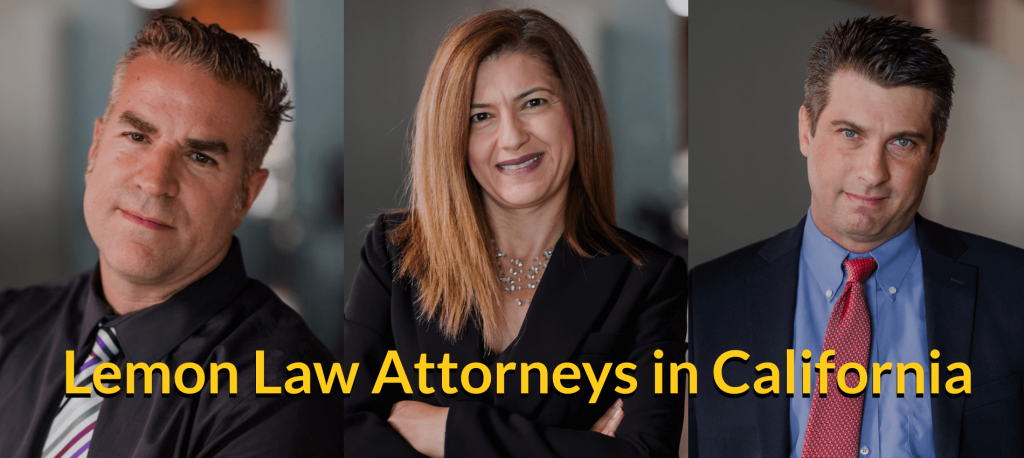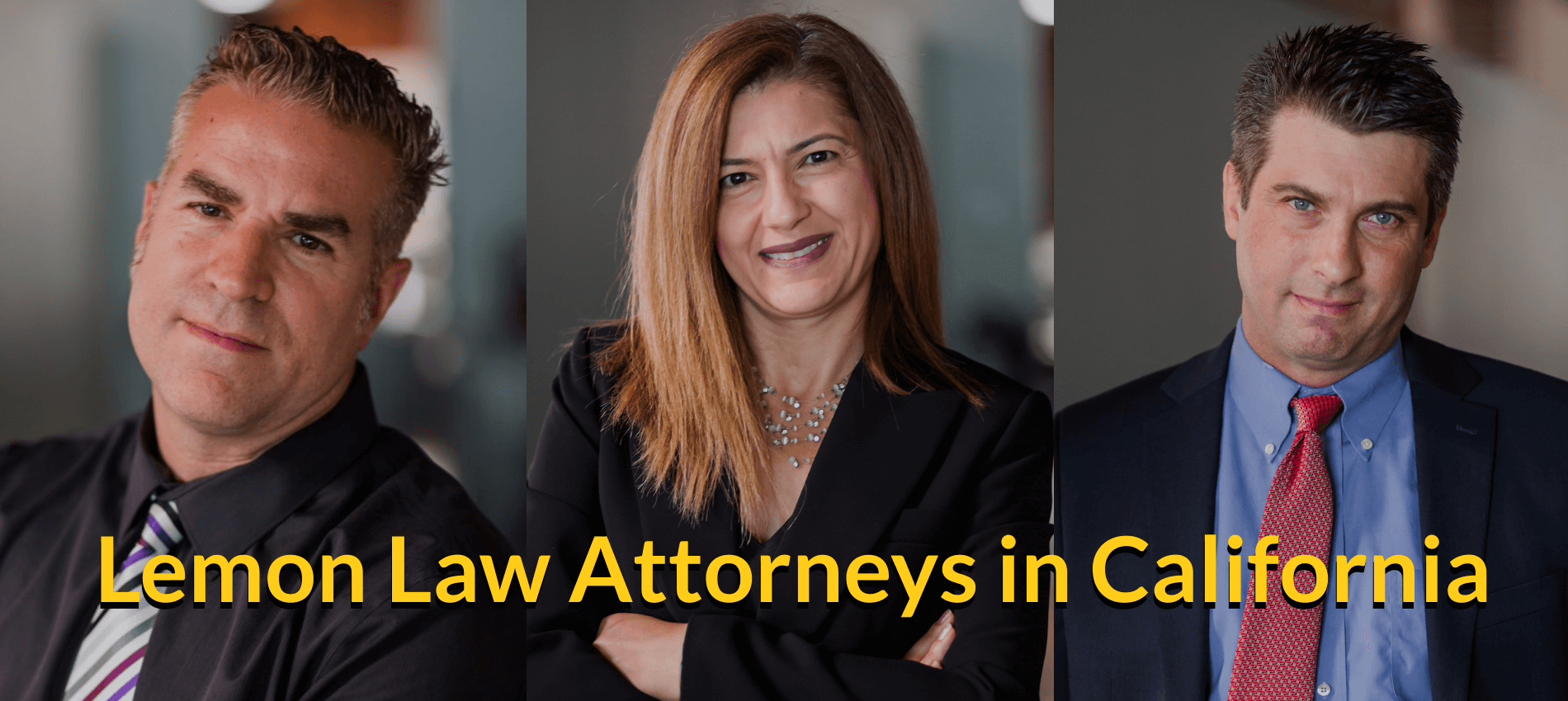 If your vehicle has persistent problems and the dealer either cannot or will not repair the problem; or if you think you might have gotten stuck with a lemon car, call and talk to one of our experienced lemon law attorneys in Los Angeles California.
We are a top southern California lemon law firm located in Los Angeles California and represent clients in the entire state. Consumer protection laws are designed so consumers are not stuck with a defective car and can get a fairer deal. We provide lemon law representation to clients all over California, so don't hesitate to reach out if you're having issues with your vehicle.
Our California Lemon Law Attorneys Get Results!
Talk to the best lemon law attorneys in Los Angeles to make sure you get the best free advice. Don't get stuck with a faulty car, get your money back with the help of our lemon law lawyers. Call us today at (818) 254-8413 for a FREE consultation to see if you have a case.