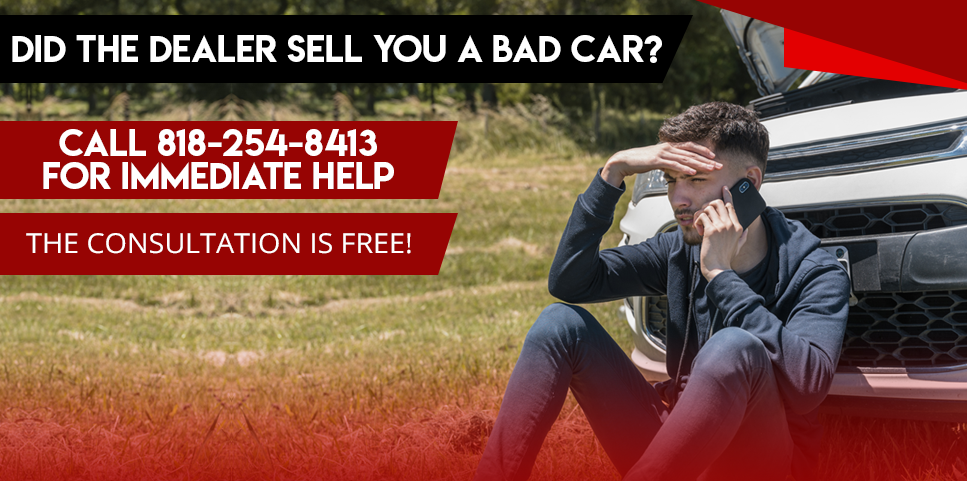 Just because you have bought a used car doesn't mean you have to accept being ripped off! If you paid more than the advertised price, you were ripped off. If your car was in an accident before you bought it, you were ripped off. If the check engine light is turning on even though the dealer assured you that the car was in "perfect condition", you were probably ripped off. Also, be aware of having to sign contracts that break up down payments and make the buyer go back to the dealership to sign new contracts for more money!
If you have tried resolving problems with your dealer but don't seem to be making progress, it's time to talk to our professional auto fraud attorney. Our lawyer handles cases of "used car dealer fraud" and sues the dealership when they rip off the buyer. Car dealership frauds are obvious when the dealer sells the car for more than the price in the ad or has blocked the details and history of their used cars from potential buyers because they are in the business of selling "Lemons".
Our car attorney handles all types of claims. We commonly sue dealers for changing the price of the car, hiding defects, or giving copies of "clean" carfax reports when they know that a car was in a prior accident. Our auto fraud lawyers make dealers pay for repairs that should be covered under a warranty or service contract. We take the time to research car dealership frauds and give the dealer a last chance to refund your money and take back the car or they pay hefty damages in a lawsuit.
Most used car dealer frauds are tactics to get "top dollar" for any vehicle sitting in their lot. Many salesmen are motivated to hide problems with used cars. They often try to hide engine defects or accident damage like dents from hailstorms, mold from flood damage, or frame damage from serious accidents. Many used car dealer frauds hide the history of a used car and any type of maintenance that it had in the past. Buyers know that a used car can have damage and many car dealership frauds are easily avoided by disclosing the damage that was caused by the previous owners.
Car frame damage is a very serious problem. A dealer is liable for punitive damages when they lie to a buyer about car frame damage or prior car accidents. Any car frame damage in a used car sale has to be brought to the surface before a sale can be made!
Dealer misrepresentation is a problem for consumers who buy a car based on the fact that it "looks good". Used car dealer frauds are about tactics to squeeze out more money from a sale but hide the damage. In most cases, the consumer spends both time and money fixing their car before realizing that they were a victim of dealer fraud.
Our car dealer attorney sues dealers for their deceitful practices. If you have been scammed by your dealer, call our car dealer attorney as soon as possible. With the help of our car dealer attorney, buyers are able to get their money back and get a better car.