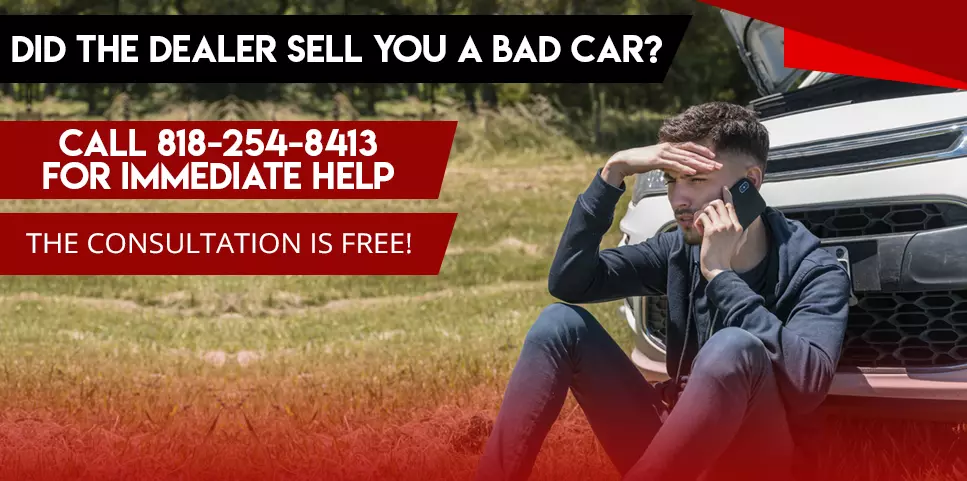 Auto fraud attorneys Pauliana Lara and Matt Faler, with Consumer Action Law Group, recently won a case against SoCal Motors in California for the deceptive practices used by the dealership when they sold a defective car without telling the buyer that it had frame/unibody damage.
Many used car buyers don't know that they need to hire an auto fraud lawyer until they find out that something is seriously wrong with their car. In California, when a car buyer finds out that their dealer has engaged in dishonest and deceptive practices, it can be very beneficial to hire skilled auto fraud lawyers to pursue a claim against the dealer.
Car dealerships sometimes hide the true condition of a defective car in order to make the sale. California offers strong protection for buyers against dealers engaged in deceptive practices, making it possible for litigation attorneys to immediately sue the car dealership to cancel a contract and get a buyer's money back. Consumer Action Law Group has a strong team of auto dealer fraud lawyers who have been successful in many cases against dealers that engage in fraud and deception.
In California, there are very strong consumer laws that prevent a dealer from hiding information about a defective car. State laws require a dealer to tell a buyer when a car has been involved in an accident or has frame damage at the time of the purchase. Another violation of the California consumer law is to sell the car for more than the advertised price.
Auto dealer fraud also occurs when a dealer divides down payments into partial payments not shown on the contract; also call deferred down payments. Car dealerships use deferred down payments to get a buyer approved for a larger loan amount, causing them to pay thousands of dollars more for the loan.
Illegal car dealership practices:
Selling a car with prior accidents or frame damage as "clean" or "great condition";
Charging more than the advertised price on line 1(a) of the contract;
Dividing down payments into smaller amounts to pay later.
Under California consumer law, car buyers are protected against auto dealer fraud. All California dealers are required, by law, to give accurate information about the condition of a vehicle at the time of the sale. In the event dealers violate the law, dealers are required to compensate the buyer for their loss. Usually, a car buyer who is ripped off will get their money back and get out of the contract.
If you believe that you are a victim of auto fraud, call the car fraud lawyers at Consumer Action Law Group at (818) 254-8413 to have your case evaluated by an auto attorney today. You can also sue a car dealership for lying.
Experienced auto fraud lawyers at Consumer Action Law Group provide free consultations and accept auto fraud cases on a contingency fee basis, which means very little is required from you to file the case. Don't let your auto dealer rip you off! Call today at 818-254-8413 and talk to a skilled auto lawyer for free.
This article is also published on:
https://www.prlog.org/
http://www.SBWire.com/
http://www.BriefingWire.com
http://www.datsyn.com