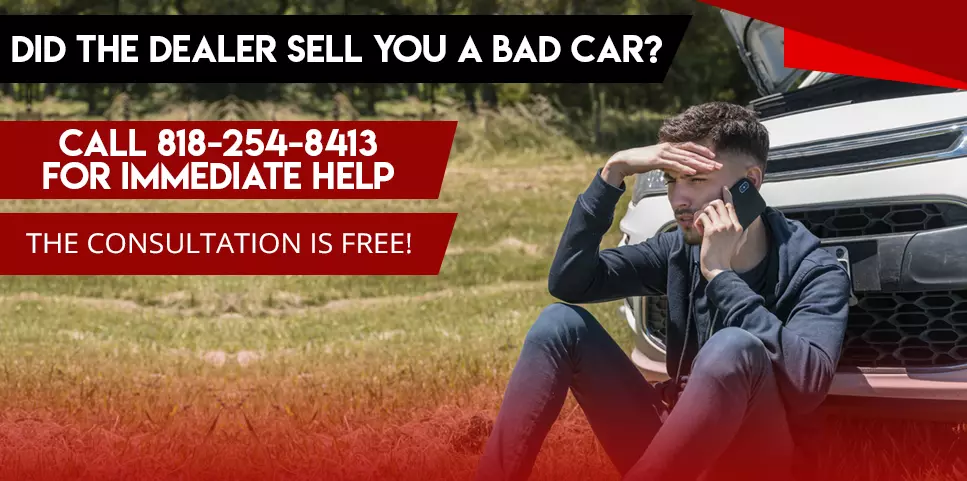 Often, a new car owner may not know that they have been scammed. The realization may even come long after the purchase. You may be the victim of car dealer fraud if you have problems with a warranty, monthly payments, down payments, accident history, smog, rental status or unexpected changes that differ from your expectations when you bought your car. In some cases, you may return the vehicle you bought and get your money back.
What Can Our Lemon Law Attorney Do for You
Cars cost a lot of money today. It does not matter whether a car is new or used if it requires repeated repairs, or it has been out of service for a number of days, it could be a lemon. Under the California used car Lemon Law as well as Federal Laws, if you have made several attempts to repair your car, you may qualify for cash resettlement, a new car or a refund.
In California, manufactures have a well-deserved fear of the Lemon Law. You may be surprised how quickly an issue will be resolved, you may not have to go through a long and drawn-out process to get a great result. Please contact our Lemon Law attorney the moment you suspect your car is a lemon and you discover defects in your car. We give you free advice concerning your potential lemon law claims and if we are successful, the vehicle manufacture must pay the costs and legal fees involved in settling your claim.
Car Buying Scam and Dealership Fraud
The problems associated with your new car could have their origin in a car scam. Car buying scams range from odometer rollback to selling returned cars or cars with known defects. Your used or new vehicle should not give you problems within a short period after purchasing it. In the event that this occurs, then you may be the victim of a dealership fraud.
Dealer fraud refers to the lease or sale of vehicles without disclosing to the buyer that the vehicle has known defects and conditions that could be dangerous to the driver and passengers. The fraud involves practices by dealers at any of the stages in the sale process. Common fraudulent practices include non-disclosure of previous vehicle damage or accidents, odometer rollbacks, a salvage title, selling a used car as new and improper legal certification among others. It is unfortunate that many new and used car buyers are unaware of the many deceitful practices in which dealers commonly engage. This is why it is best to contact our auto fraud attorney for direct and current information about car fraud.
Contingency Fees
We are the preeminent car fraud and lemon law firm in Los Angeles, California. Our firm has vast experience against car dealers and we have made numerous successful claims for our clients. We represent most clients on a contingency basis (meaning very low upfront cost to clients); so the manufacturer or the car dealer will end up paying for your actual and punitive damages as well as our legal fees and costs. Call Consumer Action Law Group today to discuss your case. The call is free and it is always worthwhile to have one of the attorneys tell you whether you have a claim or not.