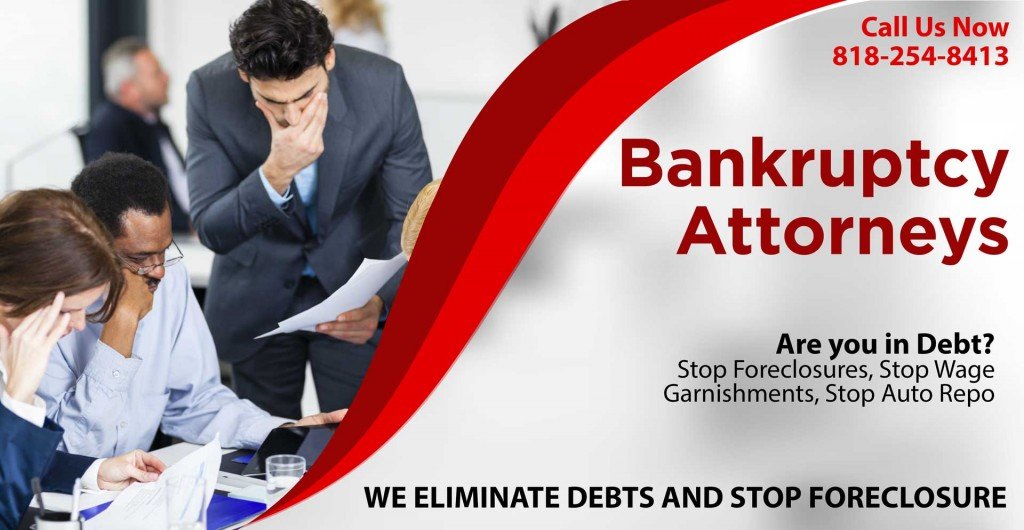 If you are living in constant fear of harassment from creditors, repossession of your property, punitive bank levies, evictions, lawsuits, foreclosure or wage garnishments, then it is time to seek bankruptcy. If you reside in San Diego, it would be prudent to seek the assistance of an attorney familiar with bankruptcy in your area. Our law firm has successfully filed thousands of bankruptcies all over Southern California and we can do the same for you.
Bankruptcy laws were crafted not to chastise you as a debtor, but to give you a fresh start in life. After you successfully file for bankruptcy, you will be able to keep your property and have your debts written off legally. Our bankruptcy attorneys in San Diego have many years of crucial experience and you can trust our lawyers to successfully file your bankruptcy case on your behalf.
Our San Diego bankruptcy attorney will carefully and clearly advice you on Chapter 7 Bankruptcy. Chapter 7 might literally be a life saver for you as it has been for many of our clients. In its simplest form, it throws away your debt, protects your property and other belongings you have worked so hard to get.
It also calls upon your creditors to henceforth cease harassing you and gives you an opportunity to start your financial life afresh. Our team of bankruptcy attorneys San Diego expert in debt will trawl through the United States Bankruptcy Laws under Chapter 7 to eliminate your debt entirely.
Chapter 13 may be the other option that could be suitable for your situation. Chapter 13 will enable you restructure and consolidate your debt so that you can repay in one affordable monthly installment. Daily and constant harassment from your creditors will become a thing of the past with this option once our bankruptcy attorney San Diego office look into your case.
Debt is a normal way of life in our world, but excessive and out of control debt should not be. Out of control debt could arise from unforeseen circumstances such as credit card offers, personal loans, college fees loans, medical bills, IRS debts or any myriad of financial obligations that has piled up over the years. Our team of Los Angeles bankruptcy attorney is there for you to ensure you get a successful outcome to your case.
Life after a successful bankruptcy filing becomes good. The moment your case is discharged, you are instantly free of debt. The heavy weight of your debt lifts off your shoulders. You can now comfortably transact with credit card companies, car dealerships, lender companies and even your landlord. This is what our bankruptcy law specialists will be able to get for you.
Within our law farm, we have all kinds of bankruptcy lawyers to suit your personal situation. You may prefer a female attorney or one conversant with your first language. Filing for bankruptcy need not be a stressful process. Please give us a call today or visit our office and let a bankruptcy attorney Southern California expert help you eliminate your debt.