The Unexpected Call
Imagine settling into your brand-new 2022 Toyota bZ4X, a sleek electric SUV that promises a greener future without compromising on power or style. 
You've just pulled into your driveway after a long day at work, and as you engage the parking brake, something doesn't feel quite right. 
Fast forward a few days, and you find out that Toyota has issued a recall for over 2,700 bZ4X models due to a parking brake issue. Your heart sinks as you realize your car is part of that number. 
In an era where safety is paramount, and recalls can make or break a car's reputation, it's essential to understand what a recall means for you as a consumer. 
After all, a recall isn't just an indictment on the manufacturer—it's a sign that your dealer should have been more vigilant.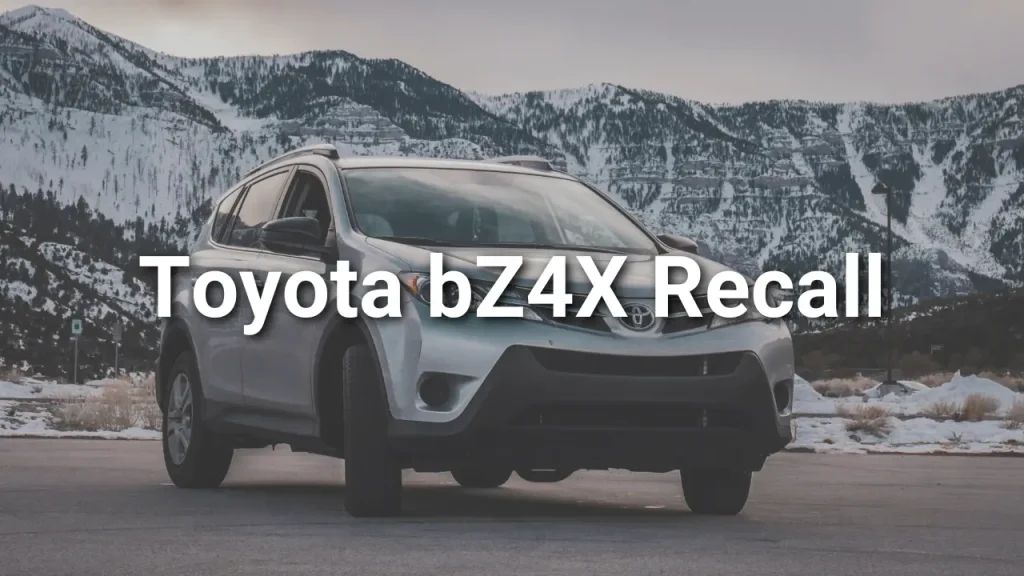 The Recalls: A Breakdown 
The 2022 Toyota bZ4X has been subject to a significant recall due to a fault in the parking brake system. The issue could lead to the vehicle rolling away unexpectedly, posing a potential safety risk. 
The Problem and Risks 
The parking brake issue lies in the vehicle's software, which may not adequately engage the brake when activated. This could lead to the vehicle rolling away if parked on an incline, posing a safety risk to the driver and bystanders. 
Toyota's Response 
Toyota has responded swiftly to the recall, notifying affected customers and offering free software updates at dealerships to rectify the issue. They have also committed to improving their quality control processes to prevent similar issues in the future.
How to Check If Your Car Is a Lemon 
A "lemon" is a car with repeated, unfixable problems. To avoid buying a lemon, check resources like the National Highway Traffic Safety Administration (NHTSA) website, Carfax, and Autotrader. 
These platforms provide comprehensive vehicle history reports highlighting recalls, accidents, or other issues.
Where to Check for Recalls 
If you're concerned about potential recalls, the NHTSA website, Carfax, and Autotrader are excellent resources. You can access a detailed report of any recalls or safety issues by entering your car's VIN. 
The Implications and the Way Forward 
The recent recall of the 2022 Toyota bZ4X is a clear reminder of the importance of vigilance when purchasing a new vehicle. 
While Toyota has taken steps to address the issue, potential buyers should be aware of the company's recall history and consider it when making a purchase decision. 
And as for our bZ4X owner from the beginning of our story? They took their vehicle to the dealership, had the software updated, and now enjoy peace of mind knowing their vehicle is safe. 
References: