Buying an RV for the First Time?
People purchase RVs for various reasons. Some buy an RV for transportation during a vacation and others use it to explore new places. Purchasing an RV sounds like a worthwhile investment, but not everyone gets to come out smiling, especially first-time buyers.  Buying an RV for the first time presents its own challenges and exciting thrills altogether.  
When looking to buy an RV, there are numerous pitfalls that RV dealerships may throw at you to get you to purchase their RVs. If you are buying an RV for the first time, these tips may help you avoid purchasing RVs from dealerships engaging in fraudulent practices.
What to Avoid When Buying an RV
Buying an RV for the first time is much different than buying a regular car. Since the size between the two is noticeably different, there are numerous other details you have to investigate in order to avoid getting scammed. Luckily, we have already done some research that might help when choosing the right RV.
Title Scams
Sometimes, dealerships do not pay off the loans on RVs that they have taken as trade-ins. When consumers purchase trade-in RVs that dealerships did not pay off loans on, they become liable for the outstanding loans. Ultimately, consumers are unable to re-title their purchased RV in their names because the previous lenders still hold the liens to the vehicle.
Rebate Scams
Dealers sometimes offer a rebate on consumers' RV purchases. However, in a rebate scam, dealers tell the buyers that they will receive the rebate in a couple of weeks but later pretends to not know about the rebate, keeping the rebate. If a dealer is offering a rebate on an RV, make sure that he or she applies it before the deal is closed.
Undisclosed Accident or Damage
A not-so-uncommon fraudulent practice dealers commit is when they do not disclose prior accidents or damage done to the RV. The dealer may disguise the damaged vehicle as in perfect condition in order to get consumers to purchase the RV. It's not illegal if the contract states "as-is" and lists the actual condition of the vehicle, but it does become illegal if the dealership lies about the vehicle's true condition.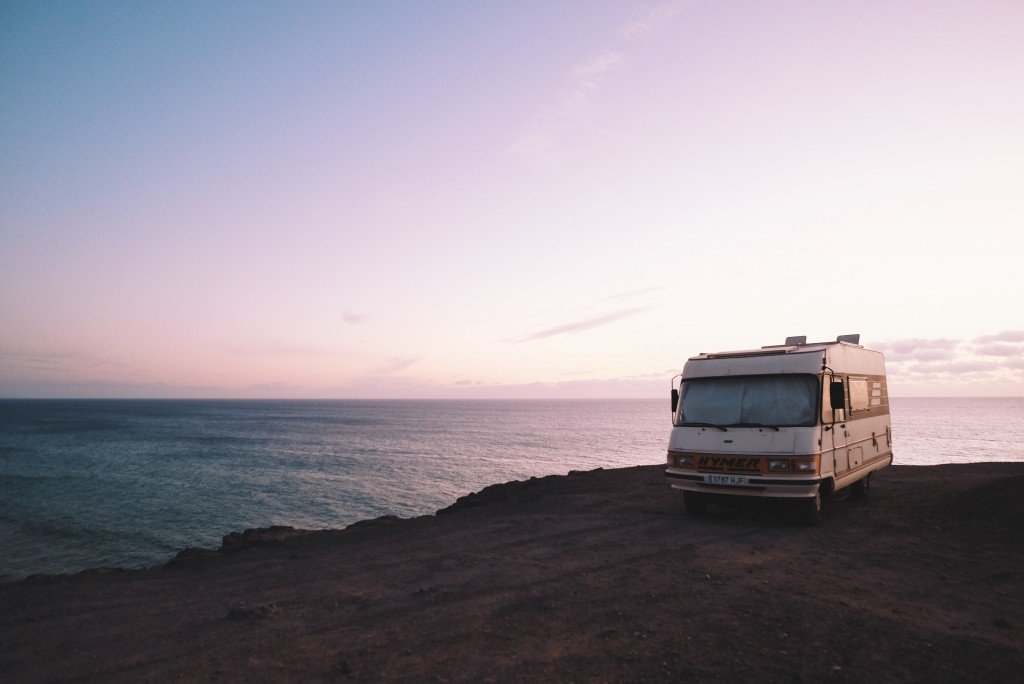 RV Buying Advice
In order to avoid being scammed or coming across unwanted surprises, here is some good RV buying advice for you: do your research. Running a vehicle history report on the RV before making a purchase will give you a better idea of its condition.
The report will provide useful information about the vehicle such as if it has been in an accident, the extent of the damage, and if the RV was repaired properly. Compare the report notes to how the dealership is framing the RV to be. If there are discrepancies between the two, be on the lookout for any lies the dealer may have said.
Choosing the Right RV
Choosing the right RV without facing fraud can be tricky. While most dealerships are honest in their practices, there are outliers that profit from scamming consumers. Before purchasing your RV, be on the lookout for different scams that the dealership may throw at you. If you smell anything suspicious, confront the dealer or find yourself another dealership to shop at.
If you have already purchased an RV and later realized that you have been scammed, seek out legal help immediately. Some issues require timely legal action in order to receive compensation.
Give our office a call if you have any questions: