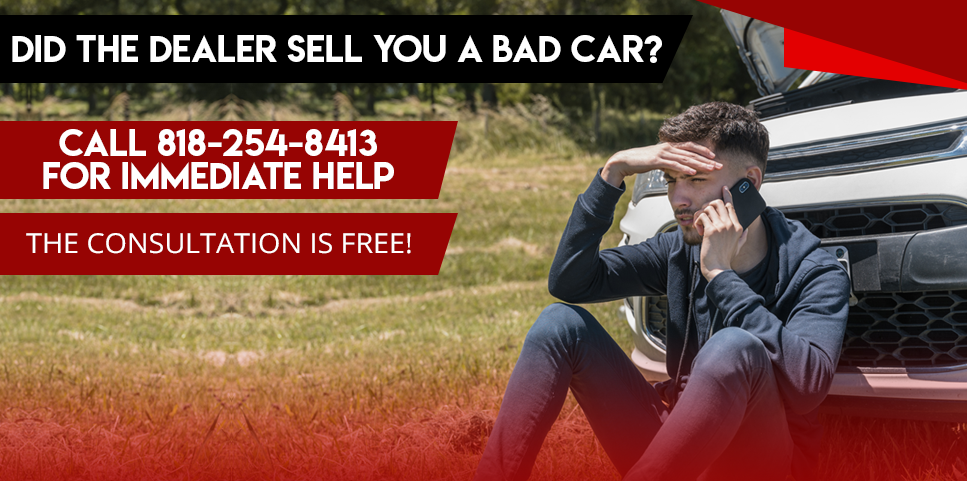 The Californian Law has great remedies for vehicle owners who are victims of automobile and motor vehicle fraud. Automobile fraud commonly arises when misrepresentations are made by a seller in a wide range of scenarios. The seller could be a dealership or a private party. At Consumer Action Law Group, a car dealer fraud attorney is on call for you at the moment you suspect that you are a victim of a fraudulent car sale transaction.
Instances of car fraud happen with leased, used or new vehicles in equal measure. The moment a seller misrepresents or omits crucial material facts during the lease or sale of a new or used car, you, as the buyer, become the victim of car fraud. You are then entitled to a number of remedies under the law, such as a full refund of the money you spent, punitive damages, a nullification of the contract and your lawyer's costs and fees. Let Consumer Action Law Group help you sue car dealership if you think you have a case.
We have successfully represented clients in many auto fraud cases against both large and small dealerships. Typical fraud cases involve either withholding information or making false statements; including the following:
Withholding relevant copies of signed documents
Non disclosure of the history of rental vehicle
Non disclosure of prior damage and accident
Provision of inaccurate contract dates
The sale used car as new
Odometer fraud and rollback
Non disclosure of Lemon title history
Failure in the provision of language of negotiation translation such as Spanish
Failure of trade-in vehicle disclosure of negative equity
You, the consumer, are shielded from unrealistic repair requirements and vague warranties by the California State Lemon Law. It covers the all vehicles including boats and motor homes. Our automobile attorney gives new car owners a voice against dealers and manufactures. It is important that you seek a car dealer attorney if you find a car design deficiency or a manufacturer's defect.
It is also common for repair and maintenance facilities for boats and motor homes to be terrible. Challenges in skill or technology can lead to frustrations when the boat or home develops mechanical problems. These issues are not your problem as a buyer. The liability falls entirely upon the manufacture or dealer. Our attorneys can make sure you get the assistance you need.
At Consumer Action Law Group, every attorney for car dealership lawsuits understands the frustrations you may face when you are dealing with fraud. We give you a loud voice against any dealership, no matter how big it is. Our team has the experience and in depth legal knowledge to take your case as far as we can to get you what you deserve. Make an appointment for a free consultation with an attorney and we will immediately assess your car dealership liabilities and any other issues that we see.
If you have any concerns regarding vehicle dealer fraud, please contact our automobile attorney and schedule a free consultation. We are available by phone, in person, or online and we will promptly get back to you with advice in English, Spanish, and other languages as well.