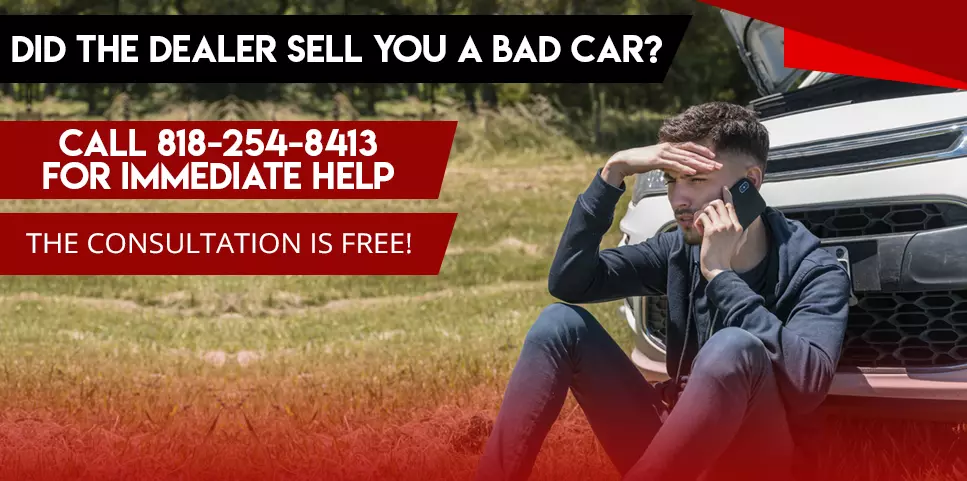 Help! The dealership sold me a bad car! If your car dealer lied about financing, it is critical for you to know that you do have rights. One of the biggest ways that dealers defraud customers is in the financing of the vehicle.
If you have recently purchased an automobile, you might have just been taken for a ride by the dealer. An astonishing number of auto sales involve unfair practices by the dealer. A car lot may take advantage of you in many ways.
In fact, up to one percent of all loan applications include deception committed by dealers, 
according to Bloomberg. It's easy for dealers to take advantage of unwary consumers when they are still in the new car daze.
Our auto dealer fraud attorneys can help you if:
car dealer lied about down payment
car dealer lied about price
car dealer lied about your income
car dealer asks you to sign a new contract with unfavorable terms (yo-yo financing)
Get in touch with our auto dealer fraud attorney to file a lawsuit against car dealers for lying about vehicle financing. The consultation is free!
Auto Financing Scams – What The Car Dealer Can Lie To You About
There are many ways for car dealers to lie to you about financing. If you have been a victim of any of these scams, get in contact with an experienced auto dealer fraud attorney.
Car Dealer Lied About Down Payment

If your car dealer lied about the down payment, chances are that they are trying to get you approved for the car and the loan that you most likely cannot keep up with. The dealer would say one dollar amount, usually a lower amount than the one they tell the finance company, to the car buyer to get them to purchase the vehicle. Then the car dealer will state a different down payment amount to the finance just to get you approved for the car with an interest rate that you might not be able to keep up with. It is a good idea to be informed about different types of car loan fraud.
Falsifying Loan Application Details
In an attempt to get your financing approved for a new car or truck, the auto dealer may provide false information on your behalf to banks and finance companies. The problem is that this leaves you unable to make your car payments, which can lead to repossession and other negative consequences.
Because most credit applications involve consumer writing in information on the credit application, this type of fraud is easy for the dealer to get away with. They simply change the information provided by the customer when they enter the credit application they complete on the computer.
So, for instance, you may say that your monthly income is $1000, but the dealer will enter $2000 when they submit the credit application via the computer. Sometimes they lie about monthly expenses. You might pay $1,000 a month in rent while the dealer will enter $500 instead.
Power Booking
Another type of car dealer misrepresentation is known as power booking. This involves the dealer providing false information to the loan company about the automobile's features and options. The dealer lies about the car so that they can receive more for the loan contract than the car is worth—defrauding the unsuspecting consumer.
Here is how power booking works—at the time of purchase, the dealer is required to provide a detailed description of the vehicle, including all of its standard and optional equipment. This helps the finance company determine the value of the car. The dealer will say that the car or truck is equipped with features that it does not have.
So, the dealer might say that a car has a power sunroof, a premium stereo system, or a remote start when it doesn't have those features. If you are thinking "the car dealer sold me a bad car," then you are correct. In the end, this practice leaves you stuck with an "upside-down" automobile loan or one that is much more than what your vehicle is worth.
Yo-Yo Financing Scams
This is one of the biggest ways that dealers defraud customers when it comes to vehicle financing. It goes like this: you choose a car, get the loan approved, sign all of the paperwork, and then drive away with your brand-new car or truck. Next, the dealer contacts you to say that the financing was denied and that you must come back to the dealership and sign a new contract.
Not surprisingly, the new contract may have a higher interest rate, require a larger down payment, or have other unfavorable terms. If you refuse to sign the new contract, the dealer may use bullying tactics to attempt to get you to agree to the new contract—telling you that they will report the car stolen or repossess it for non-payment.
10-Day Rule Financing
Essentially, the 10-day rule in financing states that if a customer is unable to secure financing for a vehicle within 10 days of purchase, the dealership will become the financing company and provide financing for the vehicle. This means that the customer will make payments directly to the dealership, rather than a third-party lender.
The purpose of this rule is to incentivize customers to secure financing quickly and to prevent the dealership from losing a sale due to a customer's inability to secure financing. However, it is important to note that financing from a dealership may come with higher interest rates and fees compared to financing from a traditional lender, so it is always a good idea to shop around for the best financing options before making a purchase.
Can I Sue a Car Dealership for Lying?
If you are the victim of a scam or if you are wondering what to do when a car dealer lied to you, it is important to know how to sue a car dealer for misrepresentation. Car dealership false advertising is illegal, and our auto fraud attorneys will get you out of illegal contracts and get your money back.
You have rights under federal consumer protection laws and are protected under a number of laws, including:
The Federal Trade Commission Act – Prevents deceptive practices in commerce or trade

Truth in Lending Act – Protects consumers against unfair lending

Consumer Leasing Act – Ensures accurate disclosure of leasing terms
Do I Have A Case If The Car Dealer Lied About Financing?
You might have a case if the car dealer lied about financing. If you think the dealership has lied to you about anything related to falsifying loan application details, power booking, and yo-yo financing, give us a call. Our auto dealer fraud attorneys can get you your money back and out of bad contracts.
Get in touch with us at (818) 254-8413. The consultation is free!