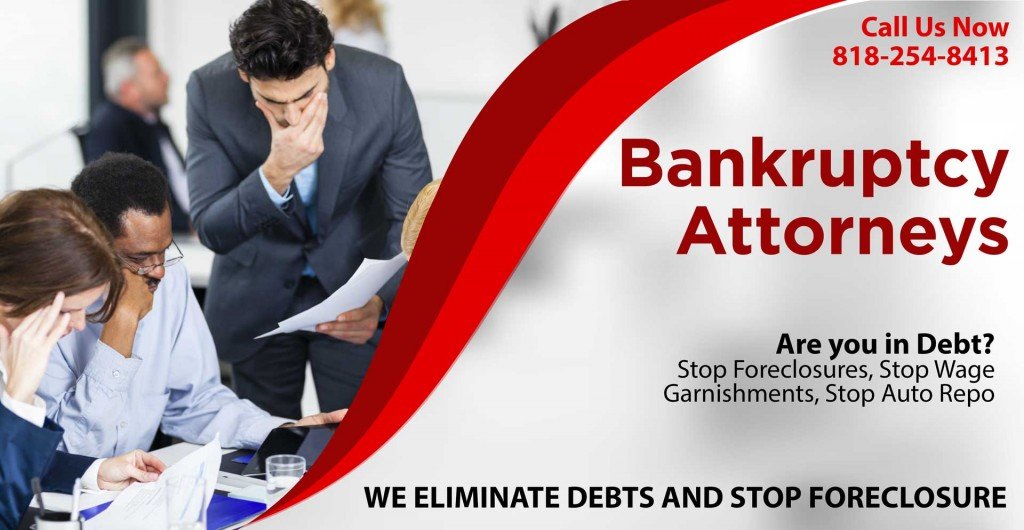 The bankruptcy attorneys of Consumer Action Law Group offer their legal assistance for people to save their homes and get out of debt.
California, December 16, 2014 – Many people are not aware that filing chapter 7 and 13 bankruptcy will stop foreclosure immediately and eliminate debt at the same time. People who are facing bankruptcy can now discuss their case with the bankruptcy lawyers of Consumer Action Law Group to explore legal options to stop foreclosure immediately and wipe out all unsecured debt (credit cards and medical bills). The firm bankruptcy service is very cheap compared to other firms. Consumer Action Law Group is known as the most affordable and cheap bankruptcy lawyers in Los Angeles who are able to quickly recommend the best legal solution for consumers.
These cheap bankruptcy lawyers in Los Angeles assist people throughout the process until they successfully eliminate the target debt. Before filing for Chapter 7 or Chapter 13 bankruptcy, the firm bankruptcy lawyer will take the time to evaluate your financial condition. Attorney Lauren Rode, the firm's bankruptcy attorney says: "Filing bankruptcy with a trusted bankruptcy attorney ensures that the consumer will receive the best legal solution to get out of their unsecured debt. As your bankruptcy attorney, we suggest the best legal way to combat financial trouble."
Many consumers often complain about harassing phone calls from creditors or recovery agencies. To stop harassment, it is best to call and discuss the debt scenario with bankruptcy lawyers in Los Angeles. They can file immediately to end harassing phone calls and help people in safeguarding their assets, such as saving their home from foreclosure. The Group's bankruptcy attorneys are an excellent reference for chapter 7 and chapter 13 bankruptcy laws.
The bankruptcy attorney of Consumer Action Law Group has a successful track record of eliminating clients' debts. The attorneys are always available to discuss and advise clients on how to stop foreclosure and eliminate debt. To learn more about their bankruptcy services, visit https://consumeractionlawgroup.com/los-angeles-bankruptcy-attorney-filing-bankruptcy/ or call the firm directly, (818) 254-8413.
This article is also published on: