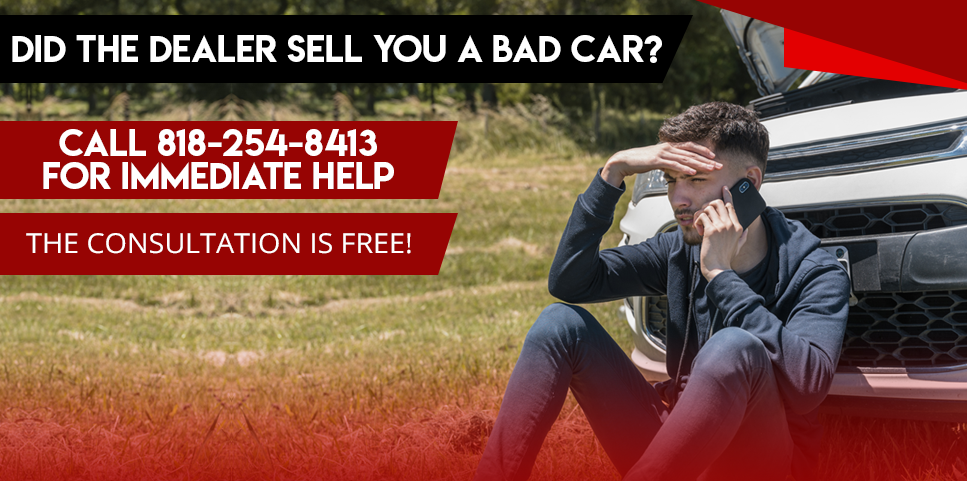 Vehicle dealer fraud in California happens in many forms. A lot of cars and trucks, that have been extensively damaged during serious accidents, tornadoes and floods, are often sold to unsuspecting buyers without adequate repairs and without full disclosure to the buyer of the vehicle's prior history. If your dealer sold you a car, motorcycle, mobile home or any other vehicle in a misleading, deceptive or unfair manner, you should immediately contact our firm of highly experienced auto attorneys.
Example of Car Dealer Fraud
On many occasions, cars that bear the lemon tag have been repurchased from their original buyer, as a result of the execution of state laws, and later sold to new buyers without fully revealing the cars' lemon buy-back status. This fraudulent practice is called lemon laundering and it puts potentially dangerous cars on our highways; cheating the unaware car owners. Our experienced attorney for fraud understands the pitfalls involved and is here to help.
More examples of car dealer fraud include the failure to disclose or deceitfully hiding the fact that a car had previously been used as a rental car, roll back of the odometer, a misrepresentation of the car as an executive, factory, or demo. Representing a car as one "in excellent or good condition" is a common example of misrepresentation. If you bought a car and later discovered a hidden defect, call our law firm and speak to a vehicle attorney. We sue car dealerships every day for fraudulent tactics.
If your dealer sold you a defective car that cannot be repaired, you have the right to sue car dealerships under the California Lemon Law.
What Our Lemon Law Auto Attorney Can Do for You
Our Lemon Law auto attorney aggressively represents you to get what you want from the dealer and manufacturer. Our firm has encountered numerous occasions where lemons repurchased from original owners have been sold to buyers without informing them of the lemon's buy-back history. This practice is referred to as lemon laundering, it is illegal and it makes both dealers and manufactures liable for their participation. It also poses a risk by bringing a potentially dangerous hazard to our roads.
For further information and a comprehensive discussion of your personal situation, contact the best vehicle fraud attorneys in California. You need help to get what you want and we are here to help you.