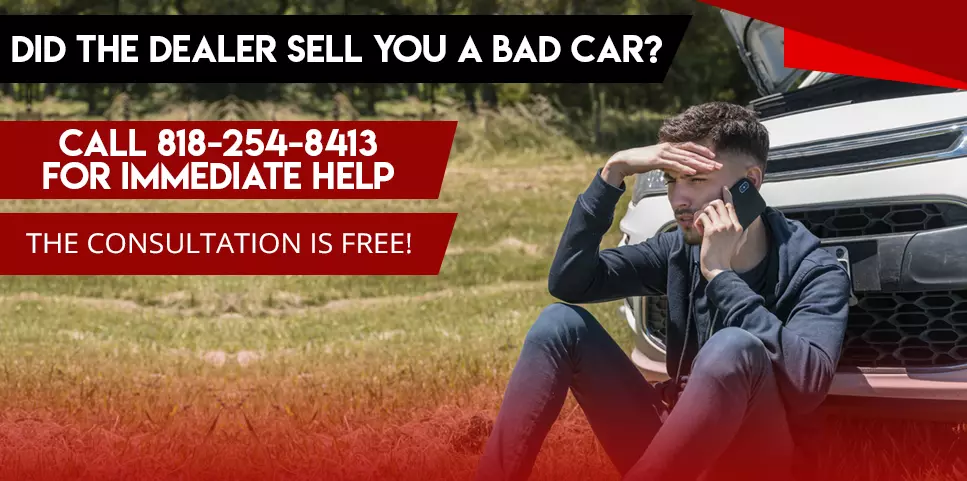 Did you know that as a consumer in the United States, you have certain rights that prevent businesses from engaging in illegal practices that scam you? There are so many aspects of consumer laws that exist, it's almost impossible to learn them all. However, this should not deter you from learning about the laws as much as you want.
What Is The Consumer Protection Law?
The United States is the land of opportunity when it comes to products and services. However, with so many different services and products available, the risk of fraud, scams, and theft can be high. It is very easy for consumers to fall victim to shady banks, auto dealers, debt collectors or sellers.  Fortunately, the United States government has both state and federal laws that protect consumers against fraud and scams.
One area of fraud that is on the rise is auto fraud. According to the latest statistics, auto fraud losses are expected to rise to $6 billion in 2017—up from $2 billion in 2015. Auto fraud schemes have become complicated, elaborate and sophisticated. Auto fraud can occur at any stage of the vehicle purchase.  Many people are not even aware that they have been taken advantage of until much later when they can't make payments or the car isn't performing as advertised.
If you believe that your interaction with an auto dealer was fraudulent, it is best to contact an auto fraud attorney. Consumer protection laws will protect you and hold the dealer accountable, but you need the assistance of a lawyer to understand and exercise your rights.
What Do You Mean By Consumer Rights?
Consumer rights refer to laws that allow a person to fight businesses that defraud their customers. These rules hold sellers of services and goods accountable when selling to consumers. They prohibit sellers from making a profit using fraud or deception.
Consumers are protected by both state and federal laws. These laws are enforced by government agencies. Consumers also have the right to sue businesses that engage in deceptive or fraudulent practices.  
The most common kinds of fraud occur when consumers are in vulnerable circumstances, such as when buying a car. Most consumers do not have as much information as the auto dealer when they show up to purchase a vehicle. This makes it easy for dealers to take advantage of their lack of knowledge.
Fortunately, consumer rights laws prohibit this kind of activity. Consumers have a right to sue businesses, including auto dealers that engage in deceptive practices, such as rolling back the odometer on a car, lying about an applicant's income on a credit application or covering up the previous accident history of a vehicle.
Can You Sue A Car Dealership?
Suing a used car dealership can be difficult. In most cases, when you buy a used car, it is sold "as-is." This wording is critical when it comes to buying a used car. If you buy a car sold "as-is," that means that the seller takes no responsibility for the condition of the vehicle.
So, if it stops running soon after you purchase it, then you are stuck. However, in some cases, you can sue a used car dealer even if you bought the car "as-is." Here are several examples in which you might be able to sue.
Hiding a salvage title – There are some things that a dealer must disclose, such as whether or not a car has a salvage or rebuilt title. A vehicle with a salvage title is one that was involved in an accident and declared a total loss by the insurance company. Even if the car is sold as-is, not disclosing a salvage title is fraudulent. And, don't believe the dealership if they say that they didn't know the status of the title. They are responsible for researching the title before selling the vehicle.
Exaggerating the car's features – If the dealer lied about the vehicle's features, then you might be able to sue. For instance, if the sticker lists a 4-wheel drive as one of the car's features and the dealer backs up that claim when the vehicle does not have that feature, then you might be able to sue for misrepresentation.
Lying about a warranty – If the dealer sells you a car with a 30-day warranty, then refuses to service the vehicle for something supposedly covered under warranty, it is considered fraud.
Selling a used car as new – Sometimes dealers will try to sell vehicles that were returned as new. This is unlawful.
Padding your loan application – Let's say you don't quite make enough to qualify for a loan. If a dealer exaggerates your income or lies about other things on your application, you can sue them.
If you recently purchased a car from a used dealer and they engaged in any of the above things, then you might be able to sue them. It is best to speak with an Auto Fraud Attorney to determine if you have a case.
How Do I Report A Car Dealership?
Have you run into problems while buying a used car? If so, then you might be wondering how to report a car dealership. You have rights when it comes to buying a car. If you have encountered a problem, you can report the dealership. Here are three steps that you should take to report the dealership:
Talk to the dealer – If you have a problem with the car that you just purchased or with the purchase transaction, then the first thing that you should do is contact the auto dealer. Explain the situation and give them a chance to correct the problem. It might be helpful to hire an auto fraud lawyer to contact the dealer on your behalf if you suspect that the dealer might have engaged in fraud.
Contact the consumer protection agency – If the dealer does not rectify the situation, you can file a complaint with the consumer protection agency in your state. To find your state's organization,

click here

.

Hire an auto fraud attorney – Even if you file a complaint with the state's consumer protection agency, it can still be a good idea to hire an auto fraud attorney to file a lawsuit on your behalf. This will result in the best possible outcome for your case.
What Happens If The Seller Breaches The Contract?
You find the perfect automobile, sign the contract, drive off the lot only to discover that the auto dealer lied to you. What can you do in this situation? If the dealer breached the contract that you signed, you should fight back. They can be held liable for fraud.
So, what does it mean to "breach a contract?" A contract is a legally binding agreement, which means that both parties must agree to it. For example, if you were promised a 30-day warranty in the contract and the dealer refuses to honor the warranty, then it is considered to be a "breach of contract."
If you believe that the auto dealer or seller breached a contract, then you have recourse. The best plan of action is to contact an auto fraud attorney. An auto fraud attorney can review your case and help you determine if the actions of the dealer or seller are considered to be a "breach of contract."
What Is A Consumer Law Attorney?
A consumer law attorney, sometimes known as a consumer protection attorney, can help you if you believe that you have been the target of fraud. A consumer law attorney can help with a range of issues, from auto dealer fraud to product liability and false advertising. Consumer law attorneys help uphold your rights against unfair or fraudulent business practices.