Attention Ford Maverick owners! Ford has issued a second recall for the Maverick due to a potential fire risk. Alongside the Escape and Corsair hybrids, over 125,000 vehicles are being recalled after reports of the vehicles catching fire even after the initial recall in 2022. The problem stems from engine failure, which can cause engine oil and fuel vapor to accumulate near hot ignition sources and potentially start a fire.
While Ford is working on a solution, owners are advised to promptly shut off their engines if they hear unexpected noises, notice a reduction in power, or see smoke. Make sure to check if your vehicle is affected by visiting the National Highway Traffic Safety Administration's website and entering your VIN.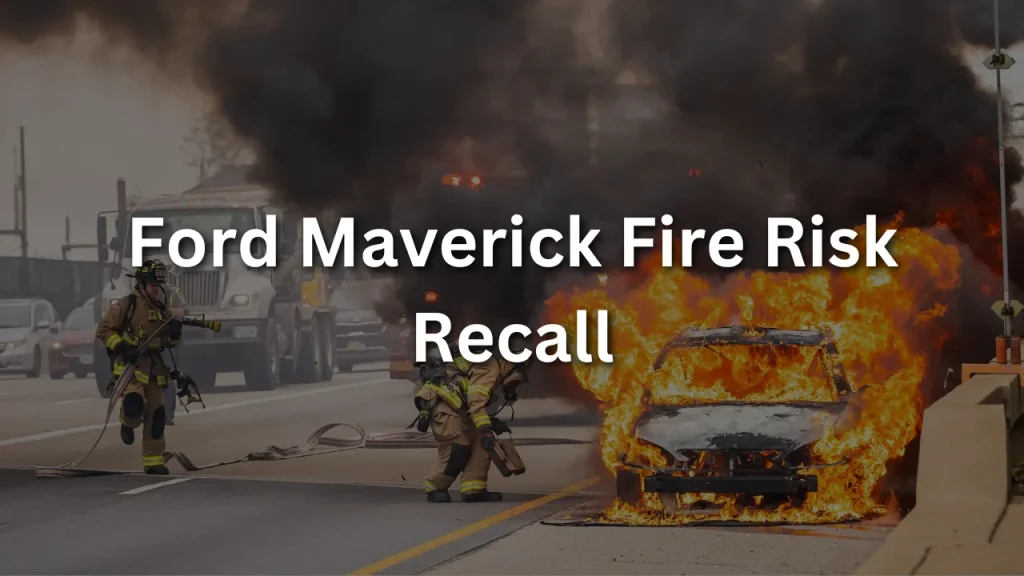 Recall Announcement and Scope
Ford has announced a recall of over 125,000 vehicles due to a fire risk. This recall expands on a previous campaign from July 2022, which covered 100,000 Ford Escape, Ford Maverick, and Lincoln Corsair vehicles equipped with the company's 2.5-liter hybrid powertrain. The National Highway Traffic Safety Administration (NHTSA) has published the details of this recall.
Cause of Fire Risk
The fire risk in these vehicles is caused by engine failure, which can lead to fuel and oil accumulation. When engine oil and fuel vapor enter the engine compartment, they can accumulate near hot ignition sources such as the exhaust. If ignited, this can result in a fire.
Previous Recall and Failures
Despite the previous recall in 2022, three instances have been reported where vehicles caught fire. This suggests that the original fix did not effectively solve the problem, leading to the need for another recall.
Current Fix and Development
Ford is currently working on a new fix for the fire risk issue. The development of this new solution is underway, and the company aims to provide an effective fix as soon as possible to ensure the safety of the affected vehicles.
Safety Measures for Owners
In the meantime, Ford advises owners of the affected vehicles to take certain safety measures. If there are any unexpected engine noises, a reduction in vehicle power, or the presence of smoke, owners should quickly park their vehicles and shut off the engine. By promptly taking these actions, owners can minimize the risk of a fire occurring.
Verification of Vehicle Recall
To verify if your vehicle is affected by the recall, you can enter your Vehicle Identification Number (VIN) on the NHTSA's website. This will provide you with confirmation regarding whether your vehicle is part of the recall. In addition to the online verification process, Ford will also be mailing notices to vehicle owners on June 12 to notify them of the recall and any necessary actions to be taken.
Other Recent Recalls
Aside from the Ford recall, there have been several other recent recalls in the automotive industry. General Motors (GM) has recalled nearly 1 million vehicles due to an airbag issue. Porsche has recalled 489 Carrera GTs over suspension concerns. Volkswagen (VW) has issued a recall for the VW Atlas, stating that front passengers should not ride in the vehicle until the issue is resolved. These recalls serve as a reminder of the importance of promptly addressing safety concerns in vehicles.
Additional Ford Recalls
In addition to the recent recall related to the fire risk, Ford has issued recalls for other specific vehicle models. The Ford F-150 has been recalled for a parking brake malfunction, while the Nissan Leaf has been recalled due to faulty control software. Furthermore, the Ford Escape is currently under investigation for a door problem. These recalls highlight the ongoing efforts by Ford to address and rectify potential safety issues in their vehicles.