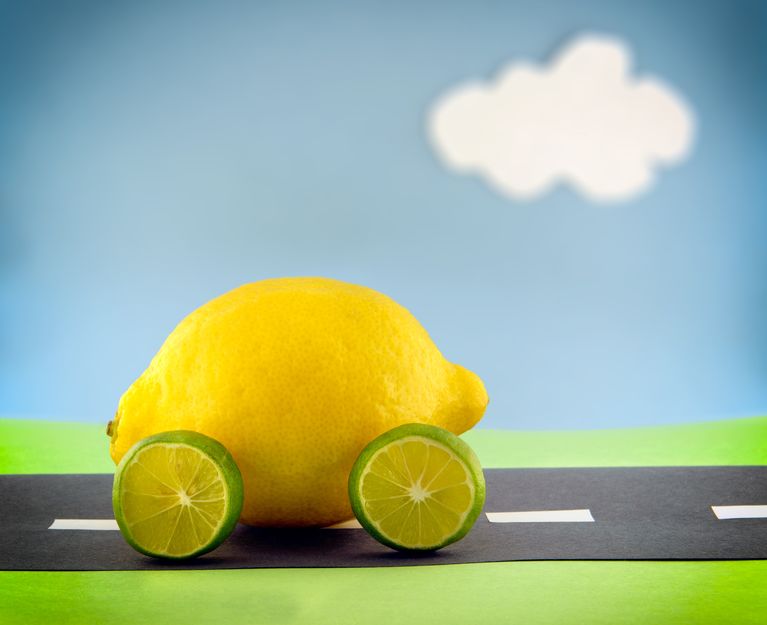 When a purchased car has the same problem multiple times is considered a lemon car. So how do you know if a car is a lemon? We listed out the telling signs below, but in general, if you purchased a car with a manufacturer's warranty and it is having issues that persist even after several repair attempts, it is probably a lemon.
If you think you have a lemon car, it is best to contact a lemon law lawyer as soon as possible to discuss your potential lemon law case as some cases are time-sensitive.
What is a Lemon in California?
Determining if your car is a lemon in California comes with a list of provisions. Each state has different provisions in the law that protect consumers from faulty vehicles sold by the dealer. In California, the lemon law is one of these provisions. 
The California Lemon Law (Song-Beverly Consumer Warranty Act) helps protect consumers from faulty vehicle purchases from the dealer with cars that do not meet a regular or quality standard that was intended to do so for driving. When you purchase a new Land Rover vehicle, for example, you should not be at the shop for an air suspension problem every other month. Ideally, a new vehicle should be problem-free, however, some vehicles fall through the cracks and become lemon vehicles. A faulty issue may be considered a lemon vehicle if it passes the lemon law provisions and undergoes dealer repair.
The manufacturer of the vehicle has the right under the lemon law in California to provide sufficient repair attempts of the defective part of the vehicle. The lemon law process helps determine the number of repair attempts a manufacturer is able to provide before you escalate the case as a lemon car and receive compensation for damages. The lemon law is designed to provide consumer protection rights to people whose cars have experienced lemon issues.
Another thing to note is that the lemon law does apply to used cars as well. As long as the used car is still under the manufacturer's warranty when the defect occurs, you may be eligible to receive compensation from the manufacturer.
How Do I Know If My Car is a Lemon?
The lemon law covers new, leased, or used vehicles that are covered by the vehicle's manufacturer warranty and are sold in California. To know if your car is a lemon under the California Lemon Law, check to see if any of the following applies to you:
Your car has been in the shop for the same repair issue multiple times with accumulating more than 30 days of repair service

There were more than 3 repair attempts to fix the same defect during the manufacturer warranty period

The dealer refuses to repair pre-existing vehicle defects

The dealer is telling you that your car's issue is not covered under the warranty when it is
It is recommended to get help from a lemon law attorney as soon as possible if any of the above situations applies to you. Some lemon law cases are time-sensitive depending on many factors such as the mileage, warranty, or how long you have had the vehicle. If too much time passes for time-sensitive claims, you may no longer be able to pursue a lemon claim.
Our Experienced Lemon Law Attorney Can Enforce Your Rights
Now that you know how to know if a car is a lemon, getting help from lemon law attorneys is your next step if you think you have a lemon car. If you or someone you know is experiencing issues with a vehicle that is a potential lemon law case, don't hesitate to call our experienced lemon law attorneys. Our law firm will be able to tell you if your vehicle can be a lemon car in under 5 minutes. You may be qualified to receive a lemon law buyback or replacement vehicle.
The consultation is free, so it costs you nothing to see if you have a case or not.
Call us now to be connected to a lemon lawyer in Los Angeles, at (818) 254-8413.