Our team of experienced lemon law attorneys in California is exclusively focused on issues with luxury vehicles and we are the premiere lemon attorneys in this field when it comes to helping you resolve the issues surrounding your luxury vehicle.
Our lemon law CA attorney specializes in luxury vehicles because we believe that our clients pay a premium to ensure they can drive a car that is free from defects. We move aggressively to make sure that manufacturers respond to claims and take corrective action immediately!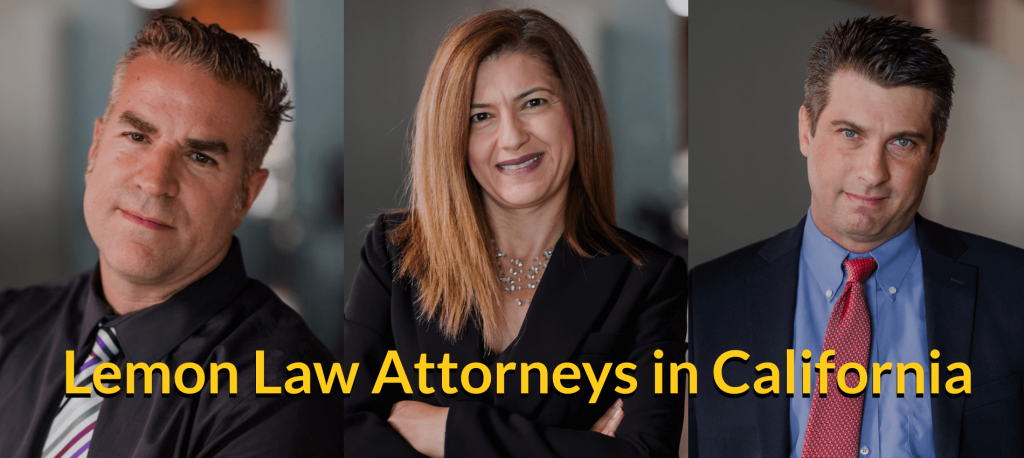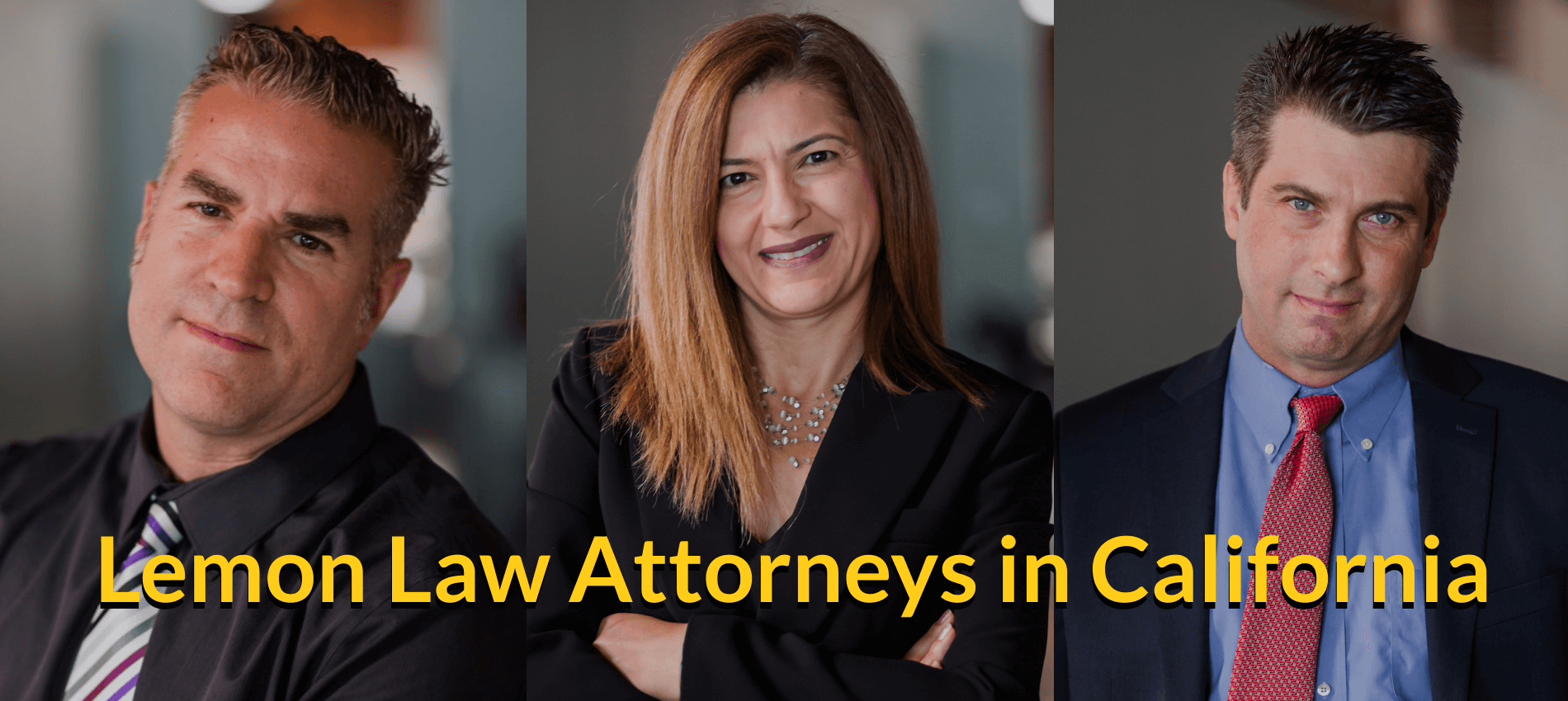 Call our lemon law attorneys in Los Angeles if you think you have a lemon claim. FREE Case Evaluation and Consultation!
You might have a lemon if:
The vehicle has been in the shop for more than 30 days (adding the total amount of time in the shop for the same repair issue)

The vehicle has been repaired on 3 or more separate occasions, for any reason, during the manufacturer's warranty period

You have attempted to repair the same issue at least 3 times without any success

If the dealer refuses to repair it or the vehicle is destroyed you also may have a valid lemon
These are not the only reasons, so don't hesitate to call, text, or email us so we can offer you free advice in a free 30-minute consultation.
You might still have a lemon case for other reasons not listed above. Contact our lemon law California attorneys for a free consultation to see if you might have a lemon case. Call us at (818) 254-8413.
A lemon law attorney is exactly what you need if you have not been able to get your vehicle repaired or the dealer is giving you the runaround – we work to provide the best possible outcome. After reviewing your case we help you determine whether the best course of action is a lemon buyback, a payout from the dealer or manufacturer, or simply getting your car repaired and in safe, working order.
Our office is located in Los Angeles, California, but we work with clients across the country. We practice California lemon law, Arizona lemon law, and Texas lemon law. For all inquiries outside of those areas, we will connect you to our extensive network of practicing lemon law attorneys.
Our Lemon Law California Attorneys Will Help You With Your Lemon Car
When your car stops working or experiences problems that it shouldn't be having and you've exhausted all options for repair from private shops and the dealer, our lemon law California attorneys can help.
At the hearing, the defendant can argue that the initial bail set by the court is so high that it is effectively a denial of bail and amounts to pretrial detention in jail, even though the defendant is not a flight risk or a threat to the public. (18 USC § 3142 (c)(2).) Although the court must take this argument into consideration, it is not required to set bail at a level that the defendant can easily pay. Courts can set bail high enough "to induce a defendant to go to great lengths to raise the funds without violating" the constitution or the Bail Reform Act [U.S. v. Szot, 768 F.2d 159 (7thCir., 1985)]. As long as the court's actual motive is not to just force the defendant to rot in jail awaiting trial, the court can set bail at any level it can justify.
The California lemon law offers clear protection for car buyers – if you have a lemon, you are entitled to get back on the road either through a buyback or the manufacturer providing you with a new car. If your used car lemon was purchased outside of California, you are still in luck. Lemon Law Texas is also available! Each state has its own set of lemon laws and we would love to provide you with a referral to our network of practicing attorneys.
We work with all major luxury brands including:
If you need help with your luxury vehicle, please consult with our lemon law attorney in California. We provide free legal consultations and free case evaluation.
Find Out If You Have A Lemon Claim