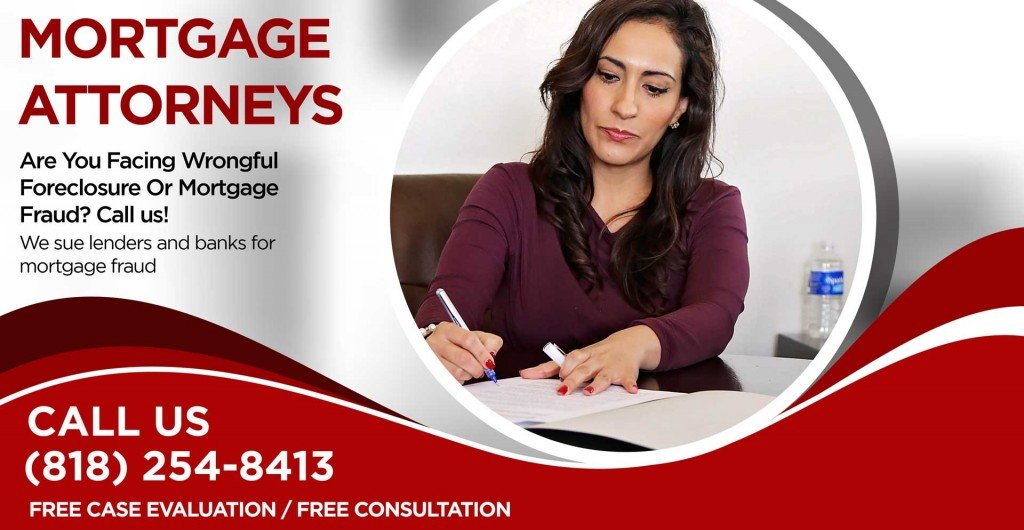 Talk to our mortgage attorney today if you are facing a mortgage fraud or wrongful foreclosure! Our mortgage fraud attorney can help to save your home. The Consultation is FREE!
Has this happened to you?
You fell behind on mortgage payments and your lender is giving you misleading information about your options to save your home
You have applied for a loan modification and your lender is sending you foreclosure notices at the same time
Your lender lied to you about stopping foreclosure while you were being reviewed for a modification.
Many homeowners find themselves in the foreclosure process, whether they just received a Notice of Default from their lender or just received a Notice of Sale with an auction date scheduled in the next couple of weeks. These homeowners' main concern is how to stop a foreclosure.
Talk to our mortgage attorney if you want to:
Save your home from foreclosure
Stop the foreclosure process while you are in review for a modification
Discuss other options for saving the home or enter into a payment plan to catch up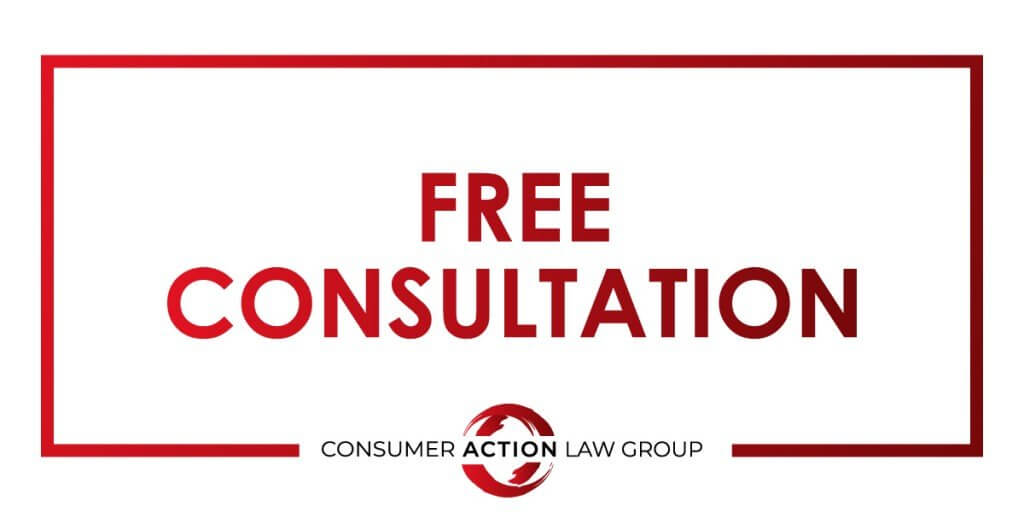 As your mortgage fraud attorney, we evaluate the original terms of the promissory note, the efficacy of the modification process, and the actions taken by the lender in servicing the loan. We often find that foreclosure fraud occurs when lenders violate the law by creating unconscionable loan terms.
Mortgage litigation empowers the homeowner to take the lender to court. The homeowner can no longer be ignored or strung along until the lender decides to foreclose. We provide litigation support giving homeowners their day in court and the chance to resolve their disputes and negotiate on an equal level with their lender.
What Our Mortgage Lawyer Can Do for You
When you hire Consumer Action Law Group as your mortgage lawyer to sue your lender, we tailor your litigation case to your situation. Our mortgage fraud lawyer will identify bad acts by the lender such as:
Accounting errors
Delays in the modification process
Causing modification disqualification or reduction in equity
Failure to implement a permanent modification
Proceeding with foreclosure while in modification review
Even going so far as advising borrowers to fall behind
Every day, our mortgage attorneys prepare and file mortgage fraud lawsuits when facts show that the lender unnecessarily prolonged the modification process; hurting your equity and credit. We review the loan modification history, the basis of modification delays and modification denials, and whether the lender acted illegally. Our mortgage foreclosure attorney will sue your lender by preparing a summary of facts showing the judge the homeowners' story and by drafting the legal arguments showing how the lender violated the law.
Common Mortgage Fraud violations and Illegal Practices
Dual tracking – moving forward with foreclosure while simultaneously offering to modify the loan.
Negligence – telling you that your modification documents were lost or never received by the lender or telling you that you qualified for a modification but then later forcing you to apply again.
Estoppel – telling you that your modification was denied after a long wait.
Our mortgage fraud lawyers often see a pattern of unreasonable delay; lenders repeatedly losing documents, representatives telling you that your fax was not received, placing you on hold for hours or simply not responding to your many calls. Lenders often delay assistance or have no intention of helping as they stall in their effort to run out the clock. There is a statute of limitations to bring a lawsuit against the lender based on the term of the promissory note. Don't let your lender take advantage of you; call and talk to one of our mortgage fraud attorneys today. We sue lenders every day for their bad acts. We protect homeowners from bad lenders.
How to Identify Predatory Lending
Predatory mortgage lending occurs during the origination of the loan. Predatory lending examples are loans with high-interest rates, negative amortization loan structures where the principal balance remains high despite payments made towards it, and loans given to the elderly or foreign speakers who do not understand the terms of the loan. Many more predatory lending examples exist and our mortgage attorney is your best resource for identifying a predatory loan.
Mortgage Attorneys That Sue Mortgage Lenders
If you believe that you are a victim of mortgage fraud, you should immediately call our office and speak with our experienced mortgage fraud lawyer to determine your best options to fight foreclosure. During the consultation, our mortgage fraud attorneys will review the following:
Your loan terms
The irregularities in the servicing of your loan
Evaluate your loan history and payments to determine if the lender has committed fraud by miscalculating the mortgage payments.
Our predatory lending attorney will review the promissory note and all other documents from the lender and will determine whether you have a predatory lending case against your lender. After a thorough review of your case, once we identify all violations, we file a lawsuit against the lender. Our mortgage litigation attorney will then begin negotiations and settlement discussions with the lender's attorneys attempting to resolve the dispute in the best interest of the homeowner.
To stop foreclosure fraud, it is imperative that you speak with our mortgage fraud attorneys right away to discuss the best strategies and options available to you. It may be necessary to file a lawsuit and request a judge issue a restraining order which will order the lender to stop the foreclosure sale and the foreclosure process. We will take the time to discuss your case, meet with you at no charge, and give you options to move forward. The call might be the difference between keeping your house or losing it to your lender. Call us for immediate help; we are here to help you!