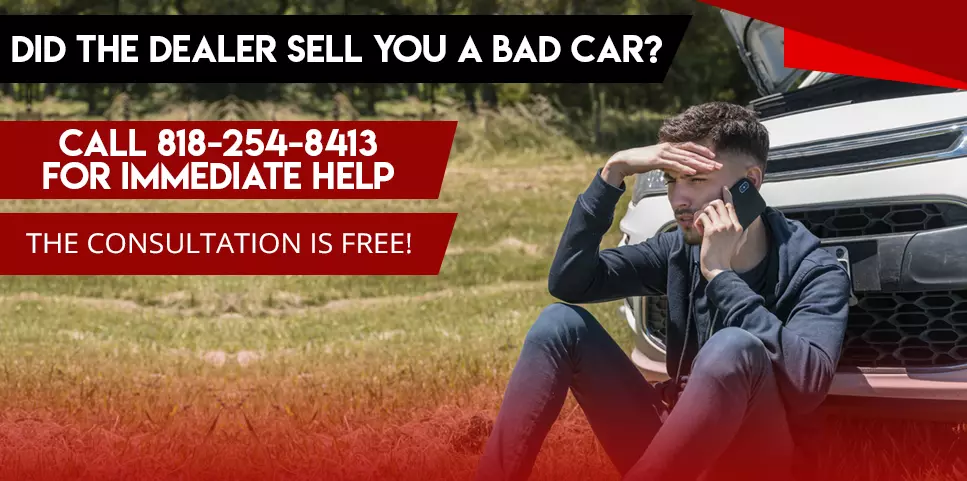 Consult With An Auto Fraud Attorney For Free
Buying a car, whether it's new or used, is usually a very stressful process. Some car dealers try to make more money by using deceptive practices and ripping off their customers. Our auto fraud attorney will sue car dealerships for you when we see evidence of fraudulent sales practices, especially prevalent among used car dealers.
Can You Sue A Car Dealership?
The answer is yes, you can sue the dealership. As a California consumer, you have clearly protected rights to sue car dealers if you were deceived at the time of purchase. Car buyers are often not aware of car dealership fraud used by unscrupulous car dealers. Used car buyers are the most common victims of fraud because car dealers often hide the truth or lie about the defective condition of a car.
Can I Sue A Dealership for Lying?
You can sue a car dealership for lying when the true condition of the car that you purchased was not revealed to you during your transaction. Car buyers have the right to know the truth about the vehicle that they purchase. A car dealer who covers up or misleads their customers into thinking that a defective vehicle is in excellent condition when is a clear sign of fraud.
If you think that you were a victim of car dealership fraud, it is best to call us immediately for legal advice. We are the premiere Los Angeles attorney for car dealership fraud.