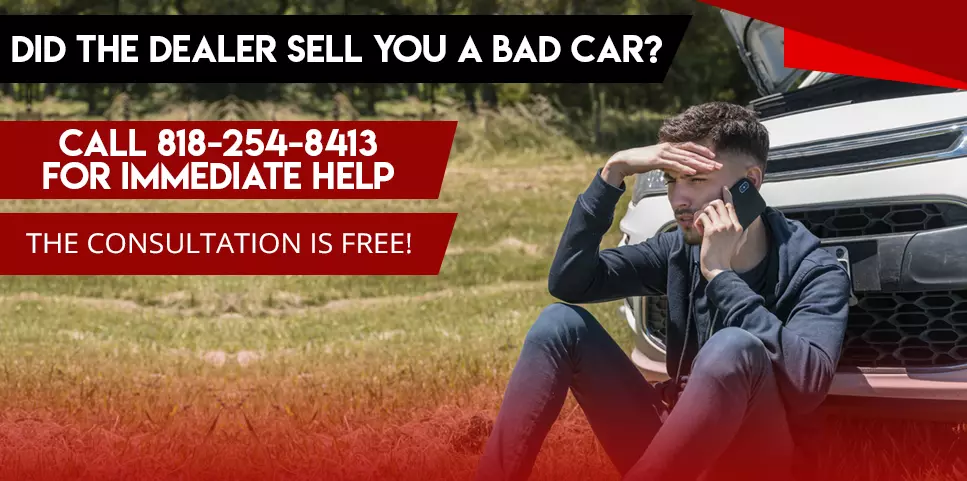 Car dealerships are subject to strict regulations to prevent consumers from being subjected to illegal practices that could cost them thousands of dollars in the long run. Unfortunately, not all car salesmen follow these regulations, and it can be difficult to avoid fraudulent dealers without knowing exactly what to look for. There are a number of important things to know before buying a new or used car that can help you avoid scams from fraudulent dealers.
Many people who are in the market to buy a new vehicle do not know of the laws protecting consumer rights for big purchases like these. Most auto dealers know the rules and regulations of consumer rights, but many still try to scam customers with high interest rates, undisclosed information and sell potentially dangerous cars to innocent consumers. The auto fraud attorneys at Consumer Action Law Group know the ins and outs of consumer protection laws and have helped many people sue their dealership for illegal practices.
Buying a new or used car can be a long and confusing process, especially if a dealership is trying to scam you out of more money than the car is truly worth. There are some important questions that you can ask the car salesman to protect yourself when purchasing a vehicle to avoid scams. You should know your rights when purchasing a vehicle.
What to Ask the Dealer When Making Your Car Purchase
There are plenty of buyer's guides on the market for consumers who are interested in purchasing a vehicle. Some of the key tips are to ask for a copy of the Auto Check or Carfax for any used vehicle and ask for copies of everything that you sign.
By law, the contract terms for your vehicle should all be consolidated into one single document. You have the right to have a translated contract in the language of your choice. You have a right to a vehicle history report when purchasing a used vehicle that shows all of the prior accidents (Auto Check or Carfax). Make sure to inform the seller that you know your rights when you're on the lot and ready to make your auto purchase.
Are You a Victim of Auto Fraud?
Even when you ask the right questions, you might still find that an auto dealer has lied or given you false information. Many consumers do not know when they are the victims of auto fraud. As the result of a recession, Illegal car loans with high interest rates are running rampant. If you believe that you have been deceived or if a seller has taken advantage of your good nature, our auto fraud attorneys can help you fight back. Consumer Action Law Group will hold your dealership accountable and use the full power of the law to get auto fraud victims the settlements that they deserve. If you think that you may have a auto fraud case, call us today for a free consultation.