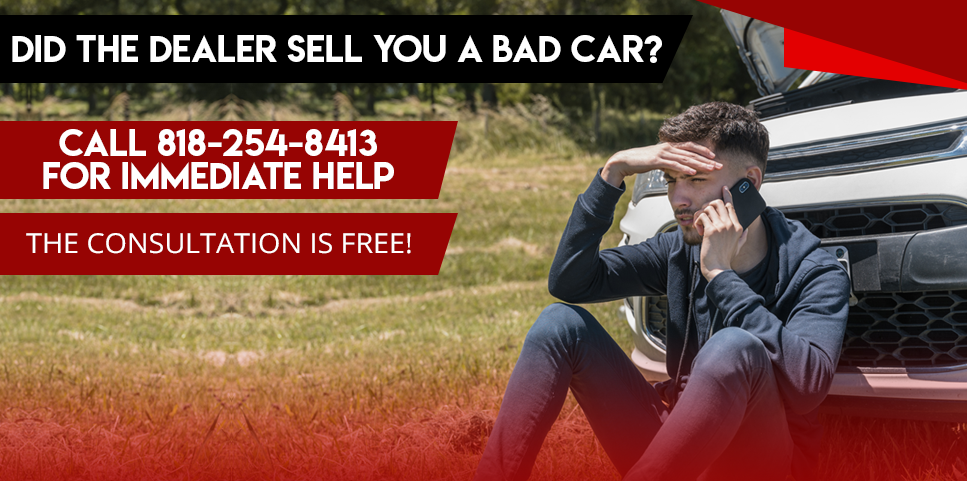 Making the decision to sue the car dealership for auto fraud is never easy, and we understand why. Nobody wants to be on the receiving end of being sued if they haven't first been given the option to make good on a deal gone bad. The first thing that we ask potential clients when they call our office about their case is: "Have you asked the dealer to fix the problem?"
In most cases, the the prospective client has already been back and forth with the dealer in an attempt to fix the issue without involving lawyers. If you have already exhausted your options of setting the problem without a lawsuit, and still haven't received the results you're after – it may be time to sue the car dealership.
Our Auto Fraud Attorneys fight hard to help used car buyers get the vehicle they were after in the first place. Most auto fraud cases revolve around some sort of misrepresentation – the price was higher than listed in an ad, the odometer has been rolled back, or the dealer didn't disclose that the car had frame damage from a prior accident. Bottom line is that you did not get the car that you were expecting to purchase, and if you don't hire an attorney to file a lawsuit against the dealer – you may simply never get the results you deserve.
Were You Scammed by the Dealer?
Dealerships have been scamming car buyers for decades – and many of them get away with it! Used cars are purchased with significant damage, or were previously used as a rental car, but luckily never have any major issues leading the owner to find out the underlying cause. Most people don't know that they were scammed by the dealer until they start having other repair issues with the vehicle – or even when they try to resell it years later.
If you think that you may have been scammed, and want to sue the car dealership to get results, our auto fraud attorneys will offer you a free legal consultation. All you have to do is call our office, and be prepared to answer some general questions about the vehicle you purchased and the circumstances surrounding the potential fraud. We will run a vehicle history report for free, and help you determine if you have a case against the dealership.
Speak with an Auto Fraud Attorney
Time is of the essence in Auto Fraud cases, so it's important that you speak with an attorney as soon as possible if you suspect that the dealership may have scammed you. The sooner that we speak, and can determine if you have a case against the dealer for fraud, the sooner we can get you the results you demand. Call now to get started.