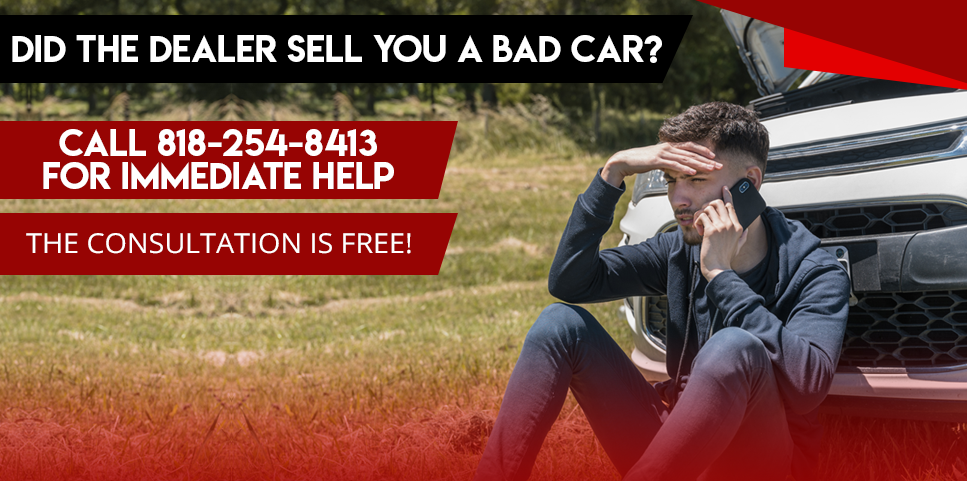 It would take days for you to honestly read through all of the fine print that the dealership has you sign before leaving the lot with a used car. Sure, you read the main items and skim the car contract for other words that stand out but for the most part, consumers trust dealers to give them an honest deal. Well, what the dealer says to you on the lot, or during the test drive, may not line up with what you're signing in the paperwork. This leads to many consumers calling our law firm to ask if they can sue the car dealership to get out of a bad contract.
Unfortunately, we can't simply say YES or NO based on the fact that someone doesn't like the terms of their contract. Dealerships are allowed to do a lot within the boundaries of the law that may increase your payment or affect your experience with the car. There are also many things that dealerships CANNOT do when selling you a car. While there are a wide variety of ways that a dealership can be on the wrong side of the law, when it comes to their contracts, it almost always comes back to some sort of misrepresentation.
If the dealer lied about the vehicle history, said the car was in perfect shape when it wasn't, overcharged you, asked for the car back because financing fell through after 10 days, or a host of other things, you may be able to sue the dealership to get out of your contract. Most people that call our office looking to file a lawsuit against the dealership are aiming to cancel the contract and get their money back. Our auto fraud attorneys work with each prospective client individually to review all documents and accounts related to the case.
We Know What You Want
We know that you simply want to cancel your bad car contract and get your money back from the dealership. If there are legal means to do this, our attorneys will fight for you to get the results you demand. Wasting your investment into a bad car contract with no way out is frustrating, and many consumers simply accept what the dealer tells them rather than contacting a car dealership lawyer that knows your rights.
Most lawsuits that we file against dealerships are for more than what the client originally called us for. For example, we have received calls from people complaining that the dealership changed the financing agreement, which they were entirely allowed to do – but they sold the car for $5000 more than what they listed it for online. This means that they misrepresented the vehicle, and fall into the category of auto fraud.
Your California Auto Fraud Attorney
Californians do more driving than almost anyone else – and therefore need more protection from dealers selling bad cars. If you think that there may be something wrong with your vehicle contract or believe that the dealership sold you a bad car – we will offer you a free legal consultation. Call our office today so that we can learn more about your situation to help determine what legal options you have available.