The Mercedes-Benz GLS, a stalwart in the luxury SUV market since 2006, has built a reputation for its roomy cabin, commanding engine, and elegant aesthetics. 
However, more consumers and industry analysts are sounding the alarm over the GLS's reliability and safety issues, suggesting that these significant concerns may dim the vehicle's luster.
Reliability Concerns:
The reliability of the Mercedes-Benz GLS has raised eyebrows, with Consumer Reports indicating a predicted reliability score of 75 out of 100. 
This alarming score suggests that the GLS will likely experience more issues than 75% of other vehicles on the road.
The GLS's reliability problems span several key areas:
Engine: The SUV has a history of engine-related troubles, such as misfires, oil leaks, and coolant leaks. These issues can lead to substantial repair costs and the inconvenient possibility of being stranded roadside.
Electrical System: Electrical malfunctions, including faulty lights, unresponsive power windows, and ignition failure, have also been reported. These can cause significant frustration and may be challenging to diagnose and fix.
Airbag Functionality: The GLS has been implicated in numerous recalls due to problems with airbag deployment. In some instances, the airbags may not function correctly during a collision, thus raising the risk of injury.
Transmission: The GLS has documented cases of transmission issues, including slipping, jerking, and gear-shifting malfunctions. These can pose serious safety hazards and affect vehicle control.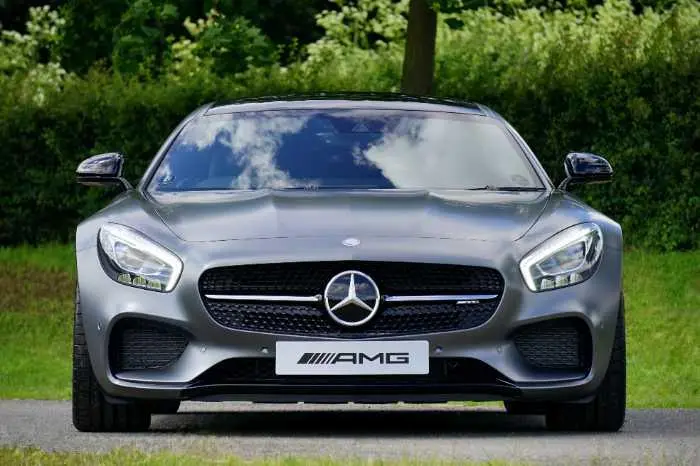 Safety Record:
The safety record of the Mercedes-Benz GLS is a red flag for potential buyers. The vehicle has been associated with numerous high-profile recalls over safety defects, encompassing the airbag, fuel, and electrical systems.
Noteworthy recalls affecting the GLS include:
2010-2017 Airbag Recall: This widespread recall impacted over 300,000 GLS vehicles. The airbag systems in these vehicles were reported to have a risk of not deploying correctly during a collision, thus escalating the injury risk. The remedy involved replacing the front passenger airbag inflator.
2007-2015 Fuel System Recall: This recall affected over 200,000 GLS vehicles due to potential fuel leaks that could increase the risk of fire. The corrective action involved replacing the fuel pump module.
2007-2014 Electrical System Recall: Over 100,000 GLS vehicles were recalled due to potential electrical system malfunctions that could cause the car to stall or lose power. The fix involved replacing the electronic stability program's (ESP) control unit.
These recalls represent the tip of the iceberg for the Mercedes-Benz GLS's troubles. Beyond these, many other issues have been reported, such as engine, electrical, and transmission problems.
If you're an existing GLS owner, it is imperative to regularly check the National Highway Traffic Safety Administration (NHTSA) website for any recall notifications related to your vehicle. Should your vehicle be on the recall list, promptly take it to a dealership for the necessary repairs.
Prospective Buyers Beware:
Prospective buyers of the Mercedes-Benz GLS should exercise due diligence and be cognizant of the vehicle's history of recalls and reported issues. A wide range of luxury SUVs on the market offer superior reliability and safety records.
Price Tag Woes:
The Mercedes-Benz GLS also comes under scrutiny for its hefty price tag. Despite being one of the priciest luxury SUVs on the market, it is still within its rivals regarding features or performance, making it a questionable value proposition.
For 2023, consumers will have a range of more reliable and safer alternatives. Some of the top-rated luxury SUVs for this year include the BMW iX xDrive50, Tesla Model Y Long Range, Rivian R1S, Tesla Model X Long Range, and Lexus RZ 450e. 
These SUVs provide a superior blend of reliability, safety, and features and deliver exceptional performance, making them worthy competitors in the luxury SUV market.
The Mercedes-Benz GLS presents a paradox: a luxury SUV beset by reliability and safety issues with a price tag that doesn't reflect its value compared to other market contenders. 
For those considering investing in the luxury SUV segment, it's essential to weigh these factors carefully and explore the more reliable and safer options available in 2023.
Something To Think About
In conclusion, while the Mercedes-Benz GLS offers a luxurious and comfortable ride, it has significant drawbacks. The SUV has been plagued by a history of reliability issues, including engine, transmission, and electrical problems that could leave consumers stranded on the side of the road or, worse, in dangerous situations. 
Despite its luxury branding and aesthetic appeal, the GLS's subpar reliability rating is an important factor to consider for potential buyers.
Moreover, the GLS has been embroiled in several high-profile recalls, ranging from faulty airbags to malfunctioning fuel and problematic electrical systems. 
This consistent pattern of recalls contributes to the GLS's poor reliability record and raises concerns about its safety. Consumers should stay informed about these recalls and ensure that any necessary repairs are promptly addressed if they purchase a GLS.
In the face of such concerns, the luxury SUV market offers many alternatives with better reliability and safety records. 
Models such as the BMW iX xDrive50, Tesla Model Y, and Rivian R1S have received high ratings for their performance, reliability, and safety features. This underscores that a high price tag, such as that of the Mercedes-Benz GLS, does not necessarily equate to a high-quality, reliable vehicle.
To further emphasize this point, consider the story of Jack, a potential GLS buyer. Jack was drawn to the GLS for its luxurious appeal and impressive design. However, after researching the vehicle's history of reliability issues and recalls, he looked at other options. Jack purchased the BMW iX xDrive50, which offered the luxury he sought, but with a much better reliability record.
For consumers like Jack, purchasing a luxury SUV goes beyond aesthetics and brand reputation. It is a matter of safety, reliability, and peace of mind. 
Thus, while the Mercedes-Benz GLS may be enticing, its consistent record of unreliability and safety issues make it a less-than-ideal choice for consumers looking for a luxury SUV in 2023.