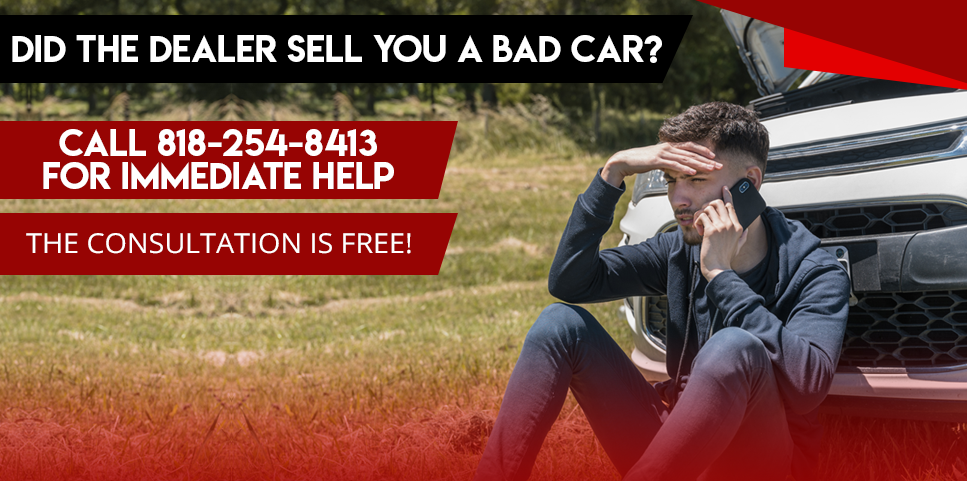 Most drivers fully understand the liability that comes with purchasing a used vehicle from a dealership. The car was previously owned by someone else, and because it isn't straight from the factory, it may not be in the best condition. A few minor dents and dings here and there aren't anything to be too concerned about, and were probably evident before you purchased the car. But what if something major is wrong with the car such as the transmission, the engine – the critical pieces of your vehicle that keep it running?
Dealerships are obligated to properly represent used vehicles before selling them off their lot. This means that they can't lie to you about the condition of the car, or omit critical issues with the vehicle that they were aware of. Previous accidents that caused frame damage are a perfect example of the type of information that a dealer must disclose to potential buyers.
Car condition details like these can drastically effect the price and safety of the vehicle. Not only does failing to disclose this information allow them to charge more for the vehicle at the time of purchase, but it may prevent the new owner from being able to get fair value from the vehicle when he / she decide to sell the car later.
Checking the Condition of Your Car Through the Eyes of the Law
So, you want to know if the dealer sold you a bad car, but you don't quite know how to go about finding out. There are a couple ways that you can find out if your car has any severe damage from before you purchased the vehicle. When you call our firm, we will run a vehicle history report to determine if any major damage was reported on your car. This service is free, and is a great starting point if you think that the car may be in bad or poor condition, but your mechanic might be able to provide even more insight.
While vehicle history reports can break a case in some situations, many accidents and damage claims go unreported. Your trusted local mechanic is the best resource to find out what is really going on under the hood and body of your car. Most repair shops offer free estimates and quotes, and a written statement from a mechanic can help prove your case in a lawsuit against the dealership.
Can You Sue the Dealer?
If you think you may have an auto fraud case against your used car dealership, we'll offer you a free legal consultation. Our auto fraud attorneys will answer any questions you may have about your rights, and the legal options that you have available. Suing the dealer for selling you a car in bad condition may be the best option, and if so, we will accept the case free of charge to you. Call us today!