Identity theft can have devastating consequences, ranging from financial loss to damaged credit and even emotional distress. In a world where technology dominates our daily lives, protecting your personal information is essential. This article delves into the importance of identity theft protection, providing key insights and practical tips to safeguard your identity and maintain peace of mind. Whether you're a frequent online shopper or a social media enthusiast, understanding the risks and taking proactive measures can help you steer clear of potential identity theft threats.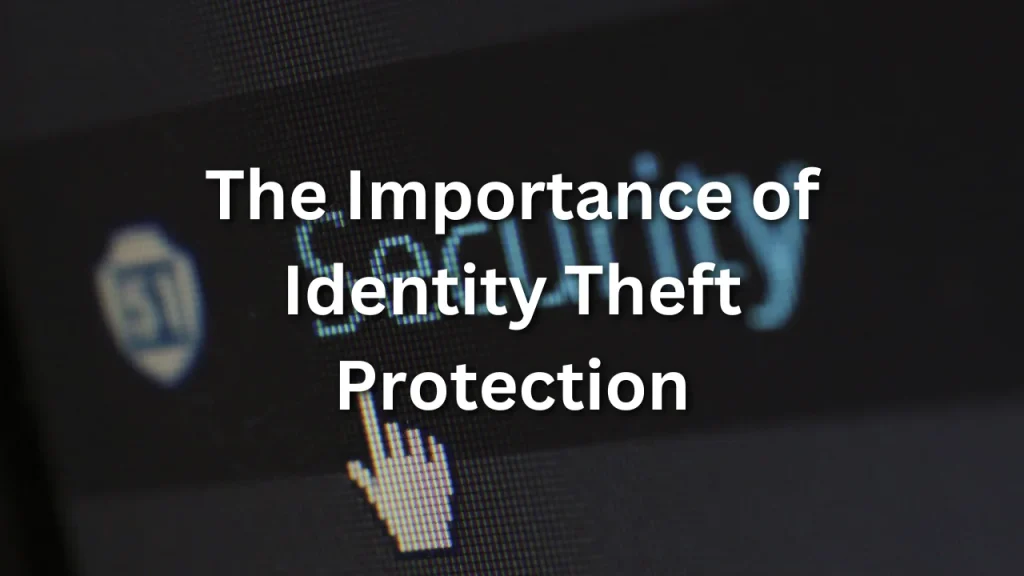 Protecting Personal Information
Understanding the Value of Personal Information
In the digital age, personal information has become an incredibly valuable commodity. Your personal information includes details such as your full name, date of birth, Social Security number, address, phone number, and financial data. This information is not only valuable to you but also to identity thieves who are constantly on the lookout for opportunities to exploit unsuspecting individuals. Understanding the value of personal information is the first step towards taking the necessary precautions to protect it.
Types of Personal Information at Risk
There are various types of personal information that are susceptible to theft and misuse. These include your Social Security number, credit card and bank account details, driver's license information, passport number, and even your online credentials. Identity thieves can use this information to open fraudulent financial accounts, make unauthorized purchases, or even assume your identity, causing significant financial and emotional damage.
Methods Used by Identity Thieves
Identity thieves employ various methods to gain access to your personal information. These tactics can range from low-tech scams to sophisticated cyberattacks. Some common methods include dumpster diving to retrieve discarded documents containing personal information, phishing scams through email or fake websites, skimming devices to steal credit card information, hacking into online accounts, and pretexting, where thieves impersonate others to trick companies into revealing personal information. It is crucial to familiarize yourself with these techniques to better protect your personal information.
Financial Consequences
Unauthorized Access to Financial Accounts
One of the most common and immediate financial consequences of identity theft is unauthorized access to your financial accounts. Identity thieves can drain your bank account, make unauthorized purchases using your credit cards, or even take out loans in your name. These actions can result in significant financial loss, leaving you struggling to recover your funds and reestablish your financial stability.
Damage to Credit Score
Identity theft can have a severe impact on your credit score. The fraudulent activities carried out by identity thieves, such as opening new credit accounts or defaulting on existing ones, can result in a negative impact on your credit history. This can make it difficult for you to obtain loans, mortgages, or even secure employment. Repairing your credit score after identity theft can be a long and challenging process.
Burden of Resolving Fraudulent Charges
In addition to the financial loss, victims of identity theft often find themselves burdened with the task of resolving fraudulent charges and restoring their financial records. This can involve countless hours on phone calls, filling out paperwork, and dealing with various financial institutions and creditors. The stress and frustration that come with this process can be overwhelming, causing further disruptions to your life.
Legal and Reputation Issues
False Criminal Identity
Identity theft can result in a false criminal identity being established in your name. If an identity thief commits a crime while using your identity, you may find yourself wrongfully accused and entangled in a legal nightmare. Clearing your name and proving your innocence can be an arduous and lengthy process, causing emotional distress and tarnishing your reputation in the meantime.
Legal Troubles and Potential Consequences
Even if you are fortunate enough to avoid false criminal accusations, identity theft can still lead to legal troubles and potential consequences. For instance, if the thief uses your identity to commit fraudulent activities, you may be held liable for any resulting financial damages. Resolving legal issues and extricating yourself from legal entanglements can be time-consuming and costly.
Reputational Damage
Beyond the financial and legal consequences, identity theft can cause significant damage to your reputation. Your personal and professional relationships may be strained as friends, family, or colleagues may question your credibility or trustworthiness. Rebuilding your reputation can be a daunting task that takes both time and effort.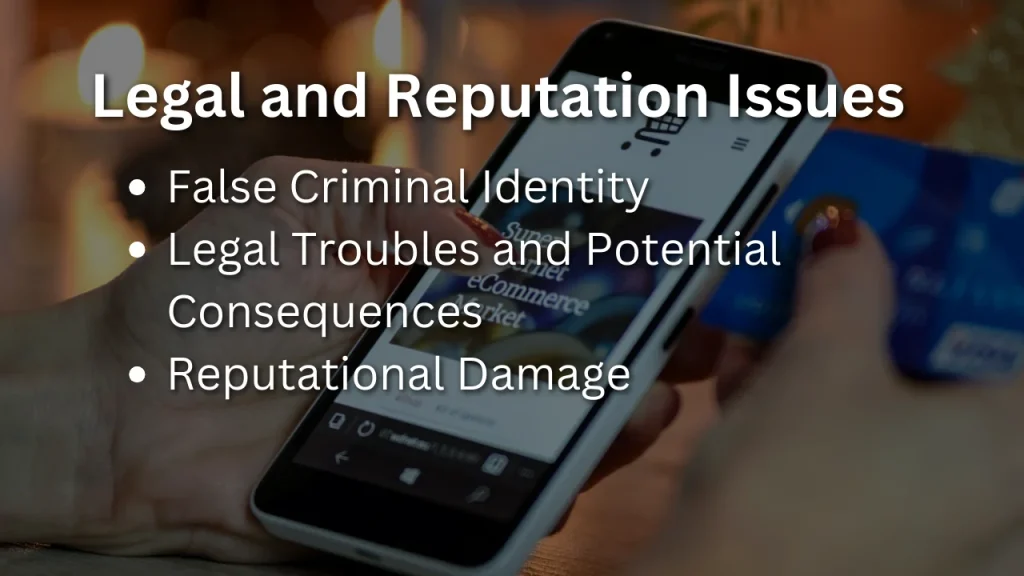 Emotional Well-being
Stress and Anxiety
Identity theft can have a profound impact on your emotional well-being. The mere knowledge that someone has gained unauthorized access to your personal information can lead to increased stress and anxiety. The fear of potential financial loss and the uncertainty regarding the extent of the damage can cause sleepless nights and constant worry. The emotional toll can hamper your overall well-being and affect your ability to function in your daily life.
Loss of Trust
Identity theft can shatter your trust in others, especially when the theft occurs due to security breaches in institutions you have entrusted with your information. This loss of trust extends not only to financial institutions but also to online platforms and even government agencies. Rebuilding trust after an identity theft incident can be a challenging process that requires time and effort.
Impact on Personal Relationships
Identity theft can strain personal relationships, particularly when the thief uses your identity to deceive or defraud others. Friends, family, or romantic partners may become suspicious or wary of your involvement in fraudulent activities, straining bonds and leading to fractured relationships. Addressing these concerns and rebuilding trust with loved ones can take a toll on your emotional well-being.
Identity Theft Prevention Measures
Securing Personal Documents
A crucial step in protecting your personal information is to secure your physical documents. Store important documents, such as your Social Security card, passport, and financial statements, in a secure location, preferably a locked safe or cabinet. When disposing of documents containing sensitive information, shred them to prevent dumpster-diving identity thieves from accessing your personal information.
Monitoring Financial Accounts
Regularly monitoring your financial accounts can help detect any unauthorized activity at the earliest possible stage. Review your bank statements, credit card statements, and other financial records diligently. Look for any suspicious transactions, such as unfamiliar charges or withdrawals, and report them immediately to your financial institution. The sooner you catch and report fraudulent activity, the quicker you can take action to minimize the damage.
Using Strong Passwords and Authentication
Creating strong and unique passwords for your online accounts is another essential preventative measure. Use a combination of letters, numbers, and special characters, and avoid using easily guessable information, such as birthdates or names. Additionally, enable two-factor authentication whenever possible, as this provides an extra layer of security by requiring a second form of verification, such as a code sent to your mobile device.
Installing Security Software
Investing in reputable security software for your devices is vital to protect against online threats and identity theft. Install an antivirus program, firewall, and anti-malware software to detect and prevent unauthorized access to your personal information. Regularly update this software to ensure it remains effective against emerging threats.
Avoiding Phishing Scams
Phishing scams are a prevalent method used by identity thieves to trick individuals into revealing their personal information. Be cautious of unsolicited emails, text messages, or phone calls that request personal or financial information. Legitimate organizations will never ask for sensitive information in this manner. When in doubt, contact the organization directly using verified contact information to confirm the authenticity of the communication.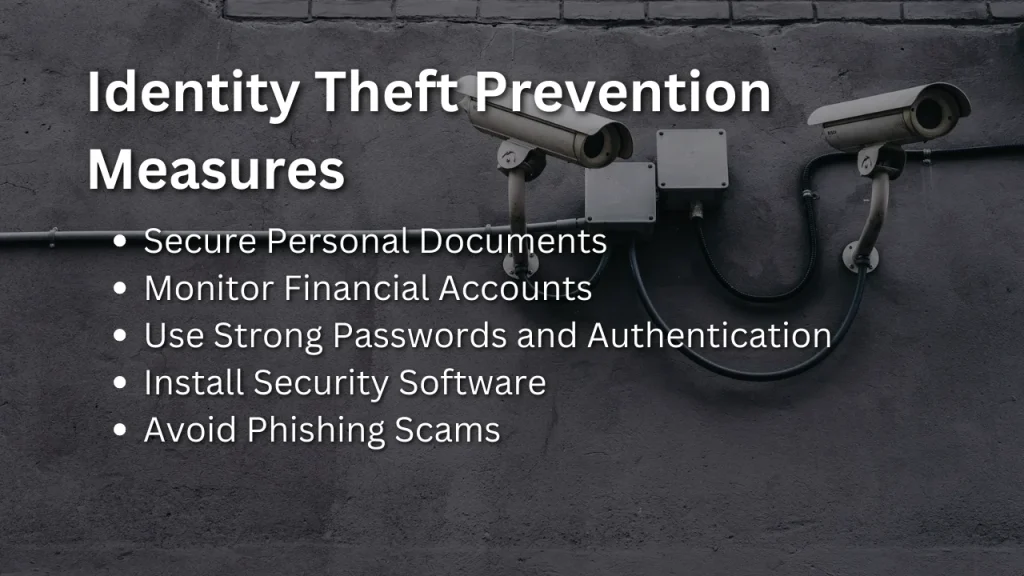 Importance of Early Detection
Detecting Suspicious Activity
Early detection is key in minimizing the potential damage caused by identity theft. Regularly review your financial statements, credit reports, and other relevant records for any signs of suspicious activity. Look for unfamiliar charges, new accounts opened in your name, or unexpected changes to your credit score. If you notice anything unusual, immediately report it to the appropriate authorities.
Pre-emptive Measures to Minimize Damage
Taking pre-emptive measures to minimize the potential damage of identity theft is crucial. Consider placing a fraud alert or credit freeze on your credit reports, which adds an extra layer of security to prevent unauthorized access to your credit files. This can make it more difficult for identity thieves to open accounts or make fraudulent transactions using your name.
Identity Monitoring Services
Benefits and Features
Identity monitoring services provide an added layer of protection against identity theft by continuously monitoring your personal information for any signs of unauthorized activity. These services often monitor credit reports, financial accounts, and even the dark web for any trace of your personal information. They can provide alerts and notifications if suspicious activity is detected, allowing you to take immediate action.
Continuous Monitoring
Identity monitoring services continuously monitor your personal information, providing you with peace of mind that you are being actively protected. These services can identify potential threats or vulnerabilities in real-time, allowing you to respond quickly and mitigate any damage caused by identity theft attempts.
Alert Systems
Identity monitoring services utilize alert systems to notify you of any potentially fraudulent activity. These alerts can come in the form of emails, text messages, or phone calls, depending on your preferred method of communication. By receiving immediate alerts, you can take swift action to minimize the impact of identity theft and prevent further damage.
Identity Theft Insurance
Coverage and Benefits
Identity theft insurance is a specialized form of insurance that provides coverage for the costs associated with identity theft recovery. It typically covers expenses such as legal fees, credit monitoring services, lost wages, and even reimbursement for fraudulent transactions. Having identity theft insurance can alleviate some of the financial burden that comes with identity theft, allowing you to focus on resolving the issue and recovering your identity.
Limitations and Exclusions
As with any insurance policy, it is essential to understand the limitations and exclusions of identity theft insurance. Different policies may have varying coverage amounts and exclusions, so carefully review the terms and conditions. Some policies may not cover pre-existing identity theft issues or fraudulent activity that occurs before the policy's activation. Ensure you select a policy that provides comprehensive coverage tailored to your specific needs.
Choosing the Right Policy
When selecting an identity theft insurance policy, consider factors such as coverage limits, deductible amounts, and the reputation and reliability of the insurance provider. Compare different policies and consider seeking guidance from insurance professionals who specialize in identity theft insurance to ensure you choose the right policy for your unique circumstances.
Education and Awareness
Understanding Identity Theft Risks
Education is an essential tool in defending against identity theft. Familiarize yourself with the risks associated with identity theft, including how it occurs and the potential consequences. By understanding the tactics employed by identity thieves, you can take proactive measures to safeguard your personal information and minimize your vulnerabilities.
Recognizing Warning Signs
Being able to recognize the warning signs of identity theft is crucial in taking immediate action. If you receive unexpected bills or collection notices for accounts you never opened, notice unauthorized withdrawals from your bank account, or experience sudden changes in your credit score, these may be indications of identity theft. Taking these warning signs seriously and acting promptly can make a significant difference in mitigating the damage caused.
Staying Updated on Emerging Threats
Identity theft methods are continually evolving, and new threats emerge regularly. Stay informed about the latest trends and tactics employed by identity thieves. Regularly check credible sources such as government websites, consumer protection agencies, and reputable security blogs for updates on emerging threats. Staying updated will enable you to adapt your protection strategy accordingly and remain one step ahead of potential identity thieves.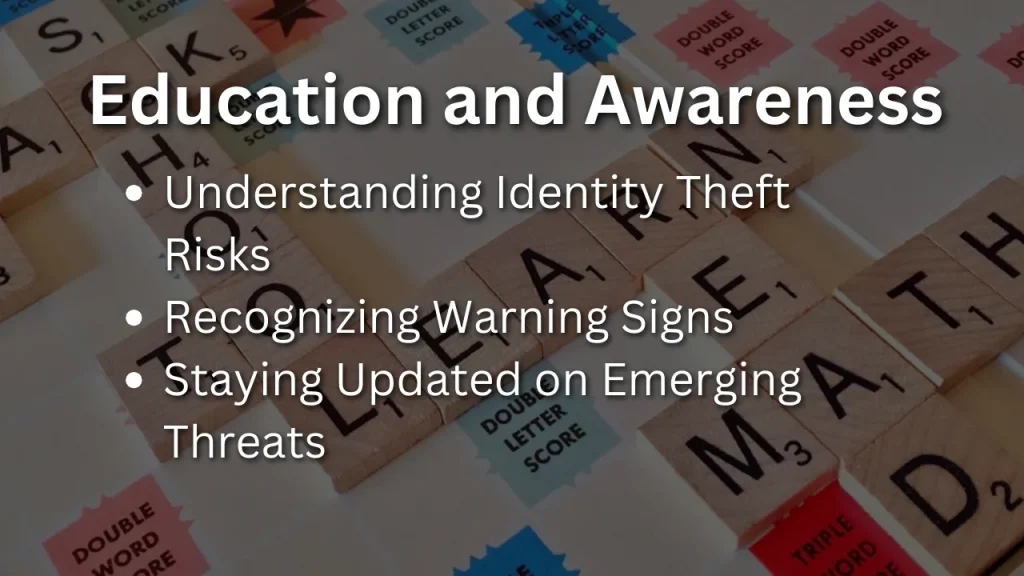 Conclusion
Taking proactive steps to safeguard your identity is of paramount importance in today's digital world. The potential consequences of identity theft, such as financial loss, legal troubles, reputational damage, emotional distress, and strained relationships, highlight the need for comprehensive identity theft protection.
By understanding the value of personal information, recognizing the risks, implementing preventive measures, and staying informed, you can minimize the potential damage caused by identity theft. Remember, early detection and swift action are key to mitigating the impact of identity theft, and investing in identity theft protection services, monitoring, and insurance can provide added peace of mind. By taking these precautions, you can safeguard your identity and minimize the potential consequences of identity theft.