In the world of automotive enthusiasts, the thrill of the open road often overshadows the importance of vehicle safety. But what happens when the car you want, the symbol of luxury and power, becomes a potential hazard? 
This is the story of the Range Rover, a car that has seen its fair share of recalls, leaving owners questioning the integrity of their prized possession. The tale begins with a man named John, whose dream car turned into a nightmare.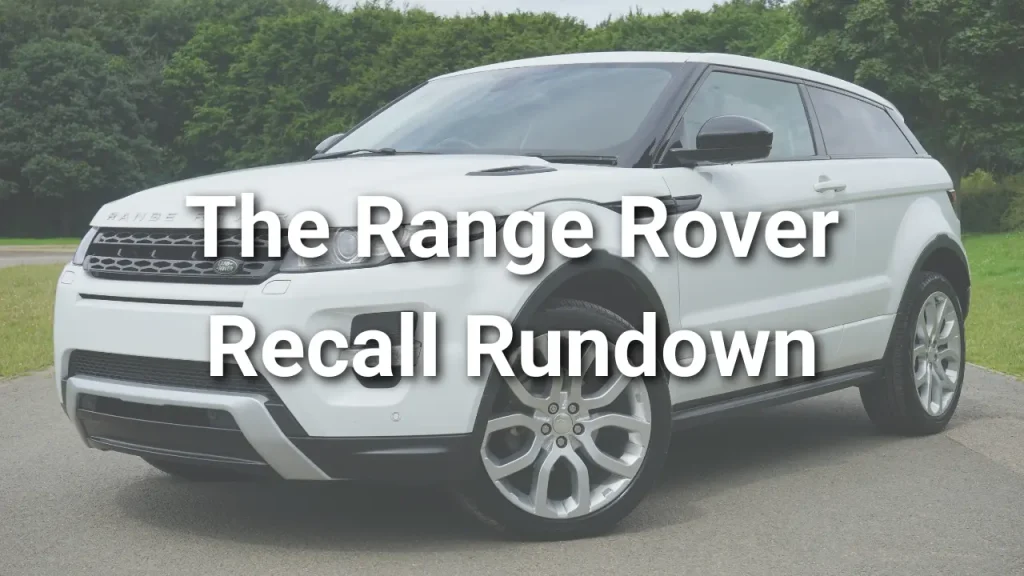 But more on John later. 
The Range Rover, a flagship model of the prestigious Land Rover brand, has recently been subject to numerous recalls. In 2016, Land Rover issued a recall for certain Range Rover models due to a faulty door latch, which could lead to doors opening unexpectedly while the vehicle was in motion. 
In 2018, another recall was issued to address a malfunctioning indicator that could make drivers unaware if their vehicle was in 'Park' or 'Neutral'. The most recent recall in 2020 concerned a software glitch potentially causing a sudden engine shutdown. 
These recalls, while fixable, pose significant safety risks. An unexpected door opening could lead to passenger ejection, while a sudden engine shutdown could cause accidents, particularly at high speeds. The faulty indicator could result in unintended vehicle movement, leading to potential injury or property damage.
Land Rover has proactively addressed these issues, issuing recalls and offering free repairs to affected vehicles. The company has also enhanced its quality control measures to prevent future recalls. 
However, the frequency of these recalls raises questions about the brand's reliability. 
For potential buyers and current owners, it's crucial to know how to check if a car is good or not, or worse, a lemon. 
Resources like the National Highway Traffic Safety Administration (NHTSA) website, Carfax, and Autotrader offer comprehensive vehicle history reports. By entering the vehicle's VIN, you can access information on recalls, accidents, and other potential problems.
Given the Range Rover's recall history, potential buyers should exercise due diligence. While the brand's proactive approach to addressing these issues is commendable, the frequency of recalls raises concerns about the vehicle's reliability. 
Land Rover could improve its standing by enhancing its manufacturing process and quality control measures to minimize recalls. 
Now, back to John. After purchasing his dream Range Rover, he was shocked to receive a recall notice. 
Thanks to the resources mentioned, he could verify the recall and have his vehicle repaired free of charge. His story serves as a reminder that even the most luxurious vehicles are not immune to recalls and that it's crucial to stay informed about your vehicle's safety.
References: 
Purchasing a car is a significant investment, and ensuring its safety is paramount. 
Recalls are issued for a reason, and staying informed is important. Use the available resources to ensure your dream car doesn't become a nightmare.