It was a regular Tuesday morning when John, a proud owner of a 2022 Jeep Grand Cherokee, started his car and found that it was making a clunking noise.
Little did he know, his vehicle was one of the 4.9 million Grand Cherokees recalled due to a potentially hazardous driveshaft issue. 
This recall became one of the largest in recent history, sending shockwaves through the automotive world. 
But what does this mean for Jeep owners, potential buyers, and the Grand Cherokee itself? Let's buckle up and take a closer look.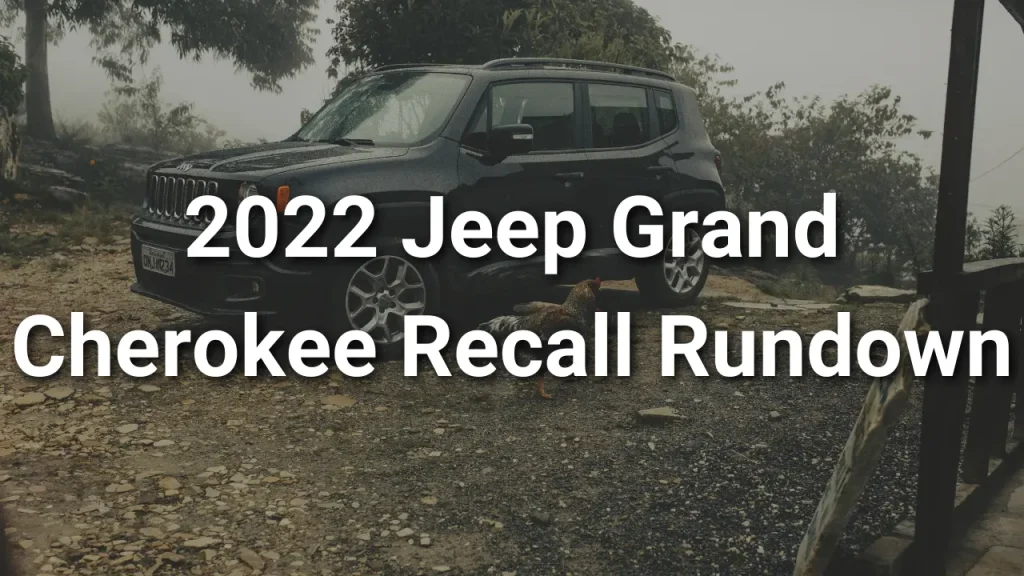 The Recall Roll Call
The 2022 Jeep Grand Cherokee has yet to have a smooth ride when it comes to recalls. The most significant recall concerns the rear driveshaft, which can cause the vehicle to lose control. 
But that's not all. 
There have been other recalls, including issues with the fuel pump relay, that could lead to an engine stall and problems with the airbag system that could prevent the airbags from deploying in a crash.
The Risks and Responses
Each of these recalls carries significant safety risks. A faulty driveshaft can lead to loss of control, posing a serious threat to the vehicle's occupants and others on the road. 
An engine stall due to a faulty fuel pump relay can leave drivers stranded or cause accidents, while a non-deploying airbag can result in severe injuries during a collision.
To its credit, Jeep has been proactive in addressing these issues. The company has issued recalls, offered free repairs, and taken steps to prevent future occurrences. However, the sheer volume and severity of these recalls still raise questions about the reliability of the Grand Cherokee.
Checking Under the Hood
Before buying a car, especially a used one, it's crucial to check its history. 
Resources like the National Highway Traffic Safety Administration (NHTSA) website, Carfax, and Autotrader provide comprehensive vehicle history reports, including recall information.
By entering the vehicle's VIN, potential buyers can see if the car has been recalled and why. It's important to check for anything that might raise an alarm so the car that your purchase is safe and reliable.
If you end up finding out that your vehicle is defective, it might be a lemon. Meaning that the car was manufactured with a fault and that you are entitled to compensation such as a lemon buyback, cash & keep, or a replacement vehicle. If you believe that your car is a lemon, call the Consumer Action Law Group now for a free consultation.
Looking for Recalls Online
In addition to the resources mentioned above, several websites can help you determine if your car has been recalled. 
These include the NHTSA website, Carfax, and Autotrader. By entering your vehicle's make, model, and year or VIN, you can quickly determine if a recall has affected your vehicle.
In conclusion, while the 2022 Jeep Grand Cherokee is a popular SUV with many attractive features, its recent recall history raises serious concerns about its reliability and safety. 
Potential buyers should thoroughly research any vehicle before purchasing and regularly check for recalls if they own a car.
For Jeep, the road to redemption lies in improving its manufacturing processes and quality control to prevent such large-scale recalls in the future. 
As for John, he was lucky. He took his Grand Cherokee in for a check-up after hearing the clunking noise, and the faulty driveshaft was replaced free of charge under the recall. 
His story reminds all car owners about the importance of staying informed about recalls and acting promptly when one is announced.
References: