The Audi Q7, a luxury SUV introduced in 2006, quickly gained popularity for its fancy features. It had a spacious interior, a powerful engine, and a sleek design that attracted many buyers. But, behind its polished appearance, the Q7 has some hidden problems that potential buyers should know about. This article highlights issues with reliability, expensive maintenance, and outdated features, which paint a less luxurious picture of the Q7.
The Audi Q7 was released in 2006 and quickly became known as a fancy and expensive SUV that many people found impressive. Its spacious inside, powerful engine, and stylish appearance were some of the reasons why people were drawn to it. However, despite its attractive features, the Q7 actually has a lot of problems that potential buyers should be aware of.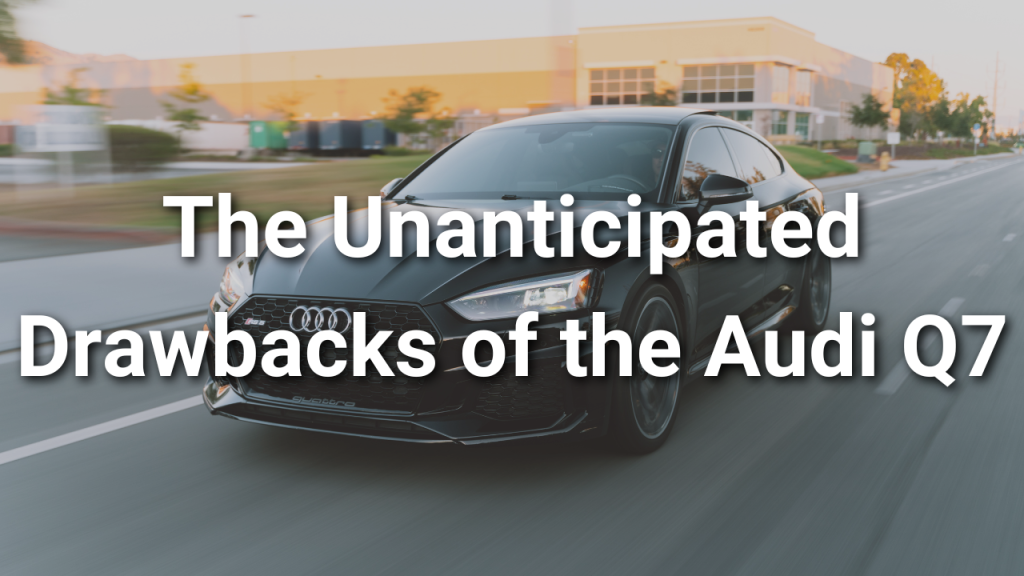 Poor Reliability of Audi Q7
The perception of reliability is pivotal when investing in a vehicle, especially a luxury. In this regard, the Audi Q7 disappoints, scoring a predicted reliability score of a mere 71 out of 100, according to Consumer Reports.
To put it in perspective, this metric suggests the Q7 is anticipated to have more mechanical glitches than 71% of its counterparts on the road.
The issues are not just minor hiccups; they range from engine misfires to dangerous fuel leaks and extensive electrical problems. Not to mention the alarming airbag and transmission problems. The nature of these defects is severe, capable of causing inconvenient breakdowns and potentially exorbitant repair bills.
High Maintenance Costs
The Q7 doesn't just put a dent in your pocket at the point of purchase but continues to burden you with steep maintenance costs.
Several factors make this German SUV expensive to maintain:
Premium gasoline is the fuel of choice for the Q7, significantly inflating running costs.

It necessitates synthetic oil changes, which are pricier than conventional oil changes.

The vehicle's complex electrical system often necessitates specialized (and costly) service.

A slew of high-end components under its hood equates to pricier replacements when things go awry.
Feature Deficit
While the Q7 claims a luxury label, it surprisingly misses out on some of the features that contemporaries offer as standard. 
Amenities like a head-up display or a panoramic sunroof, enhancing the driving experience, could be more present. 
The Q7 also falls short in providing features like wireless charging, a 360-degree camera, or adaptive cruise control – amenities that are now expected in this segment.
Recalls
The safety recalls further tarnish the Q7's appeal. The vehicle has had multiple recalls associated with the airbag, fuel, and electrical systems. Here are a few notable instances:
2010-2017 models: A flaw that might prevent the airbag system from deploying correctly in a crash, escalating the risk of injury.
Airbag System Recall (2010-2017 models)
In one of the more severe recalls, specific Audi Q7 models manufactured between 2010 and 2017 were found to have a defect that could prevent the airbag system from deploying correctly in a crash. 
The defect lay in the airbag control unit, where an electrical overstress condition could occur, causing the airbags or seat belt pretensioners to fail to deploy in the event of an accident. These failures significantly heightened the risk of injury to the vehicle's occupants. 
In response, Audi initiated a recall and offered to replace the airbag control unit free of charge to the owners of the affected models.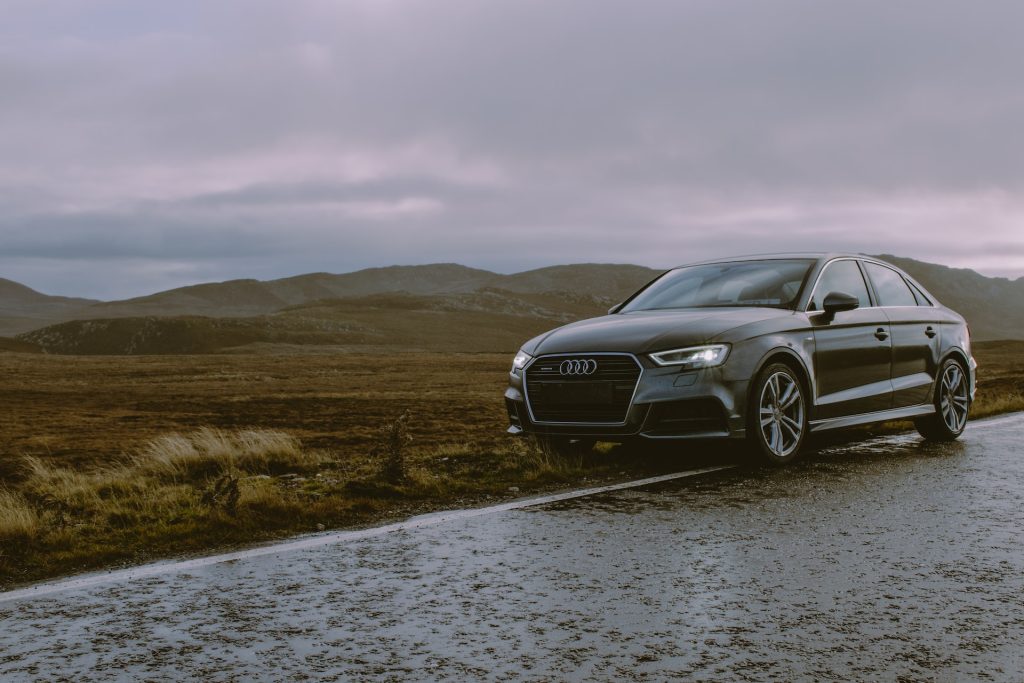 2007-2015 models: A potential fuel system leak, increasing the fire risk.
Audi Q7 models built between 2007 and 2015 were recalled due to a fuel system issue. The problem arose from the potential for fuel to leak from the fuel pump's flange if it became cracked. 
Over time, exposure to heat and acidic fuel could cause this flange to degrade and leak, increasing the fire risk, especially if the leaked fuel came into contact with an ignition source. 
Audi reacted to this recall by offering to replace the faulty fuel pump flange with a new one possessing a protective film. A protective film was applied as a precaution when the flange wasn't cracked.
2007-2014 models: An electrical system malfunction caused the car to stall or lose power.
Electrical System Malfunction Recall (2007-2014 models)
Audi Q7s manufactured between 2007 and 2014 were recalled due to a potentially dangerous electrical system malfunction. The root of the problem lay in the vehicle's starter motor, which, under specific conditions, could experience an electrical overload. 
This electrical overload could cause a thermal overload, leading to a risk of an electrical fire in the vehicle. In extreme cases, the electrical failure could also cause the car to stall or lose power, making it a severe driving hazard. 
Audi's solution was to replace the affected starter motors and install an additional fuse to prevent this overload.
These significant recalls underline the safety and reliability concerns that have emerged with the Audi Q7 over time. They demonstrate why potential buyers should fully understand the vehicle's history and consider these factors when comparing the Q7 to other luxury SUVs.
Despite its lustrous facade, the Audi Q7 has many unanticipated pitfalls. For those seeking a reliable, comfortable, and fuel-efficient luxury SUV, the Q7 may fail to hit the mark. Fortunately, the market is awash with other luxury SUVs that offer better value for your hard-earned money.
Additional Information
Beyond the reasons mentioned, the Audi Q7 has faced criticism for its conservative design, considered by some as too plain for its luxury SUV tag. Furthermore, the high cost of the Q7, particularly when juxtaposed with its rivals, adds to the list of buyer concerns. 
If the Audi Q7 is on your potential purchase list, it's critical to be aware of these drawbacks and undertake a thorough comparative analysis with other luxury SUVs in the market.