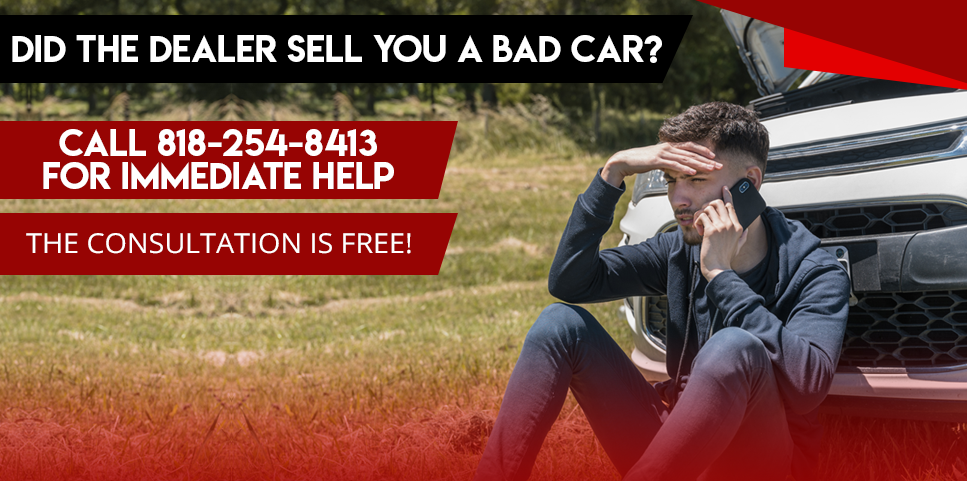 We often receive calls from prospective clients that have recently purchased a used car from a dealership that doesn't pass inspection. This can cause a huge headache if the dealer is unwilling to make the repairs needed to bring the car up to the point of being able to pass inspection. In some cases, it could cost thousands of dollars to make the car driveable!
We protect consumers from bad car sales. To speak to car dealership lawyers for immediate help call:
Can A Dealership Sell A Car That Won't Pass Inspection?
Typically no, the dealership cannot sell you a car that won't pass inspection. The car must pass smog or it cannot be sold. Unless there is clear disclosure that the car cannot pass this inspection it is not legal. If your car doesn't pass the DMV will not register your vehicle and you can't drive it.
Can You Sue the Dealership for Selling You a Used Car That Won't Pass Inspection?
Probably. But the answer isn't always a clear yes/no. You may have a case against the dealership if they didn't disclose the issues with the vehicle that makes it unsafe to drive, or unable to pass inspection. If you bought the car with the impression that this was going to be your everyday vehicle to drive back and forth to work – not a hunk of metal that you can scrap for parts – then yes, you may want to consider filing a lawsuit against the dealer. The goal of suing the dealership in these scenarios is to return the car and have the dealer give the buyer their money back. Essentially, we want to undo your car contract for you.
You shouldn't be responsible for repairs on a vehicle that doesn't pass inspection if you just bought it from a used car dealership. That's not reasonable. Many dealerships will brush problems like this aside and simply tell customers that they "bought a used car, and it's not going to be perfect." Everybody knows that, but they do still have an obligation to disclose material facts about the vehicle to you prior to the sale of the vehicle.
Should You Sue the Dealer?
We don't typically suggest that anyone just sues car dealerships without giving them a chance to fix the problem. If you are having a problem with your recently purchased used vehicle passing inspection, the first step is to call the dealer. In cases where they didn't know about the issues – we've seen them gladly fix the problems or get the consumer a new car. In cases where they did know that the car wouldn't pass inspection, and deliberately scammed you out of more money than the car is worth – the dealer isn't likely to unravel the deal and make good on their contract.
Sometimes, the dealership can hold your car to repair your car's defects. This is you giving the dealer a chance to fix the problem. However, if the dealership is taking more than 30 days to successfully fix your vehicle's defects, it can mean that your car is a lemon. In this instance, you can demand the manufacturer to issue you a refund, a replacement vehicle, or compensation for the repairs. It would be wise to discuss your situation with a lemon lawyer in this case.
Some people are hesitant to hire an attorney to sue their auto dealership simply because they think that it will cost a lot of money, and take a lot of time. Our auto dealer fraud department not only accepts cases free of charge, but we also work quickly for our clients because we know how important it is to get you back on the road fast.
Even the Consultation Is Free
So there is no reason not to call us today. If you recently bought a used car from a dealership that won't pass inspection, you may have a case. We'll take the time to learn about your situation and review your sales contract, as well as any other relevant documents from the dealer, to help determine if your case is one that we can accept. We look forward to speaking with you.