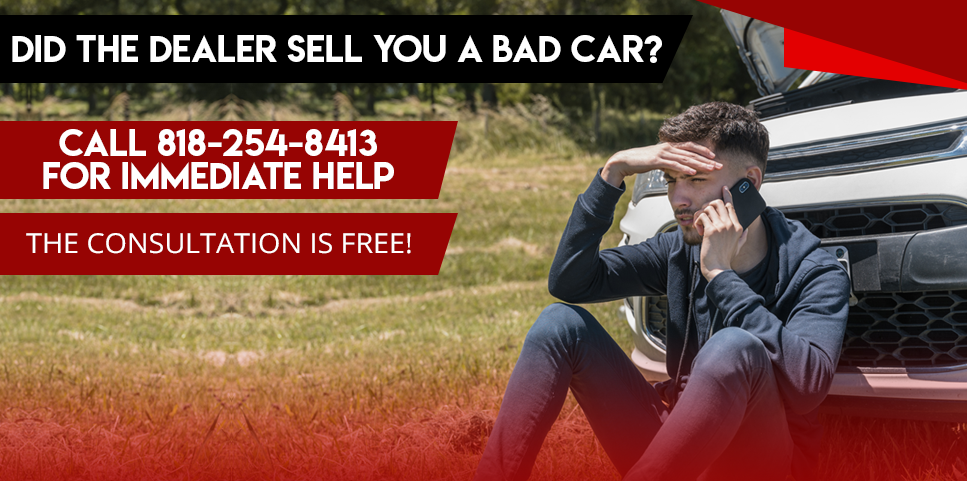 Almost everyone has heard of the lemon law for automobiles – you've seen the billboards and commercials on TV for attorneys how can help you sue the dealership. Most lemon laws that you've heard about apply primarily to brand new cars that have had major issues and required multiple repairs during a certain time frame after the vehicle was purchased. There are also lemon type laws that protect consumers who have recently purchased used cars as well.
Just as buyers of new vehicles expect their car to run smoothly and not require multiple repairs, you are given the same rights with a used vehicle as well. While the car may be pre-owned, that doesn't mean that it should break down as soon as you drive off the lot. The dealership is responsible for making sure that the car is in good working condition and disclose any major issues they've found.
We often receive calls from people who think that they need to sue the car dealer for their used lemon. In most cases, they actually need an attorney who specializes in car dealer fraud. Used car lemon laws are typically referred to as auto fraud.
What Is Auto Fraud?
Auto Fraud describes most of the laws that apply to dealerships with used cars. Dealer Fraud can range from financing issues to undisclosed frame damage and prior accidents. In most cases, it comes down to the dealer misrepresenting the vehicle they are selling via an advertisement or interaction on the car lot.
Our Auto Fraud Attorneys help people with used car dealership fraud issues file lawsuits in order to get back the money that they paid. The goal is to make our client whole again, and undo the deal that was fraudulent due to the dealer not properly representing the car they were selling.
Speak to a Lawyer for your Used Car Case
If you have recently purchased a used car that has transmission issues, damage from a prior accident, or you feel that you may have been scammed by the dealership in anyway – we will offer you a free legal consultation. The Auto Fraud Attorneys at Consumer Action Law Group have an excellent record of winning cases for clients and getting them the money they deserve. Don't delay! The sooner you call, the sooner you can be driving a safe, reliable vehicle.