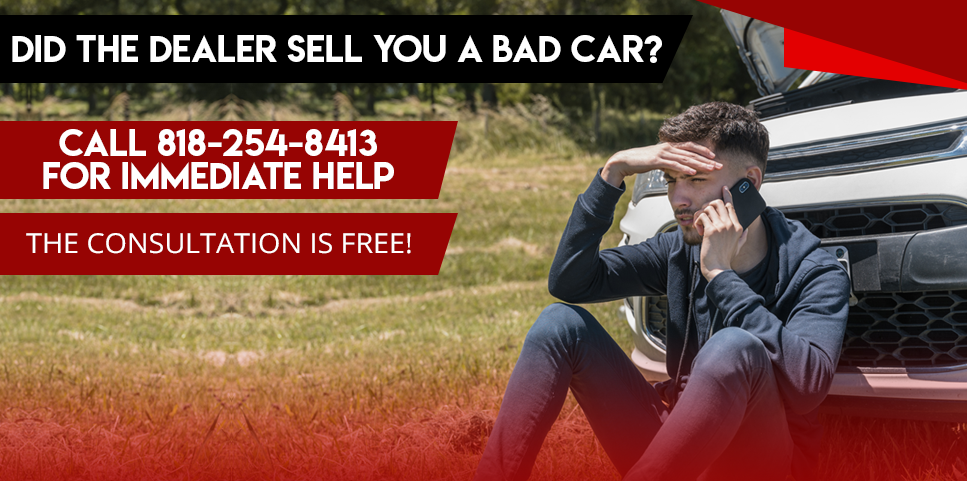 Used Car Salesmen have always had gotten a bad rap. From sleazy sales techniques to bad deals on cars that barely run, the pre-owned car market has always had a black cloud hanging above it. The truth is that there are plenty of fraudulent dealerships who are on the up and up, but there are still stereotypes for a reason. Used car dealer fraud has run rampant over the past several years, and continues to grow exponentially.
There are many types of used auto fraud that can affect everything from used car interest rates, to unreported accidents and faked Carfax reports. Thankfully, there are auto fraud attorneys in Los Angeles who can help with auto fraud on your used vehicle. Consumer Action Law Group takes legal action against auto fraud for our clients to make sure that they don't become victims of the dealerships.
If you think that your recent pre-owned vehicle purchase might fall under the category of auto fraud, then we can help you find an experienced auto fraud attorney in Los Angeles who can handle your case, and solve your situation.
Types of Auto Fraud
Most people think that auto fraud simply means that the loan department set them up with an illegal loan, but with pre-owned vehicles it could be many things. Odometer Fraud is when the used car dealership wants you to think that there are fewer miles on the vehicle than there really are, so they roll it back on the dashboard. Some people unknowingly purchase cars that have unreported accidents, or fake Carfax reports.
Pre-owned auto fraud can cost victims money, and sometimes make it necessary to purchase another vehicle much sooner than intended. Imagine cutting the check to the dealership for a pre-owned vehicle only to find out that it has failed inspection! We have even seen cases where clients are victims of warranty fraud, where they aren't covered for maintenance when they were made to believe that they were.
Auto Fraud Attorneys
Our auto fraud attorneys have sued used car dealerships for fraudulent practices, and won cases for our clients. Whether you think that your recent used vehicle purchase might have had odometer fraud, or that you were sold a car with unreported accidents, our auto lawyers can help determine what options may be available for you. Don't let your used car dealer get away with fraud, call and get help from an auto fraud lawyer today!