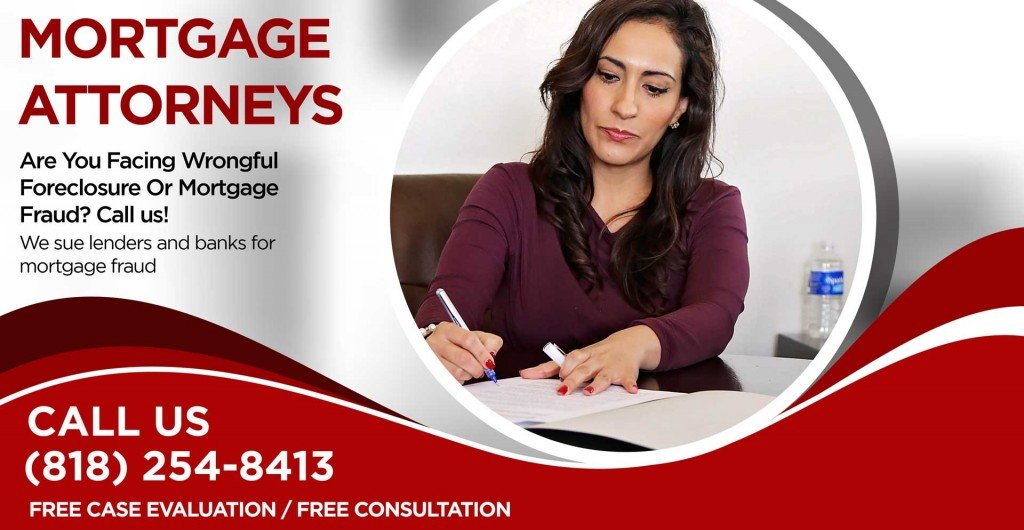 Homeowners can hire a wrongful foreclosure attorney to take legal action to immediately stop wrongful foreclosure. Call 818-254-8413 for Illegal Foreclosure Help!
After 2008, the mortgage and housing industry was in distress in California for many years and there were no strong laws in California to stop wrongful foreclosure. The economic crisis prompted the implementation of the Homeowners Bill of Rights [SB 900] and California enacted new foreclosure laws in 2013 to provide significant legal protection to homeowners facing foreclosure. In recent years, foreclosures have dramatically slowed down, however many lenders still engage in illegal foreclosure and break the laws in California by violating SB900 and sending out Notices of Default and Notices of Trustee Sales before offering to help homeowners to avoid foreclosure.
How to Identify SB 900 Violations (Wrongful Foreclosure)
California passed SB 900 to standardize the foreclosure process and make sure that homeowners are given opportunities to avoid losing their homes to wrongful foreclosure during difficult financial periods. The law requires lenders to contact a homeowner after a mortgage payment is not made, and to discuss the situation to try to help the homeowner stay in their home. In short, the banks have to communicate with the borrower to find out what is causing the hardship and to explore alternatives to foreclosure before starting the legal process to sell the home.
The simple rule under SB900 is that lenders cannot move forward with foreclosure unless they first contact the borrower and discuss options to avoid an auction or trustee sale. Once a borrower falls behind on mortgage payments, they may apply for a modification or apply for a short sale, and the lender cannot continue the foreclosure process during that time; until there is a final determination or outcome such as an approval or denial of a modification or short sale.
Common Wrongful Foreclosure (SB900 Violations):
Dual tracking occurs when a borrower contacts the lender and applies for loan modification but the lender continues to move forward with a foreclosure;
It is illegal for banks to send foreclosure notice as negotiations for a modification or short sale are still underway;
Lenders must communicate with borrowers in writing and assign a single person to assist with the modification or short sale process;
It is illegal for a lender to deny a short sale or modification without providing a written explanation and a 30-day period to appeal the denial.
How to Stop Wrongful Foreclosure
There are 2 legal methods used to stop wrongful foreclosure: filing a lawsuit or filing bankruptcy. Filing a wrongful foreclosure lawsuit is only possible if the lender is violating the law and foreclosing illegally. Filing bankruptcy will also stop a wrongful foreclosure and save the home immediately when the bankruptcy is filed. In addition to stopping foreclosure, filing for bankruptcy can also wipe out credit card debt and medical bills, prevent wage garnishment, and stop repossession of vehicles (for illegal repossession, you would need to sue the dealership).
When a lender sends a foreclosure notice in violation of SB 900, a homeowner can take legal action to stop illegal foreclosure. An experienced wrongful foreclosure attorney will be able to take action right away to stop a trustee sale and save a home. Competent foreclosure attorneys will be able to understand the unique facts and fight diligently against the lenders using the laws in California.
A skilled wrongful foreclosure attorney can quickly assess the facts of the case and advise regarding options that can be used to stop foreclosure. Various options to stop foreclosure include applying for a short sale, deed-in-lieu, forbearance; or loan modification; in addition to taking legal action such as filing a lawsuit against the lender or filing for bankruptcy.
How a Wrongful Foreclosure Attorney Provides Illegal Foreclosure Help
Dual tracking is clear evidence of illegal foreclosure, occurring when a lender offers to help a borrower and, at the same time, the lender moves forward with the foreclosure process. A lender cannot legally offer to help a borrower to modify the loan while simultaneously moving forward with the foreclosure process.
An experienced wrongful foreclosure attorney can help by taking immediate legal action to stop the illegal foreclosure. A skilled wrongful foreclosure lawyer will know whether it is better to file a lawsuit or to file bankruptcy instead. A lawsuit must offer proof that the lender violated the foreclosure laws or acted illegally. A bankruptcy must offer proof that the borrower is qualified to file and to save their home and keep their savings, cars, and personal belongings.
Illegal Foreclosure Lawsuits
A recent example of a lawsuit to stop illegal foreclosure is the case of Baker v. Ocwen. Mr. Baker fell behind on his mortgage payments because he lost his job and exhausted his savings before eventually finding another job going back to work. Mr. Baker contacted his lender, Ocwen, and requested help to avoid foreclosure. Ocwen told Mr. Baker to apply for a modification and Mr. Baker sent his application to Ocwen. While Mr. Baker was in review for a modification, Ocwen sent a Notice of Default to Mr. Baker. After Mr. Baker received the notice of default, he spoke to his contact at Ocwen, and the representative said that Mr. Baker did not need to worry about a foreclosure.
Mr. Baker was very worried about losing his house; and soon after receiving the Notice of Default, Ocwen sent a Notice of Trustee Sale, informing Mr. Baker that an auction was scheduled and his home would be sold in a matter of weeks. Once again, Mr. Baker called his contact at Ocwen, and the representative told him that his modification was still being reviewed and he would have an answer soon. Just days before Mr. Baker's scheduled auction date, Ocwen called Mr. Baker and said that his modification was denied and that his house would be sold.
Mr. Baker decided that he could not rely on Ocwen to stop the foreclosure and he immediately called Yelena Gurevich, an experienced foreclosure attorney with Consumer Action Law Group. Hours prior to the sale of Mr. Baker's home, Consumer Action Law Group filed a lawsuit based on SB900 violations and appeared in court to obtain an emergency court order stopping the foreclosure. The lender was on track to foreclose on Mr. Baker's house the next day, and Ocwen would have sold the house if the lawsuit was not filed.
Call 818-254-8413 For Illegal Foreclosure Help
Mr. Baker's case is just one example of many similar unlawful foreclosure cases, where lenders violate the foreclosure laws in California and illegally sell homes at auction. If this happens to you or someone you know, contact our wrongful foreclosure attorney now for immediate illegal foreclosure help.