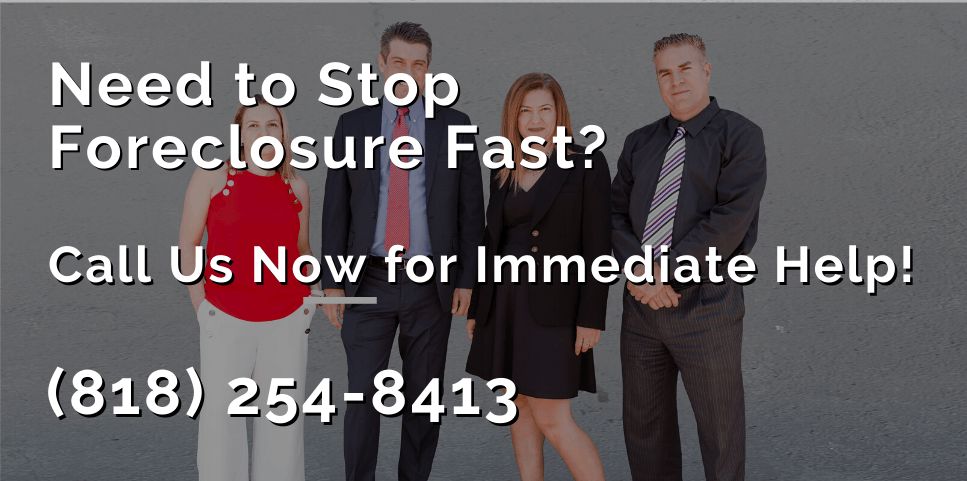 Have you recently been denied a loan modification and not able to continue making monthly mortgage payments at the current interest rate? We understand the frustration and stress that goes along with the loan modification negotiation process when the possibility of foreclosure is looming. That's why our foreclosure lawyers never give up and do everything within our legal power to help our clients stop their foreclosure and negotiate lower monthly payments with their lender.
Being denied a loan modification doesn't mean that all hope is lost. Many times, it can take several attempts at submitting loan modification packages, working hard to increase your current income, and in some cases – filing a lawsuit is necessary.
Mortgage Litigation is the legal term for suing your mortgage lender. Our Los Angeles foreclosure attorneys have successfully filed lawsuits against every major lender, as well as smaller lenders for our clients who deserve to be able to keep their homes.
How a Foreclosure Lawyer Can Help
The foreclosure process is long and winding – for both the homeowner and the lender. Homeowners are strung through months of waiting, and not knowing if their home is really going to be lost at foreclosure. Banks have issues navigating all laws and procedural requirements for them to legally foreclose on a property, which is where our foreclosure lawyer comes in to save your home.
Many times the bank doesn't properly review loan modification documents, or issue notices of trustee sale before denying a modification attempt. There are a number of new laws under the California Homeowners Bill of Rights that can help homeowners legally prevent their mortgage companies from foreclosing.
What Should You Do After Being Denied
If you've recently been denied a loan modification by your lender, you should call to set up a free consultation with one of our Los Angeles foreclosure lawyer. Our law firm is among the best at helping homeowners in their foreclosure defense efforts – winning mortgage litigation case after case for our clients. Call us today for your free consultation.