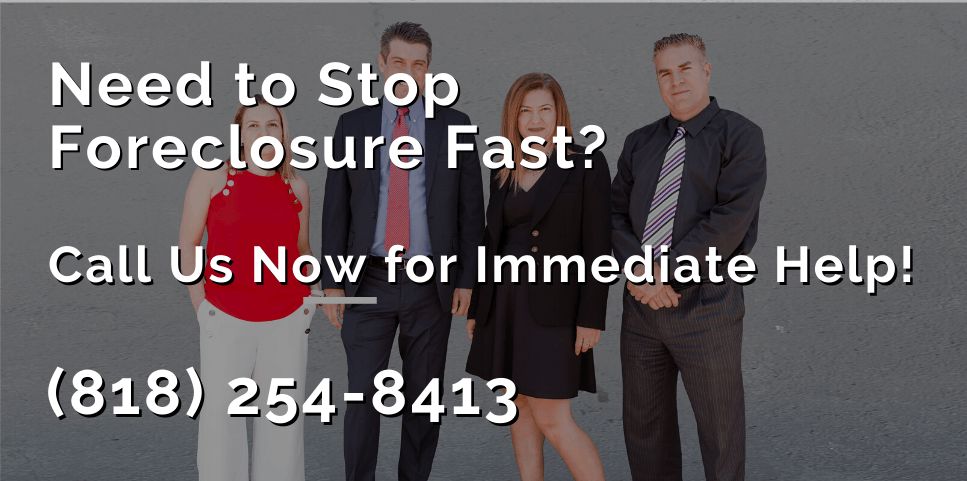 Our foreclosure lawyers have been helping distressed homeowners save their home from foreclosure for years. In many cases, we help people from from the moment they miss their first mortgage payment. More often than not though, we get call s from homeowners that need to know what to do after receiving a Notice of Trustee Sale for their California property. A California Notice of Trustee Sale (NTS) informs the current homeowner when the home is scheduled to be sold at auction by their lender. We know how scary this can be for most people, but our foreclosure defense attorneys are here to help you get through it with the best possible outcome based on your particular situation. Let's get started…
We take the time to learn about everyone's individual situation, and what led to them receiving a Notice of Trustee Sale in California. Starting from your free consultation, we will listen to your scenario to learn about communications with your lender, your foreclosure timeline, and work to develop a strategy that fits your personal goals. While most homeowners come to our firm looking to stop foreclosure, we do also handle situations for people looking to enter into a short sale, or deed in lieu. Since you've recently received a notice of trustee sale, we need to take action quickly to accomplish your goals.
With less than 30 days until your foreclosure sale date, it's important that we start working your behalf immediately. We can work to postpone or cancel your foreclosure sale date that is listed on the Notice of Trustee Sale, but some of the court processes require time. The sooner that you contact a foreclosure defense attorney at Consumer Action Law Group, the more legal options you are likely to have when it comes to the foreclosure process.
Speak With a Foreclosure Attorney Today
Our firm is very "client friendly," and we take pride in our amazing client services. When you call our firm during business hours, you will always reach someone who is friendly, and ready to learn about your situation. We don't set appointments weeks in advance for you to speak with a foreclosure attorney and get the legal advice you need – we get you on the phone with them right away. Of course, we prefer to meet with you in person, but know that most homeowners want answers quickly.
We're going to ask you a series of questions regarding your property and financial standings to get an idea of what options you have available, and work with you at providing reasonable expectations of how we can help. There are no additional notices after the Notice of Trustee Sale before foreclosure in California, so time is running out each day that you wait to contact a foreclosure attorney.
Stop Foreclosure Fast
We know that you want to get your foreclosure situation resolved as fast as possible. If you've recently received a Notice of Trustee Sale, we want to talk to you today. Our foreclosure defense attorneys can help with your NTS starting immediately. If warranted, you may even have grounds to sue your mortgage lender for predatory practices. For a free foreclosure case evaluation, call 818-254-8413 now.