Licensed in the State of California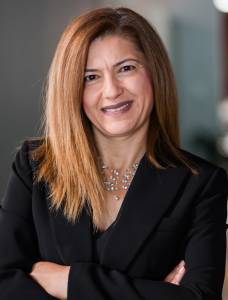 Principal Role: Senior Managing Attorney
Education & Background:
Southwestern University School of Law, J.D.
UCLA, B.A.
Bio
Ms. Lara is an experienced civil litigation attorney and has handled numerous matters in a wide range of practice areas.
She obtained her Bachelor of Arts degree in Political Science with an emphasis on International Relations from UCLA. Thereafter she obtained her Juris Doctorate degree from Southwestern University School of Law in Los Angeles.
Ms. Lara initially started her career in the Entertainment Law industry with time at a major studio and also at an entertainment law firm in Santa Monica. After a few years, she moved on to gain litigation experience.
She soon joined a defense law firm representing numerous insurance companies in claims primarily related to personal injury, real estate and business disputes.
She then took a position defending the County of Los Angeles in civil rights disputes and gained first hand trial experience. Throughout her career she also became engaged as counsel to multiple Fortune 500 Companies defending them in products liability and toxic tort matters.
Ms. Lara resides in Glendale with her husband and two children. She is very active in her church and is also a proud committee member of the Pasadena Tournament of Roses.