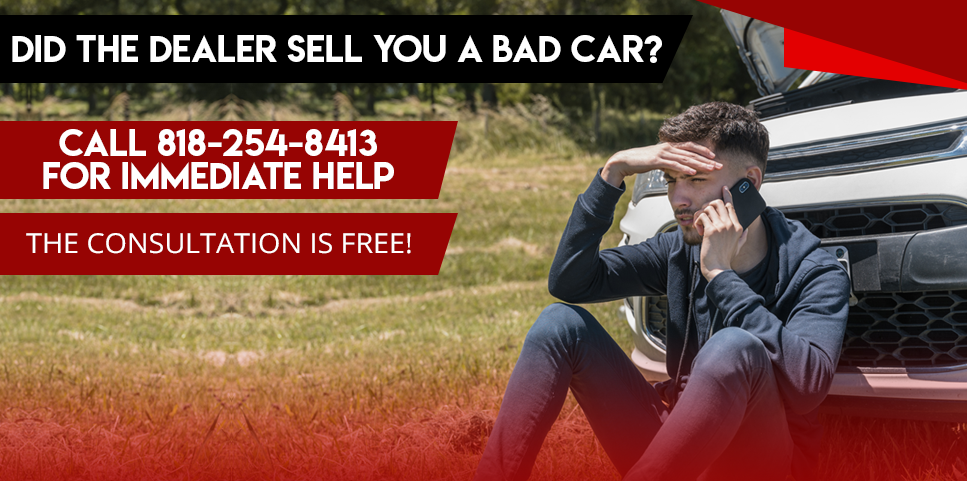 Returning a shirt with a hole or a defective kitchen appliance is relatively easy. If it doesn't work, and wasn't what you thought you were buying, you can bring it back to the store where you purchased it for a refund – assuming you have the receipt. But what about if you want to get a refund from the used car dealership that sold you a car that wasn't properly represented?
Getting a refund from a used auto dealer is next to impossible in most cases. Even if the car starts having major issues the same day that you drive it off the lot, a used auto dealership is unlikely to refund your money without an issue. The dealer knows that they probably won't be able to resell the car and make as much profit once a defect or problem is discovered, so they are going to do everything in their power to keep you at bay. Most dealerships know that the consumer has a great deal of rights protecting them from auto fraud and dealership scams, but they count on you NOT knowing that. Most will try to point at the contract and say "you knew it was a used car."
A used car still has to be properly represented by the dealership. Major defects such as frame damage caused by previous accidents, transmission failure, or failing to disclose that the car was previously used as a rental vehicle are just some of the ways a dealer can misrepresent a vehicle during the sales process. Our goal as Auto Fraud dealers is to help you get the refund from the car dealership that you deserve.
Contact the Dealer Directly
We always recommend that you contact the dealer directly before hiring an attorney to help you get the refund. In most cases, this is a dead end road, but worth driving down just in case. Assuming that your situation is like most of our other clients, the dealer will do little or nothing to fix the situation, and just hope that you don't take legal action to get a refund that's rightfully yours.
Once you've exhausted this first option, it's time to contact an auto fraud attorney. Our Los Angeles based firm helps consumers get money back from dealerships that fraudulently sell used vehicles. We've been able to help Californian's all over the state sue dealerships that have committed Auto Fraud during the sales process – and we take these cases on contingency – very low upfront cost for you.
Contact Our Auto Fraud Attorneys Today
Nobody buys a used car with the intent of having to sue the dealership for committing fraud, but it's often necessary. Our Auto Fraud Attorneys will help you get a refund from the dealership for misrepresenting a vehicle or selling you a bad car. Call our office today and speak with an attorney that can answer all your questions about how to get a refund from the dealership.