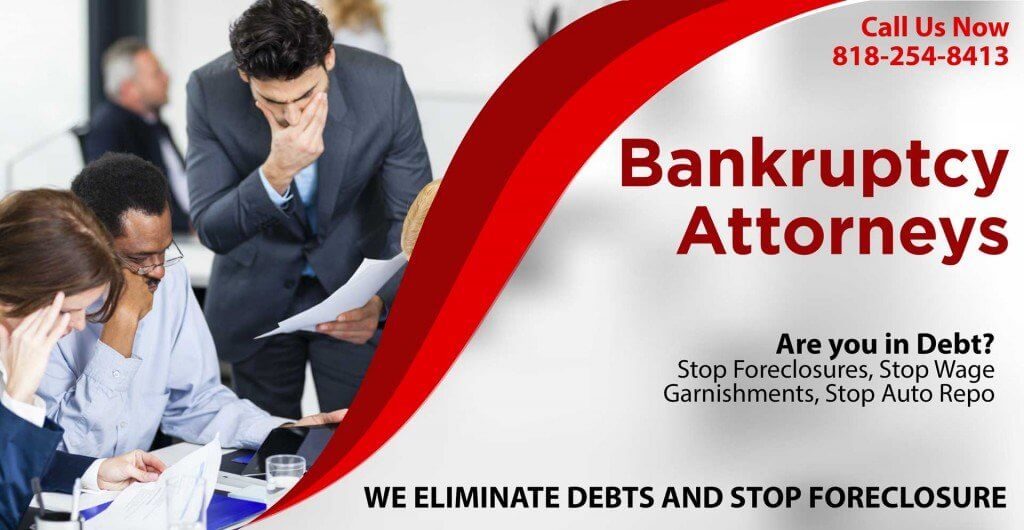 Nobody gets in today debt with the intention of falling behind on payments and being forced to declare bankruptcy. We understand personal debt, and have been helping clients in Los Angeles properly file Chapter 7 and Chapter 13 Bankruptcy for years. It's not uncommon to find cheap Bankruptcy Lawyers that will prepare legal documents, only to leave clients to go it alone in court. Our bankruptcy law office works with clients from start to finish to ensure that their debt is handled correctly.
We have covered the differences between Chapter 7 and Chapter 13 Bankruptcy in previous blog posts, and encourage you to find out what option is best for your debt situation. We aim to protect your assets while managing your debt properly so that you can begin to improve your credit score immediately. A large part of what our Los Angeles Bankruptcy attorneys do is offer no-cost consultations to help clients determine which option makes the most sense for them.
We often get calls from Californians who want to eliminate debt, but are hesitant to file for Bankruptcy simply because of the negative connotation it has. From the game of Monopoly to the Wheel of Fortune game show, most Americans have the idea that bankruptcy is a bad thing. For many, filing for bankruptcy is necessary so that they can keep their homes, catch up on payments, and rebuild their credit before it drops too low.
Bankruptcy Law Office in L.A.
Our Bankruptcy Law Office in L.A. serves clients from all over California. We get calls every day from people who are suffering from harassing phone calls from collection agencies because they are unable to pay their bills. Through bankruptcy, an automatic stay will stop the calls immediately. We're able to help clients eliminate debt and stress quickly for reasonable rates.
Of course most people want to know "How much does bankruptcy cost?" The dollar amount depends on what bankruptcy chapter you need, the urgency for filing, and how much debt you're trying to discharge. Our bankruptcy attorneys understand the financial state of most of our clients, and our fees are always reasonable for this reason.
Schedule a No-Cost Consultation with an Attorney
If you are like most of our clients, you have already done your homework and know that filing bankruptcy is your best option to stop the harassing phone calls and eliminate your debt while rebuilding your credit. The sooner that you start the bankruptcy process with a licensed attorney, the sooner that you can get the relief you need. Call our office today to schedule a no-cost consultation appointment with one of our Chapter 7 Bankruptcy Attorney or Chapter 13 Bankruptcy Attorney.