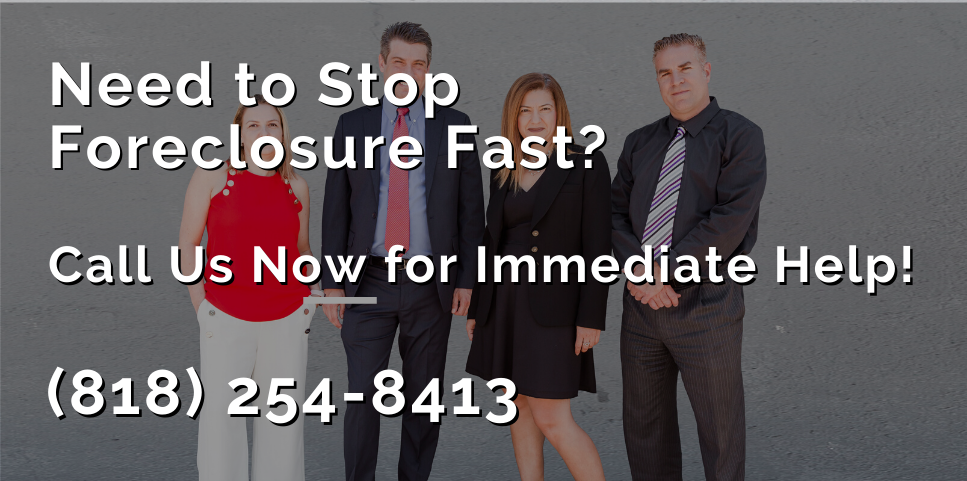 There are many ways to stop a foreclosure sale. The best way to stop foreclosure fast is to file bankruptcy. It can stop a foreclosure immediately.
Other ways to stop a foreclosure are by taken legal action. Some of these steps take money, while others involve either reaching an agreement with lenders or taking legal action through the courts.
6 Ways to Stop Foreclosure Fast
Bankruptcy -Filing bankruptcy is the best way to stop foreclosure immediately. If you are planning on restructuring your debts by filing chapter 13 bankruptcy, the bankruptcy court will set up a payment plan with a bankruptcy trustee. In addition to paying past due amounts to the trustee, you would also need to make timely monthly mortgage payments to your lender.
Litigation – Filing a lawsuit may stop the foreclosure process, depending on the strength of your claim. Filing does not automatically stop the foreclosure process – that will be decided by a judge. This method is time consuming and it's not a recommended method if you want to stop foreclosure fast.
Loan Modification – In California, applying for a loan modification can also stop a foreclosure. If it is difficult to make your mortgage payment, then a loan modification may be your best option. Lower payments are usually available by either a reduction in interest rate or a change in the mortgage term. Many borrowers find the 'rate reductions method' quite appealing. A loan modification may be initiated directly by the homeowner, eliminating the need to hire an attorney. Apply for a loan modification can only be done by the homeowners. Attorneys are not allow to help with the loan modification process. If you get approve, this method can stop foreclosure fast without the need of legal help.
What you need to know about illegal loan modification: As of January 1, 2013, California law SB900 ("the Homeowners Bill of Rights") forbids lenders from proceeding with the foreclosure process while your loan modification is being reviewed.
4. Reinstatement -Another option to stop foreclosure is by reinstatement. A homeowner would need to bring the loan current, pay any late fees and additional costs, and continue on with payments as they were before. This can be done any time prior to the date of sale.
5. Loan Refinancing – This is probably not a realistic option if you are already in foreclosure.
 6. Selling the Home – If all else fails, you can always just sell the house. This will help preserve your good credit rating, and leave you in a better financial state than having a foreclosure.
Attorneys for Foreclosure Help
If options 2-6 are not viable to you, call us for a free consultation with our foreclosure help attorney for legal options to stop foreclosure fast. The consultation is FREE!