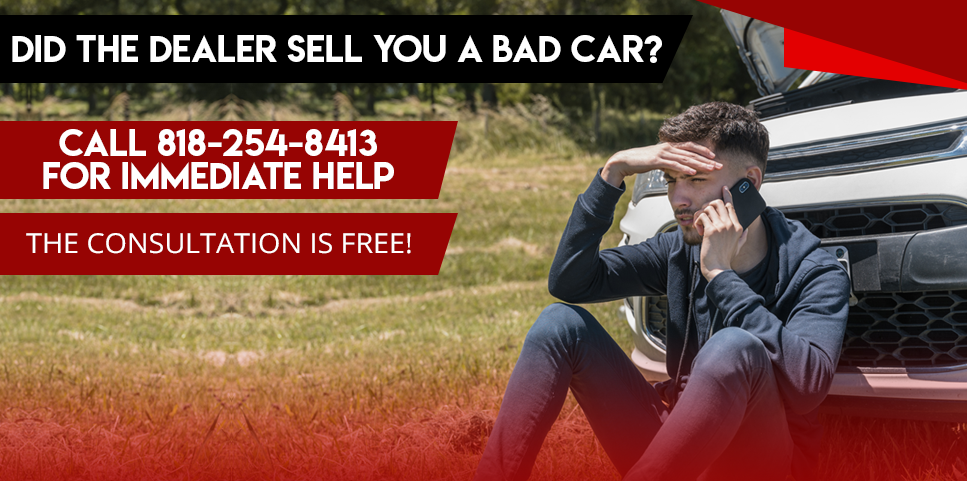 Used cars are all sold with an odometer reading higher than zero, some wear and tear on the exterior and under the hood, and most car buyers are aware that they aren't purchasing a brand new vehicle. The dealership doesn't have to tell you if the car has been in a very small accident that did no real damage, but they do have an affirmative duty to tell you certain "material facts" about the vehicle, regardless of whether or not you ask for them. These "material facts" include disclosing if the car was a lemon-law buyback, prior rental car, has a salvage title or was in a major accident that required work such as suspension or frame damage. Failing to disclose material facts about the vehicle is illegal, and you can sue the dealership for selling you a bad car.
Most dealerships can make a car look great from the outside, but that doesn't always tell the full story. Many of these material facts are so important for the dealership to disclose simply because the car buyer could not have any way of knowing the extent of the problem based on the way the car looks. If a car was in a huge accident, and the hood is still buckled, then it's obvious that the car was in a wreck. If the car was in a huge accident, the frame was damaged, but the dealer fixed the up the body and gave it a new paint job – then it's not obvious the car was in a wreck. A car with major damage isn't worth as much, and by failing to disclose material facts, the dealership can charge more than the car is worth to unsuspecting customers.
Just because you signed a contract and the ink has dried, doesn't mean that you don't still have rights. If our auto fraud attorneys can prove that the dealership knew about these material facts, and did not properly disclose them to you during the time of the purchase, you may want to sue them. In most cases, our clients look to have the dealership take the car back in exchange for any money they've put as a down payment or into the vehicle – essentially undoing the deal. Is this what you're looking for?
How to Find out if You Have Been Scammed
If you're reading this article, it's likely that you already have an idea that the car you bought has some sort of undisclosed damage or problem. Some consumers discover the damage from a carfax report, or their local mechanic noticed the problem when you took it in for simple service. Perhaps the check engine light came on, notifying you that something under the hood isn't functioning properly, but you aren't sure what it is. Our office will gladly run your VIN number through our system to see if we can identify any major problems. Not every accident gets reported to the DMV though, and in some cases you may need to get a written statement from an auto body shop to prove that there is damage that you couldn't have known about.
The first thing you should do is call our office for a free consultation. We will go through the standard "material facts" with you to see if the dealership did in fact sell you a bad car without telling you. Many times, a consumer will call about one potential problem, and our firm will find several other violations that we can take legal action with as well. Our job is to assess your case, and research the situation to strengthen your case against the dealership, which results in the best outcome in a potential lawsuit.
Do Not Wait for Your Free Consultation
Time is often of the essence in auto fraud cases, and we urge you to call us immediately if you think that you may have been lied to, or sold a bad car at the dealership. We will do everything that we can to determine if you have a case against the dealer, find out how strong the case is, and if you should file a lawsuit right away. We offer free legal consultations, and we file lawsuits on a contingency basis (the firm recovers a percentage of damages when you recover damages).