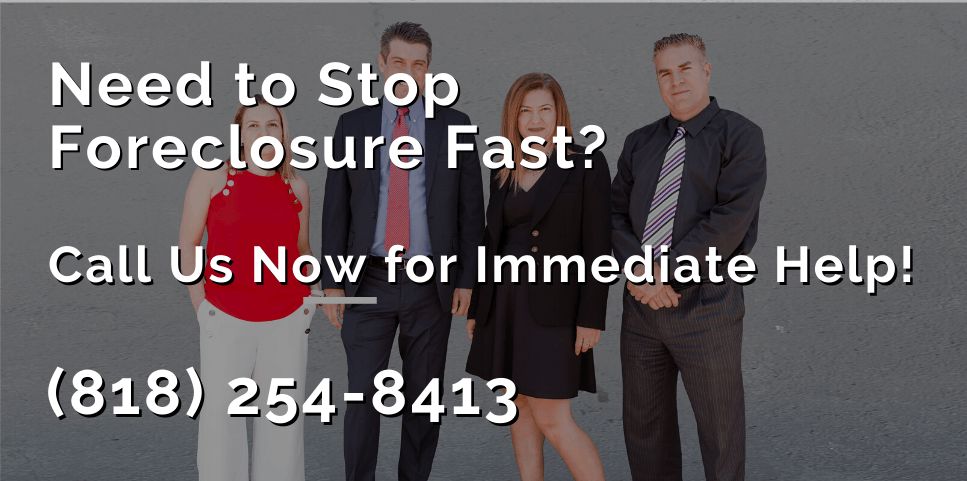 Foreclosure help in California can be a daunting task to do on top of other stressful events happening in your life. After helping many families that need foreclosure help in California, we understand the difficulty of stopping notice of sale on your home. After being denied for the loan modification you were promised that you would qualify for by the bank and then dealing with companies that promised they could get your payments lowered, why would you trust anyone? Unfortunately, most homeowners can't stop foreclosure on their own, and therefore end up having to seek legal council in order to save their home.
So, where should you turn at this point? Consumer Action Law Group continues to provide foreclosure help to Californians even after many other firms have stopped. While many attorneys fought the banks on behalf of clients during the economic recession, they quickly got out of the practice area when the market started to wane. However, our firm has taken a different approach. Instead of abandoning those who need foreclosure help like many other law firms, we have stuck in there with the consumers and have continued to help homeowners stop foreclosures.
With more legal protection from foreclosure available in California than ever before, our mortgage litigation cases have become even stronger and provided continually better results for our clients time and time again. Simply put, the courts are sick of how the banks are taking advantage of homeowners, and we know how to convey the situation through the courts mandated procedures to get you the best settlements.
Getting A Case Against Your Lender
Filing a Mortgage Litigation, or Loss Mitigation lawsuit against your lender is one of the most effective ways to stop foreclosure and get the long-term results you deserve. We have successfully negotiated settlements through mortgage litigation that have resulted in permanent loan modifications and significant principal balance reductions for our clients. Through aggressive, yet strategic foreclosure defense methods, our experienced foreclosure attorneys have been able to help countless homeowners save their property when they truly had nowhere else to turn.
While our foreclosure attorney find illegal lender violations from clients looking for foreclosure help in many situations, filing for bankruptcy is the best option for some homeowners. Our attorney can help you determine which chapter would be best in your circumstance should this strategy do the most for accomplishing the goal of saving the home.
Our Foreclosure Attorney Can Help You Today
The sooner that our foreclosure attorneys can start working on your case, the better. If our foreclosure attorneys have more time before a scheduled trustee sale date, they can better present more legal options that will help with your foreclosure situation. Call us today at 818-254-8413 for your free foreclosure help consultation with an experienced attorney from our firm.