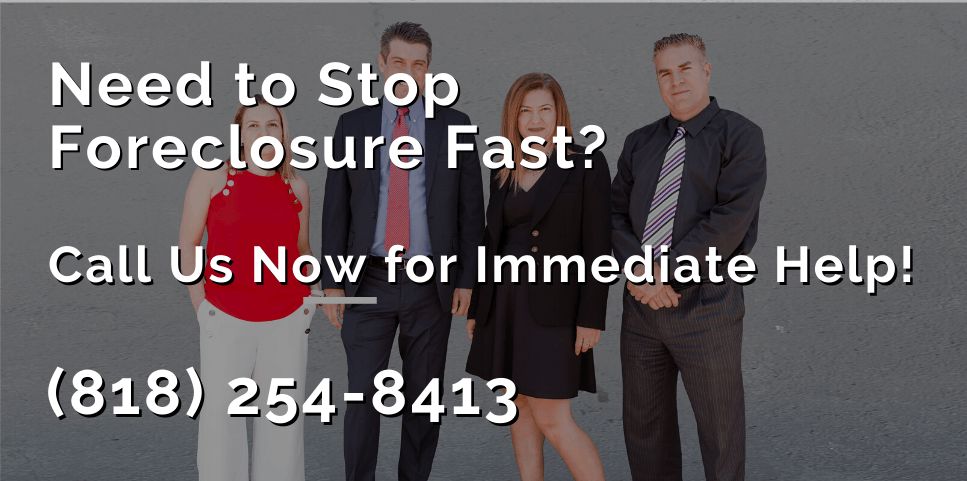 A Notice of Trustee Sale (NTS) is the official notice that your home will be sold at auction in accordance with California foreclosure laws.
If you have received a Notice of Trustee Sale, the best thing to do is call and talk to one of our foreclosure lawyers at our Los Angeles law firm to find options that can stop your foreclosure sale date. The foreclosure attorney at our law firm can help you stop your foreclosure sale date or postpone trustee sale dates that are pending.
Our real estate lawyers are well versed in foreclosure law in California and our firm is dedicated to helping homeowners who are trying to save their home or stop the sale date. We have helped many clients stop foreclosure as quickly as 5 minutes. A Notice of Trustee Sale means you will lose your home if you don't get legal help. Call us immediately so we can stop the sale date for you. There is no time to be wasted once you received a Notice of Trustee Sale.
The Foreclosure Timeline
The Notice of Trustee Sale is the final step in the foreclosure process. If you are trying to avoid foreclosure and you want to know how long you can stay in your house, you should seek legal advice right away. Read more about how to postpone foreclosure.
If you cannot afford to pay legal fees or your mortgage, you may have the option to enter into a short sale. Nevertheless, getting the best legal advice could be the difference between losing your house and getting large cash for keys settlement against most of the big banks we have filed cases against. You may also benefit from bankruptcy, which can stop your home foreclosure sale and eliminate credit card debt. The foreclosure lawyers at our firm will advise you whether this makes sense or not depending on your situation.
Avoid Foreclosure With a Phone Call
If you are seeking a foreclosure lawyer in California to help you deal with your Notice of Trustee Sale, call us immediately. We stop trustee sale dates within 24 hours, sometimes as quickly as 5 minutes. Our foreclosure lawyer offers a free consultation before hiring. Call us now to find the best possible options to stop your Notice of Sale.
Free Consultation! (818) 254-8413
Why worry when you can have an experienced lawyer by your side? Our firm has years of experience, a solid process to follow, and attorneys who care about clients. Let us help you, so you can move forward in your life without the burdens of these foreclosure issues lingering.
Call us today!