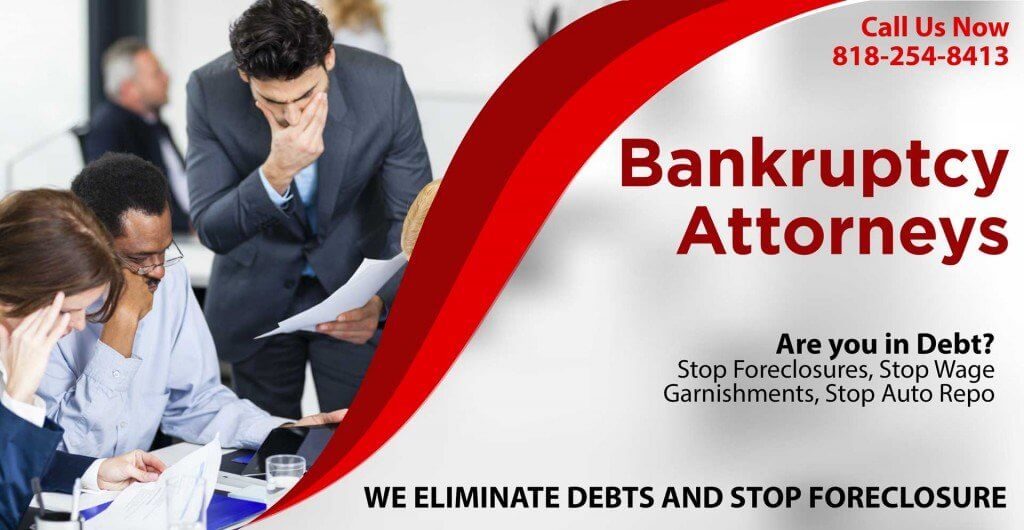 When looking into what qualifies you for chapter 13 bankruptcy, Los Angeles bankruptcy attorneys at Consumer Action Law Group recommend checking all options including Chapter 7 bankruptcy, to see what best suits your situation. For some, bankruptcy may lead to a better financial situation in the short run or it may suffer your interests in the long run. Depending on the situation you are in, it is best to contact a chapter 13 bankruptcy attorney to guide you through the process and answer any questions that you may have about your given situation.
For some, chapter 13 bankruptcy is the right choice by reorganizing your debt and allowing you to securely pay off the debt over a period of three to five years while keeping your assets in place, such as your home. Unlike chapter 7 bankruptcy, chapter 13 allows you to clear some unsecured debt while paying off the most secured debt. For this reason, chapter 13 bankruptcy is a good option when you are facing a home foreclosure.
What is Chapter 13 Bankruptcy?
Chapter 13 bankruptcy, also known as the "wage earner's plan," helps people with regular income to start a repayment plan with installment payments for the creditors. Unlike Chapter 7 Bankruptcy, Chapter 13 does not liquidate your assets. It actually helps you with a payment plan and freezes any missed payments and foreclosures so you can start paying off your debt. 
Most notably, chapter 13 bankruptcy stops foreclosure immediately and provides a new monthly payment plan that lasts up to 5 years. This automatic stay order from the courts stops creditors such as a mortgage lender from continuing to seek payments and need to wait for a court order to continue. This is where chapter 13 can be very beneficial for many who are seeking to keep their property but have missed many months of home payments.
Example Scenario to File Chapter 13 Bankruptcy
The most common reason people file chapter 13 bankruptcy is because of bank foreclosure of the property. A homeowner is forced into a sale of their property for not paying their loan and the bank puts the home at auction to recoup the money owed. Usually, the banks start to notice missed payments after 3-5 months and notices sent by the bank. If you're in this position, you can contact a Los Angeles bankruptcy attorney to help you with the process and provide suggestions and qualifications for filing a chapter 13 bankruptcy.
Chapter 13 will not only stop the process of foreclosure of the property but also give you an opportunity to catch up on the missed payments that you need to repay in a payment plan. A chapter 13 bankruptcy attorney can make an impossible situation possible for many cases such as stopping a foreclosure. If you want to stay in the house, filing chapter 13 with your attorney is the best option.
What are the Qualifications for a Chapter 13 Bankruptcy?
A chapter 13 bankruptcy case begins with your attorney filing a petition for bankruptcy with the court that shows your secured and unsecured debt and automatically stops any debt collectors. 
According to the US Courts, you will need to file a copy of the following:
a schedule of current income and expenditures

schedules of assets and liabilities

a schedule of executory contracts and unexpired leases

a statement of financial affairs
With your attorney, you will also need to complete the official chapter 13 bankruptcy forms that provide evidence of your financial situation and the debtors that you owe. This list includes all your current assets, all your current creditors, a list of debtor's property, and a detailed list of your monthly living expenses.
With all this included, your attorney will guide you through the process and automatically stops any collection actions by the creditor. These creditors may be secured and unsecured debts. Some unsecured debts such as student loans, are not treated as a priority, which means you will not be required to pay them off in full in your repayment plan by the courts.
Which Debts Do You Pay with Chapter 13 Bankruptcy?
There are three types of debts during a Chapter 13 Bankruptcy that the court approves for payment, secured debts, unsecured debts, and non-priority unsecured debts. Since with your chapter 13 bankruptcy you are not getting rid of your unsecured debts such as credit card balances, these are debts that are put into a payment plan just like overdue house payments. These categories help determine which debt is a priority for payment and what payments may be discharged. 
Your debts get split into three categories: secured debts, priority unsecured debts, and nonpriority unsecured debts.
Secured Debts
Secured debts are the most important under Chapter 13 and you are obligated to have a payment plan. Secured debts will have collateral if the payment is not made. The lender has full authority to take your assets under your collateral if the new payments under the Chapter 13 repayment plan are not made. Secured debts may include mortgage payments, home equity credits, and car loans. 
Priority Unsecured Debts
Unsecured debts are debts that do not need collateral but don't disappear during a Chapter 13 bankruptcy case. Some examples of priority unsecured debts include tax debt, child support, wages owed by employers, and penalties owed to a government entity. 
Nonpriority Unsecured Debts
Nonpriority unsecured debts are one less than priority unsecured debts which to the courts are the list important to carry towards the debtor. It is the bottom line of payments and in some cases either it's not necessary to pay or you do not have to pay in full. Some examples of nonpriority unsecured debts include payday loans, credit card debt, medical bills, and student loans. 
How Los Angeles Bankruptcy Attorneys Can Help
When looking into Los Angeles bankruptcy attorneys, you want to have a good case and have most of the headaches disappear with debt collectors. Consumer Action Law Group is there to guide you to achieve a successful case. We have handled thousands of cases including Chapter 7 bankruptcy and have a huge success rate for clients.
For many, bankruptcy can be a bit daunting at first, but in some situations, it can be the most important decision in some financial situations. Speaking to a bankruptcy attorney can help you find answers about your situation and see what qualifies you for chapter 13. Fill out our contact form or give us a call at (818) 254-8413 for your free consultation